Since Kian Tire, the oldest tyre factory in the Middle East, shut down earlier this month, putting some 1,200 out of work, former employees have been staging regular protests outside major governmental buildings in Tehran.
The iconic factory, which had been struggling for the better part of the past two decades, finally declared bankruptcy and closed its doors on April 13.
Since its closure, former factory employees have been holding signs that read "Workers would die rather than be humiliated" and "Work, wages, protest are our definite rights", outside the presidential palace and various ministries.
Over the past decade, Kian Tire workers have frequently protested to demand back pay for unpaid work, and to complain about lack of benefits and low wages.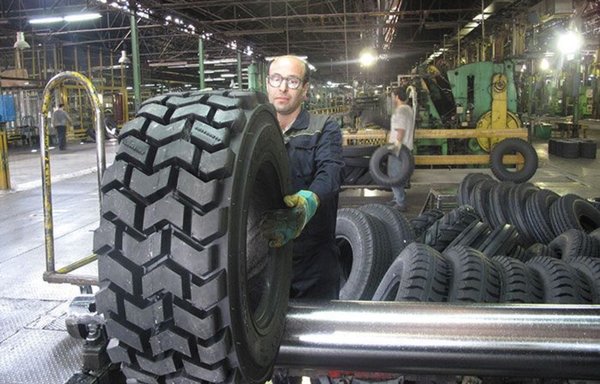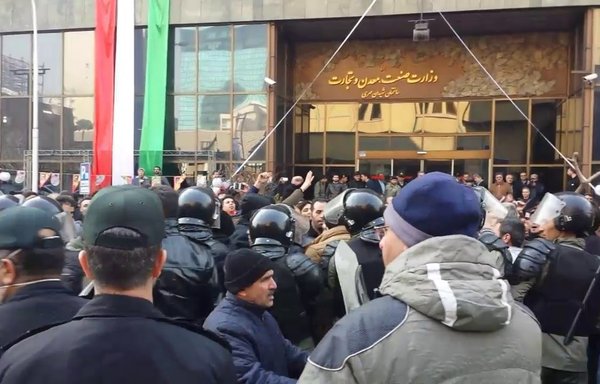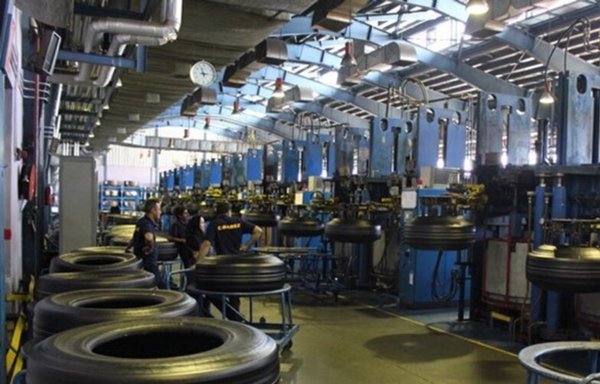 While President Ebrahim Raisi's administration has announced it is "prepared" to help the factory, no concrete steps have yet been taken, and workers have no means to feed their families.
Kian Tire was privatised in 2003, after which its severe economic woes began.
According to an unnamed "high-ranking source" quoted in an April 14 report by state-owned news agency IRNA, the factory had not repaid the "large amounts" it owed Sepah and Keshavarzi banks.
The government has "virtually" taken over the factory's management, according to the source, who also said "the owner of the factory has reportedly been in prison for the past few years".
Officials and factory management have remained tightlipped, however.
Factory workers quoted in several domestic media outlets said the factory was manufacturing tyres, albeit at a restricted rate. But there is no clear data on how much the factory owes, or its production rate before closure.
Neglecting a major factory
Kian Tire was established in Iran as a branch of B.F. Goodrich Tires in 1959, and became operational in 1961.
The Iranian government and Goodrich Tires both invested in the factory, which was built to manufacture 15,000 tonnes of tyres annually.
It was a major manufacturer of regular tyres, as well as mineral tyres and tyres for dump trucks, vans and industrial and military vehicles.
The factory's name changed from Goodrich to Kian Tire after the 1979 revolution, when the new government took over its ownership. Some 20 years later, the government released the factory to the private sector.
One of the steady demands of Kian Tire workers has been for the government to take over the factory, as it has been incurring losses and taking loans that have remained unpaid for years since its privatisation.
The management and ownership have changed multiple times, with factory workers claiming the turnover damaged their job security, compensation and benefits.
"Despite the factory's fruitful past and its capacity, the regime has never wanted to be attentive to Kian Tire or its workers, or invest in it in any form," said Iran-based financial analyst Parviz Merati.
Merati served as an independent consultant to Kian Tire's management in 2014.
There has been speculation that the regime's neglect may stem from regime insiders and favoured parties having no vested interest in the factory.
China, Russia, IRGC come first
With Iranian leader Ali Khamenei's staunch support, the Islamic Revolutionary Guard Corps (IRGC), which controls much of Iran's economy and industry, is the ultimate decision-maker in such cases.
Merati said there is also the possibility that "a regime princeling" has been invested in some other factory all this time.
"Or they may have worked out a fat deal for imports through other venues, and as a result, the regime is uninterested in supporting a capable member of the country's industry," he said.
Despite its flagship slogan "Neither East, nor West", the Iranian regime has been neglecting domestic industries and cosying up to China and Russia, regardless of the cost to the Iranian people, observers said.
At the same time, they added, Tehran has prioritised its pursuit of regional expansion and its interventionist and destructive policies, awarding the lion's share of the country's budget to the IRGC.
Between imports from China and the regime's reluctance to invest in domestic production, Iranian industries are dying a slow death.
Houshang Katebinia, CEO of a private company headquartered in Tabriz, suspects the regime is purposefully neglecting domestic industries and factories.
This is because it is beholden to China and Russia, he said.
"The very last items on the regime's agenda are Iranian workers and their families. The Islamic Republic would rather kill domestic industry and production to retain its close ties with the East," he said.