Iraq saw the highest revenues in 50 years from oil exports in March as the price of crude reached record levels in global markets, the Iraqi Ministry of Oil said.
Last month, Iraq exported more than 100 million barrels of crude, bringing in more than $11 billion. And in February, Iraq took in oil revenues that have not been seen in eight years, totalling $8.5 billion, according to past financial data.
Crude prices have risen since Russia -- the world's second largest oil exporter -- launched its invasion of Ukraine.
More than 30 countries, led by the United States, have released oil from strategic reserves in an attempt to drive prices lower, at a time when Organisation of the Petroleum Exporting Countries (OPEC) members continue to cleave to their previously agreed production limits.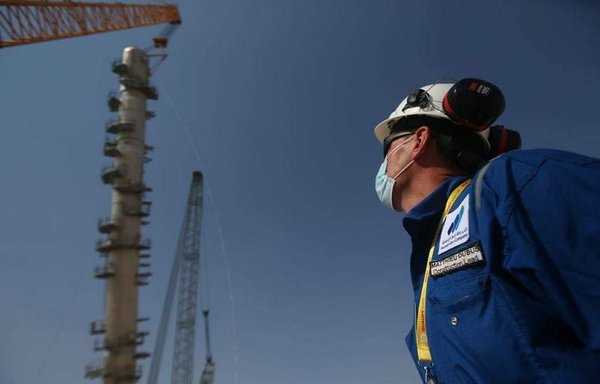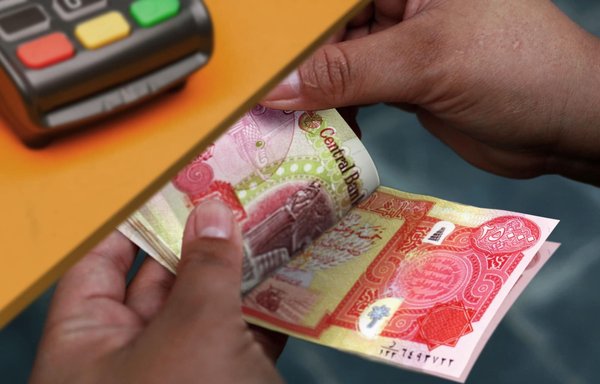 The profits enhance Iraq's financial position, as oil sales account for 90% of the treasury's revenue, which has been greatly affected by shutdowns caused by the global coronavirus crisis and its repercussions over the last two years.
But observers fear that this new "wealth" will whet the appetites of Iran and its allied militias, who have been heavily implicated in the corruption and abuse of public funds that have impoverished Iraqis and deprived them of basic services.
Iranian pressure on Iraq
"There are serious concerns that Iran and its proxies are seeking to lay their hands on these huge revenues," said Adel al-Ashram Bin Ammar, chairman of al-Shimmar Syndicate of Tribal Intellectuals.
"Iran has for years been burdening the Iraqi economy with unfair debts and contracts, most notably related to the supply of electricity and gas, as well as the areas of agriculture and industry," he said.
The debts Iraq owes to Iran from gas purchases alone amount to about $1.6 billion, Iraqi Minister of Electricity Adel Karim said in February.
Last year, Iraq defaulted on paying the total amount of its debts to Iran, about $7 billion, the Iranian parliament announced in October.
"The increase in revenue from oil sales could spur the Iranians to put more pressure on Iraq and saddle it with new additional unfair contracts and deplete that financial abundance to serve their country's economy," Bin Ammar said.
He noted that the lion's share of Iran's budget goes to arm and fund the Islamic Revolutionary Guard Corps (IRGC) and its allied militias in Iraq and beyond -- notably Lebanese Hizbullah and Yemen's Houthis.
"The Iraqi militias, which have stolen the country's wealth to serve the Iranian interests and agenda and finance themselves, could try by various means of corruption and blackmail to lay their hands on the oil revenue," he said.
They have done this before, he said.
"The Iraqi people are resentful of these militias who stole their money and left them mired in poverty, poor living conditions and lack of services," he said.
"The increase in the wealth of these armed groups could push Iraqis to take to the streets again to denounce their corruption, in a repeat of the October 2019 uprising," Bin Ammar said.
'Culture of corruption'
The Iraqi government must take steps to prevent public revenue from falling into the pockets of the militias and corrupt groups and individuals, said Iraqi Centre for Strategic Studies director Ghazi Faisal.
"Corruption, mismanagement and the hegemony of Iran-linked groups over the levers of the Iraqi economy have caused the loss of about $600 billion" since 2003, he told Al-Mashareq.
Included in this amount is $176 billion that went to 6,000 "fake projects", he said, noting that "all of this money was spent without receipts".
"The militias, leaders of radical parties and networks of beneficiaries have all swallowed up Iraqis' money and turned corruption into a culture that has become difficult to control," he said.
Faisal stressed the need to redouble the effort to monitor oil revenues and to see that this revenue stream is used to fund development projects that will help reduce dependence on oil exports as the primary revenue stream.
There are thousands of factories of various types sitting idle where production could be restarted to earn revenues from varied sources, reduce unemployment and improve the quality of life, Faisal said.
He also called for addressing the corruption besetting the militias, which "feed on public funds and extortion and reap millions of dollars in profit from the smuggling of oil".
An estimated 300,000 barrels of oil are smuggled daily through the southern ports alone, according to Faisal.