DAMASCUS -- Russia, which invaded Ukraine last week, has honed its military know-how and sharpened its tactics after intervening over six years ago in Syria to shore up key ally President Bashar al-Assad.
The launch of Russia's military intervention in Syria marked a turning point in al-Assad's fortunes, and has enabled Moscow to deepen its military, economic and cultural ties with the regime.
Since pro-democracy groups first sought al-Assad's ouster in 2011, more than 500,000 people have been killed and the relentless conflict has triggered a wave of millions of refugees across the Middle East and Europe.
Military presence
In 2015, Russia began air strikes in Syria to support al-Assad's struggling troops.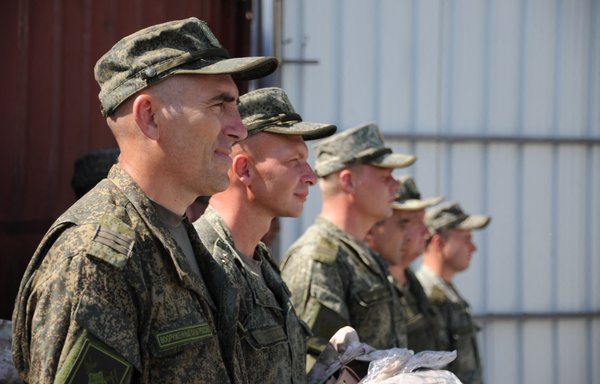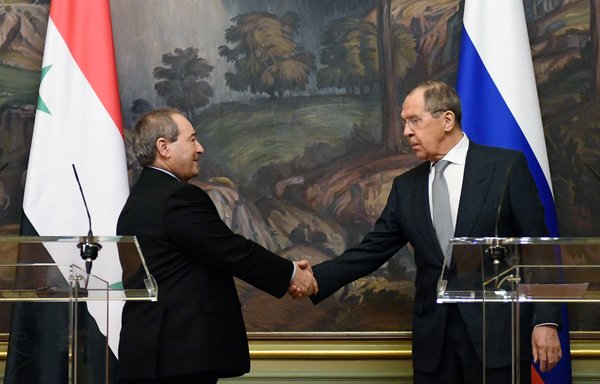 It helped pro-regime forces wrest back lost territory in a series of victories against opposition and extremist groups involving deadly bombardments and massive destruction.
More than 63,000 Russian military personnel have deployed to Syria, Moscow says.
It is unclear how many are currently stationed there.
Moscow has two military bases in Syria: the aerodrome in Hmeimim in the northwest and the naval port of Tartus, further south.
They are protected by S-300 and S-400 air missile defence systems.
Russia rules the skies across most of the war-torn country, and the role of its air force there has been celebrated at home.
Bombers such as the Tu-22 and Tu-160 have flown from Russia to hit targets in Syria.
Russian warships and submarines have also played a prominent role backing Moscow's bombing campaign by firing missiles at targets from the Mediterranean.
Russia has made no secret of its military exploitation of its role in Syria, freely admitting it has tested "all of the Russian latest weapons systems there", using Syrians as guinea pigs and their country as a training ground.
Russian Defence Minister Sergei Shoigu said Russia has tested more than 320 types of weapons in Syria, the Russian news agency, TASS, reported August 30.
"In fact, we have tested all the weapons [in Syria], except for easy-to-understand versions," he said, going on to boast that the Russian defence industry has considerably strengthened its position in recent years.
Officials and observers also point out the presence of a "shadow army" of Russian mercenaries in Syria, including those working for private military company Wagner, which also deployed fighters in Ukraine in past months.
Economic footprint
Six years on, the Kremlin benefits from an outsized role in Syria's economy owing to its political and military ties with the regime.
In recent years, Damascus and Moscow have signed several deals in energy, construction and agriculture.
They include one for Russian firm Stroytransgaz to take over Syria's largest port of Tartus for 49 years, consolidating Russian hegemony over the entire Syrian coast.
Russia has since embarked on a major effort to expand Tartus naval base, its only maritime foothold in the Mediterranean. A floating dock is slated to be completed in 2022, which is expected to expand the capabilities of the complex.
This will eventually enable Russia to repair naval ships and submarines in Syria -- work that can be done at present only in shipyards in northwestern Russia.
Another deal awarded the same company a 50-year concession to extract phosphate in the central region of Palmyra.
In March 2020, the Syrian government signed a $22 million production-sharing agreement with the General Petroleum Organisation and Stroytransgaz, according to the Syria Report, an online economic publication.
The deal authorised the Russian company to demine, rehabilitate, explore and develop the al-Thawra oil fields without paying taxes to the Syrian government, it said.
Between September 2019 and January 2020, Syria awarded four new oil exploration contracts to several Russian companies, the Syria Report added.
"A company called Capital was granted a contract for an offshore block, while Mercury and Velada signed three contracts between them for onshore blocks," the publication said this month.
The three companies were unheard of prior to these contracts.
Moscow has lent Damascus very limited amounts of financial aid, but it has supplied Syria with wheat as a form of assistance.
The Syrian government relies on Moscow for the bulk of its wheat imports. However, even those have proven unreliable in recent years, with Moscow reneging on its commitments to supply wheat to Syria in early 2021 in a bid to protect its own domestic supply during the coronavirus pandemic.
On February 24, the day Russia started its invasion of Ukraine, the Syrian government adopted measures to shield its war-hit economy from the repercussions of the invasion, state media said.
To shore up stocks of fuel and wheat, the Syrian government suggested it would limit distribution of basic imports to allow supplies to last for at least two months.
Cultural influence
Russian President Vladimir Putin has gained celebrity status across government-held Syria and has visited the country at least twice since 2017.
In towns and villages near Moscow's bases in Tartus and Latakia, pictures of Putin hang from utility poles and buildings beside Russian flags.
In Damascus, Russian flags and posters of Putin appear in popular markets, and a few government buildings.
In the heart of the capital, a newly renovated Russian cultural centre offers language lessons, workshops and lectures, while Syrian state TV airs a daily news bulletin in Russian.
The Syrian education ministry added Russian as an optional second foreign language in schools after English or French in 2014.
The Faculty of Arts at the University of Damascus houses a Russian language department, and more than 100 schools across Syria teach the language.
This falls under Russia's soft power plan to "occupy" Syria and milk its economy through a process of cultural reorientation.
"Russia is trying to make Syria, or at least part of it, a Russian colony par excellence that is not in step with the environment surrounding Syria and neighbouring countries," Syrian journalist Mohammed al-Abdullah said.
This policy will in turn ensure Russia's interests in Syria are safeguarded, most notably the Middle Eastern country's natural resources and the reconstruction projects that the war has brought about.