Border Guard forces recently assumed full responsibility for securing Iraq's western frontier with Syria, taking over control of the last remaining outposts from the Iraqi army, a top security official said.
The transition comes as border fortification operations near their end.
Border Guard commander Lt. Gen. Hamed Abdullah al-Husseini on December 3 announced that his units had taken over the task of protecting the 600km-long border strip.
They had shared that responsibility previously with army units from al-Jazeera and West Ninawa operations commands, he said.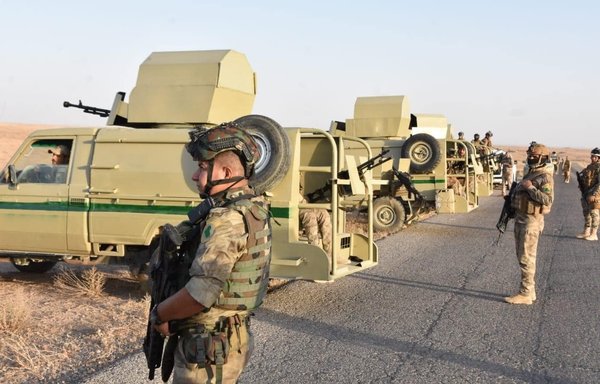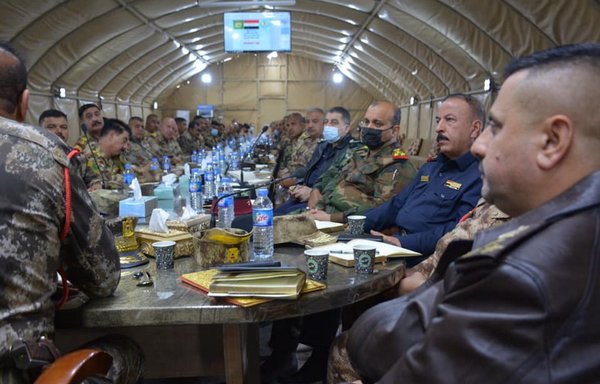 "We've reinforced our defensive positions... and our forces are highly prepared to handle the security portfolio, with the help of the army," he told Al-Mashareq.
Army forces will now become the border's second line of defence, and will provide support for the Border Guard, he added, assuring Iraqis that "the borders will remain safe and fortified against infiltration by terrorists".
Last Friday (January 14), the army said it had completed a project to dig a three-metre-deep trench along the border and announced that "new plans have been developed to secure the border strip".
Infiltration has been a persistent problem, with border guard and Kurdish Peshmerga forces on January 11 arresting 62 people who allegedly attempted to enter the country illegally from Syria, Iraq's Security Media Cell said.
Border fortification
Al-Husseini said the border area has been reinforced with barbed wire, roll-top fences and trenches, in addition to concrete watch towers.
Fixed and mobile patrols and outposts equipped with modern weapons and hardware, such as night vision cameras and surveillance devices, have been deployed for the early detection of infiltration attempts.
The Ministry of Interior has made the fortification of the western border a priority, as this directly relates to national security, said ministry spokesman Maj. Gen. Khaled al-Muhanna.
It has directed that the border strip be equipped with high-tech surveillance devices, he said, and that all the technical and engineering aspects of the fortifications be completed soon.
In recent years, security forces have been able to thwart numerous infiltration attempts and repel attacks staged by "Islamic State of Iraq and Syria" (ISIS) remnants, he said.
The Iraqi government also seeks to secure the border against Iran-aligned armed groups aiming to exert influence on the border region and use it as a corridor for the transfer of weapons, missiles, fighters and contraband into Syria.
"The situation in the border area is currently secure," al-Muhanna said. "Infiltration attempts that are being thwarted involve people who cross the border looking for job opportunities", he said -- not terrorists.
International assistance
Border security has been greatly enhanced by the military equipment and high-tech devices provided by the US-led international coalition, al-Muhanna said.
Last February, the Iraqi army said it received military equipment worth $1 million from the United States, to enhance its ability to control the Iraq-Syria border and secure it against ISIS infiltration.
The equipment included 15 four-wheel drive trucks and basic gear needed to help soldiers pursue militants and restore security, said Ministry of Defence spokesman Maj. Gen. Tahseen al-Khafaji.
It also included smart watchtowers, thermal cameras and technical equipment used in the operation of unmanned aerial vehicles (UAVs), or drones, he said.
Army forces are now responsible for providing support and assistance to the Border Guard in closing gaps in the frontier and purging the Iraqi desert along the border of terrorist remnants and hotbeds, said deputy commander of Iraq's Joint Operations Command, Lt. Gen. Abdul Amir al-Shammari.
In early December, Iraqi government spokesman Hassan Nazim announced that the Council of Ministers had allocated funds for the completion of all fortifications on the Iraq-Syria border.
Border fortifications are almost complete, Iraqi army spokesman Yahya Rasul said December 18, noting that "very little work remains, whether it pertains to [the building of] earthen berms, fortifications... or thermal watchtowers".