As a new year begins, the status of the forcibly disappeared in Iraq remains largely unresolved, even as the government comes under increasing public pressure to take responsibility and find out the fate of the missing.
Many civilians, including a number of activists and journalists, have disappeared since the start of the October 2019 protests, which demanded an end to corruption and to the influence of Iran-backed armed groups in Iraq.
But many others disappeared before this, after the launch of the battles to liberate Iraqi cities from the "Islamic State of Iraq and Syria" (ISIS) in 2016.
The fate of the disappeared is one of the country's most nebulous and worrisome issues, journalist and activist Ahmed al-Hamdani told Al-Mashareq.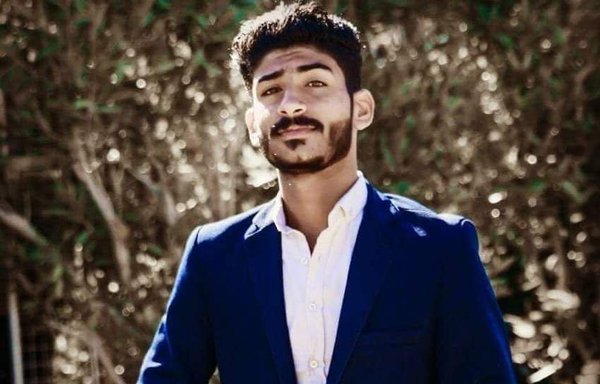 Iraq's High Commission for Human Rights says that since 2017 it has received more than 8,000 complaints and allegations about disappeared, missing or kidnapped persons whose fate is unknown.
The figure is likely to be much higher, say other rights organisations.
Many blame the militias for the disappearance of these individuals and their supposed detention in secret prisons, where some might have died under torture.
Talk of the fate of the disappeared is "a highly sensitive matter for their families, who hold hope that their sons are still alive and in detention", said al-Hamdani.
'Where are they?'
Rights activists and political parties have repeatedly demanded that a search be conducted for all the missing and that these individuals be given a fair trial if they are accused of advocating or supporting terrorism, as the militias claim.
Activists also have launched several campaigns -- including one titled "Where are they?" -- that call for the fate of fellow activists to be disclosed and for an end to the militias' nefarious activities.
According to some estimates, dozens of activists and journalists have been forcibly disappeared since 2019.
Among them are Jalal al-Shahmani, Abdul Masih Romeo Sarkis, Haider al-Babeli and Ali Sajet, as well as writer Mazen Latif, journalist Tawfiq al-Tamimi and lawyer Ali Jaseb.
Jaseb's father, who had been looking for him since his disappearance in October 2019, was assassinated in March by gunmen believed to belong to the militias.
Also missing are prominent Nasiriyah activist Sajjad al-Iraqi (Sajjad Sattar Shannan), who had taken part in organising several demonstrations against the influence and corruption of armed groups loyal to Iran.
The militias are accused of assassinating many activists and journalists and forcibly disappearing others.
Al-Iraqi was taken to an unknown location by a group of seven heavily armed men on September 19, 2020, after they opened fire at his car near the northern entrance to Nasiriyah.
More than a year later, al-Iraqi's fate remains unknown, despite escalating protests, some led by his mother, and Prime Minister Mustafa Kadhemi's tasking of a Counter-Terrorism Service special force to track him down.
Immediately after his kidnapping, there were reports that one of the armed men had been identified as a member of the Iran-backed Badr Organisation.
Silencing dissent
The targeting of activists and opinion leaders reflects the militias' concern over the sway that their foes have on society and their role in exposing the militias' illegal practices and activities, said journalist Abdel Karim al-Wazzan.
Forced disappearance is one way the militias exert pressure to silence dissenters and incite fear among other community leaders to force them into isolation or emigration, he said.
It is possible that some of the disappeared activists "may have been transferred to Iran for interrogation or brainwashing", said al-Wazzan.
Waves of violence by Iran-aligned militias, notably Kataib Hizbullah, Asaib Ahl al-Haq and the Badr Organisation, have caused many activists and journalists to flee to Iraq's Kurdish region or leave the country entirely.
Al-Wazzan urged the authorities to deal seriously with this issue and bring the perpetrators to justice, hold them accountable and prevent the recurrence of such acts.