AMMAN -- Water tankers rumbling along dusty streets are a common sight in Jordan, as is the airing of water-related grievances on TV talk shows, where citizens complain about not getting their weekly ration from the municipality.
Water issues have been front and centre in the kingdom for decades now, as the nation of 9.5 million faces increasing water scarcity due to its limited resources, population growth and other factors, such as climate change.
In Amman, water flows through the network just once every week or two, forcing residents to buy water and store it in rooftop tanks in anticipation of "dry days".
While all Jordanians contend with water scarcity, residents of the poorest neighbourhoods who cannot afford to pay private water vendors are the most acutely affected.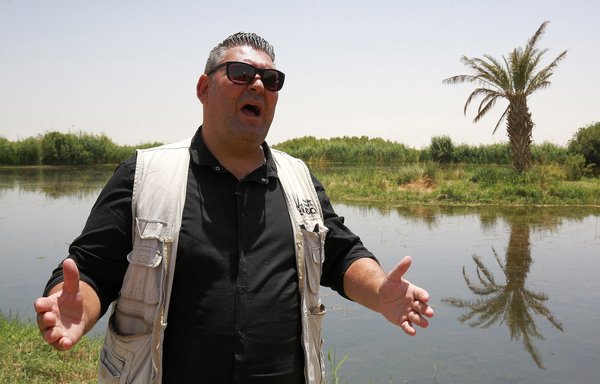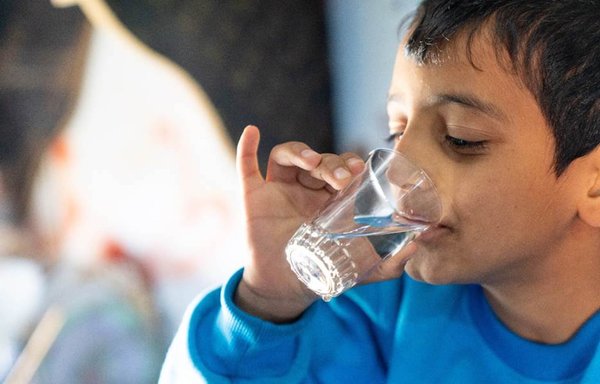 Agricultural communities also have been ravaged by the effects of climate change and the over-exploitation of underground water reserves.
Per capita, Jordanians have access to just 20 litres of fresh water per day.
According to the World Health Organisation (WHO), between 50 and 100 litres of water per person per day are needed to meet most basic needs.
By 2050, a Stanford University study predicts, the Yarmouk River's flow into a reservoir that feeds Jordan's water supply system could decrease by 51 to 75%.
"Climate change, increased population growth and the influx of refugees have put pressure on Jordan's water resources," Ministry of Water and Irrigation spokesman Omar Salameh told Al-Mashareq.
The situation has worsened this year because of a decline in rainfall, he said, with precipitation accounting for only about 60% of the overall water supply.
There has been an 80 million cubic metre decrease from last year in the amount of water stored in dams, he added.
According to the World Bank, the annual maximum temperature in the kingdom has increased by up to 1.8 degrees Celsius since the 1960s, while the mean annual temperature has increased by 0.89 degree Celsius since 1900.
Meanwhile, Global Historical Climatology Network data indicate a 2.92mm/month per century reduction in average annual precipitation since 1900.
Annual precipitation rates show decreases at most meteorological stations.
International help
The influx of more than 1.4 million Syrians placed "a great additional burden" on Jordan's water network, Salameh said, with the kingdom's population burgeoning from 6.7 to 9.5 million in recent years.
The roughly 40% increase in demand -- especially in the northern governorates and in other areas that have seen a heavy influx of refugees -- has contributed to the decrease in water share per capita, Salameh said.
Governmental aid organisations from the United States, Japan and Germany are among those supporting Jordan's efforts to manage and protect its water supply.
And in October, neighbouring Israel formally agreed to double the amount of fresh water it provides to Jordan, AFP reported.
It will sell 50 million cubic metres of water a year to the kingdom, doubling what it supplies under the terms of a peace deal from the 1990s.
The new agreement is proof that "we want good neighbourly relations", said Karine Elharrar, Israel's minister of infrastructure, energy and water resources.
Gidon Bromberg, Israel director of the regional environmental group EcoPeace Middle East, said the deal "represents the largest water sale in the history of the two countries".
It "reflects the growing understanding that the climate crisis already heavily impacting the region must lead to increased co-operation", he said.
Water-scarce communities
The United Nations Children's Fund (UNICEF) has been working with the Jordanian Ministry of Water and Irrigation and others to improve the sustainability and cost effectiveness of UNICEF's Water, Sanitation and Hygiene (WASH) programme.
The programme aims to increase access to safely managed water and sanitation services in cities, schools, refugee camps and elsewhere.
According to UNICEF, only one in three schools in the kingdom has basic, functional and dignified sanitation services, and many children attend public schools without running water or adequate sanitation facilities.
Syrian refugees who live in camps continue to depend upon UNICEF and partners for daily provision of critical lifesaving water and sanitation services.
In 2020, UNICEF provided close to 600,000 children and their families with access to safe water in refugee camps and water-scarce communities.
Between 2.5 and 4.6 million litres of water are supplied daily to al-Zaatari -- Jordan's largest Syrian refugee camp -- securing 35 to 60 litres per person per day, a source at UNICEF said.
All households in the camp are now connected to the wastewater network, and all 12 camp districts are connected to the water network.
Despite some progress, Jordan is still in dire need of international help, Salameh, the water ministry spokesman said, noting that the kingdom needs immediate water solutions, while paying attention to longer-term sustainability.