Local residents in Syria have condemned the criminal nature of the recent killing of a Syrian teenager with special needs by Russian forces as they conducted a patrol in Deir Ezzor city last week.
Sixteen-year-old Abdul Aziz Khalil al-Hajar, who hailed from the provincial town of Subikhan, was killed December 9 near Qubba mosque in al-Jura district, Deir Ezzor city.
Russian troops shot him and then ran over his body with their vehicle. They claimed to suspect he was a terrorist, according to several sources, including an Orient News reporter in Deir Ezzor and activists on Twitter.
Local residents who spoke with Al-Mashareq said Abdul Aziz had a mental disability and was always present in the same location.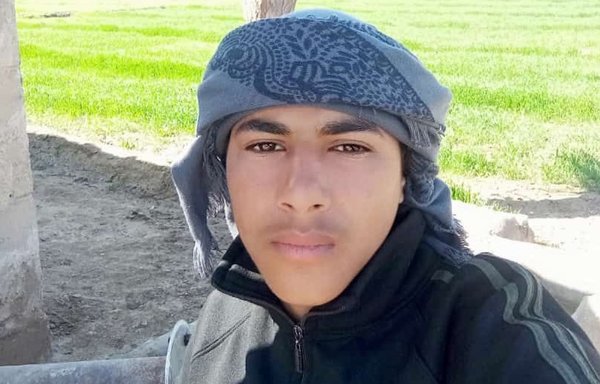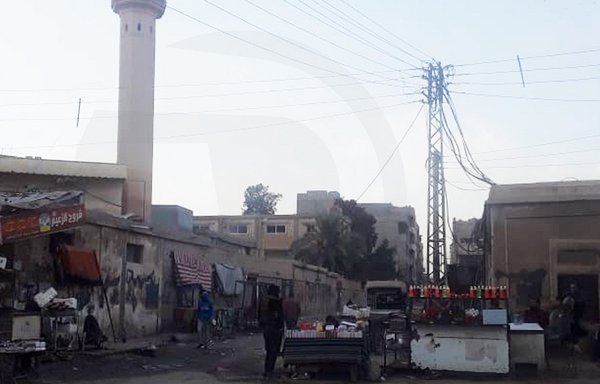 He was no stranger to the Russians, they said.
"The place where the killing happened ... was the usual place where the murdered boy was always present," said Deir Ezzor merchant Mustafa al-Akaidi.
"The Russian patrols saw him there dozens of times," he said.
The patrol called out to the teenager to halt, al-Akaidi said, and shot him before he could comply.
He said the troops were so far away that even if they had considered Abdul Aziz a danger, they could have done something other than shoot him.
"The boy had a mental disability that caused him to respond very slowly to anything asked of him," said Abdul Hamid Hijazi, who hails from Abdul Aziz's hometown of Subikhan.
Hijazi, who works in the livestock trade, told Al-Mashareq he is acquainted with Abdul Aziz's uncle.
"Communicating with him was very difficult, and only family members who were very close to him could have basic communication with him," Hijazi said.
No credibility
The Russian account of the incident -- which claims Abdul Aziz was suspected to be a terrorist due to his strange movements and the clothing he was wearing -- holds no water, Deir Ezzor construction worker Nasr el-Din al-Farhan said.
He pointed out that the Russian military vehicle ran over the boy's body, "mutilating it ... and further inflaming the people".
Abdul Aziz's family found that act not only offensive but peculiar, if the Russians thought he was a terrorist, al-Farhan said.
"How did they come to suspect that he wore an explosive belt, and why would the vehicle run over his body? Weren't they afraid that a belt would explode if they ran over the body?" he asked.
Furthermore, Abdul Aziz's bullet wounds did not indicate any Russian concern he might be a suicide bomber, al-Farhan added, noting that he had been shot in the head, chest and elsewhere above the waist. He had no wounds below the waist.
#Putin_is_a_child_killer
The streets of Deir Ezzor buzzed with news of the slaying, as did social media, as Syrians shared their horror following the teenager's untimely death.
Some activists revived the social media hashtag #Putin_is_a_child_killer.
The hashtag has been used to draw attention to crimes committed against the Syrian people and their children by the Russian military machine, especially air strikes by Russian jets.
Many posts using the hashtag included photos of Russian President Vladimir Putin and the phrase "child killer".
"Anger is boiling among civilians in Deir Ezzor city and some nearby villages over the heinous crime committed by the Russian forces against a mentally disabled child," said the construction worker, al-Farhan.
The Syrian regime has deployed patrols in some districts of Deir Ezzor to prevent grassroots protests denouncing the Russian presence and the slaying, he said.
One patrol went to the house of Abdul Aziz's father and warned him to take no action against the "Russian comrades", in its members' words, al-Farhan added.