BEIRUT -- The disastrous consequences that Lebanon has suffered for Hizbullah's decision to fight in Syria, coupled with its role in bankrupting the state and isolating it from the international community, have permanently tarnished the group's reputation, activists and politicians say.
Despite any military victories the Iran-backed party might claim in Syria, they said, its intervention in that conflict deeply undermined Lebanon's foreign policy.
On the domestic front, meanwhile, Hizbullah has proven itself ineffective in tackling Lebanon's various crises, and has lost the respect of many of its supporters, while its opponents blame it for many of the country's problems.
"Evaluations of Hizbullah's role [in the Syrian war] vary, with some saying it has not succeeded, while others believe it has succeeded in keeping Bashar al-Assad's regime in power," said Radio Free Lebanon editor-in-chief Antoine Murad.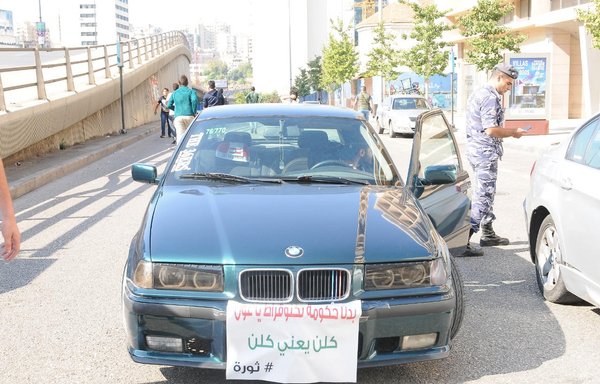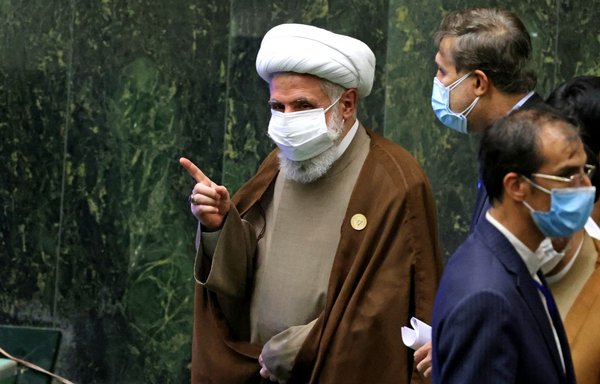 "The facts confirm its failure in more than one arena," he said.
The party and Iran "lost politically" in imposing their will with regard to the socio-political structure in Syria, he explained, especially after Russia entered the war in 2015 and expelled Hizbullah from several regions of Syria.
Hizbullah's failures include its "huge loss of human resources", he said, referring to the large number of Lebanese Shia who were killed in its ranks on the battlefields of Syria.
The party also has lost credibility with "large segments of the Lebanese Christian, Sunni and Shia population, who are fed up with financial hardship and travel restrictions" that put up hurdles for Lebanese wanting to work abroad, notably in Gulf countries, Murad said.
'A state within the state'
There is growing popular opposition to Hizbullah, Murad said, pointing out that the public's perception of the party has changed, with many who initially took to the streets in October 2019 to protest the collapse of living conditions and corruption now targeting Hizbullah.
Some are accusing it directly of being a state within the state, by virtue of its weapons and engagement in corrupt activities, smuggling and deprivation of the Lebanese treasury of millions of dollars.
"A large segment of the Lebanese population holds Hizbullah responsible for bankrupting Lebanon over a period of 30 years," Murad said.
The party has lost its credibility, its regional influence is in decline, and its policies have resulted in international isolation for Lebanon while Hizbullah's influence grows internally, he added.
That said, he noted, the party "is incapable of exerting full control over Lebanon".
"Today it is in a weak position, and is feeling guilt and looking to make amends after having bankrupted Lebanon and undermined its foundations."
From the outset of the protest movement, demonstrators have raised the slogan, "All of them means all of them", and Hizbullah is one of them, political activist Samir Skaf told Al-Mashareq.
The party bears the largest share of the blame for Lebanon's crises, as it is "the largest and most powerful force on the scene by virtue of its size and resources", he said, stopping short of absolving other political parties.
The protest movement has "lost confidence in Hizbullah and the political parties who have undermined the state", Skaf said.
It sees Hizbullah as having played a key role in that by virtue of its military power, he said.
"[Hizbullah] has thrust Lebanon deeper into the Iranian axis," he added, noting that doing so has cost the country vital support from its Arab and Gulf neighbours and also from the wider international community.
'A subordinate of the IRGC'
Southerners for Freedom co-ordinator Hussein Ataya said Hizbullah is a "militia before it is a political party".
"It is a military battalion affiliated with the Islamic Revolutionary Guard Corps (IRGC)."
"It receives orders from Tehran and from IRGC commanders in Damascus, and today from the cultural advisor at the Iranian embassy in Beirut, which means that it is not qualified to solve Lebanon's problems," he said.
Hizbullah must be removed from the political decision-making process, Ataya said.
"Moreover, Hizbullah's involvement in fighting in Syria on the side of the regime has compounded its problems in Lebanon, by widening the divide in Lebanon between supporters of the Syrian revolution and those opposed to it," he said.
Hizbullah fought in Syria using various justifications, such as defending towns adjacent to the border, and later inside Syria, to protect the Shia shrine of Sayyida Zainab in rural Damascus.
But "it turns out that its involvement in the fighting was an Iranian decision to help the Syrian regime confront the Syrian popular majority", Ataya said.
"It showed the world that Hizbullah does not have the freedom and independence to make decisions, and is rather a subordinate of the IRGC and Wilayat al-Faqih (Guardianship of the Jurist)," he said.
Party has 'failed miserably'
Ataya said Hizbullah's actions in the region "led to Lebanon's isolation at the Arab and international levels, and proved that the Lebanese state does not have the power to make sovereign decisions over the entirety of its territory".
Hizbullah bypasses the state's authority by smuggling to and from Syria through illegal crossings, over which it has military and security control and through which it smuggles Lebanese treasury-subsidised fuel and foodstuffs.
The protest movement "came as a result of the 30-year rule of a corrupt regime, of which Hizbullah was a partner and protector, and over the past four years has been the decision maker on all aspects of Lebanon's political and economic life", Ataya said.
"Time has proven that Hizbullah has failed miserably in managing Lebanon."
"Despite its military victory in Syria, the party suffered the loss of an estimated 3,400 killed in its ranks," he said.
Meanwhile, the Arab world now sees it as "enemy number one for using Lebanon as a platform for its hostility against the Arab umma (nation)", while its popularity in Lebanon has declined as the country tilts further into crisis.