Though it was delayed for a year by the global coronavirus pandemic, the biannual "Bright Star" drill, the largest set of multinational army manoeuvres in the Middle East, was back in force this month and brighter than ever.
With the exception of last year, the "Bright Star" exercise has been carried out every two years since 1981. The United States and Egypt started the initiative, and the number of countries that joined them gradually grew.
This year's drill built on the success of "Bright Star 2018", with 21 countries joining the September 2–17 exercise at the Mohammed Naguib military base on the outskirts of the Mediterranean port of Alexandria.
Inaugurated in July 2017, Mohammed Naguib military base is one of the largest in the Middle East and comprises 1,155 buildings and facilities.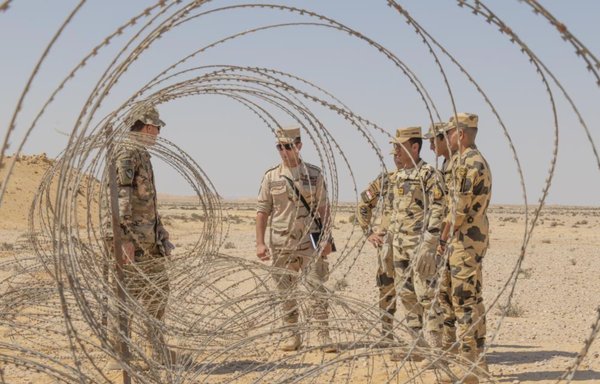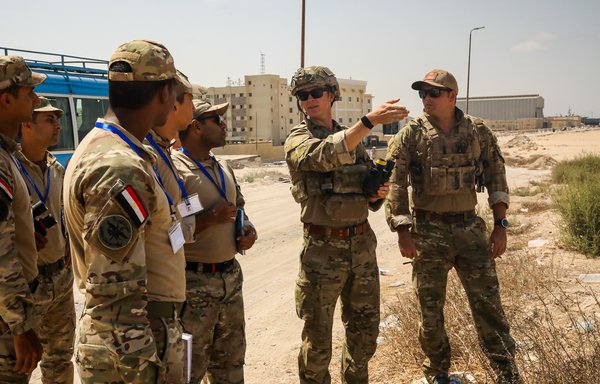 The United Kingdom and France were among the Western countries joining this year's Bright Star exercise.
Arab participants included Saudi Arabia, Jordan, Iraq, Bahrain, Sudan, Morocco, Kuwait, the United Arab Emirates (UAE) and Tunisia.
African countries joining included Kenya, Nigeria and Tanzania, with Cyprus, Italy, Spain, Greece and Pakistan also taking part in the drill.
Approximately 600 US military personnel participated in this year's exercise.
According to US and Egyptian military sources, participants received training on atypical combat acts and familiarised themselves with the latest international combat systems, while also learning how to work with each other more effectively.
The overall goal was to enhance the strategic and security ties between the countries involved, military sources said, by exchanging expertise and developing the combat techniques of participating service members.
Of key importance, officials said, was the participation of the various branches of the naval and air defence forces, as well as infantry, armoured vehicles and electronic warfare personnel.
Security forces from the participating countries learned how to work with the latest weaponry, alongside new military partners, and were able to exchange expertise in various fields, putting new skills into practice.
Enabling militaries to improve
"This exercise is an important professional development tool to test and validate concepts, procedures and tactics," said Maj. Gen. Steven J. deMilliano, director of US Central Command's Exercises and Training Directorate.
"More broadly, they enable militaries to grow capabilities, and prepare to quickly respond to demanding crisis situations," he said.
This year's scenario tested each country's ability to work with others to address regional challenges across air, land, sea and cyber domains.
It consisted of a field training exercise with a combined-arms live-fire drill, command post exercise and senior leader seminar to facilitate information-sharing from tactical to strategic levels.
Leaders of the participating forces said they were happy with the strong morale demonstrated by participating forces, and noted that the ultimate objective is to strengthen military co-operation among the armies of participating countries.
Bright Star builds on the strategic security relationship between Egypt and the United States, which plays a leading role in regional security and efforts to combat the spread of extremism.
This year is the Bright Star exercise's 17th iteration.