An Iranian facility crucial to the regime's ballistic missile operations is vulnerable to US precision weapons should the need arise amid heightened tensions between Iran and the West.
The Imam Ali Missile Base lies 35km west of Khorramabad in Lorestan province, western Iran, and is under the control of the Islamic Revolutionary Guard Corps (IRGC)'s 7th Al-Hadid Missile Brigade.
A 2010 description by the US think-tank Nuclear Test Initiative makes clear the value of the base to Iran.
It is one of two Iranian silo missile bases, with underground silos that appear large enough to hold Shahab-3 medium-range ballistic missiles, which have a range of about 1,300km.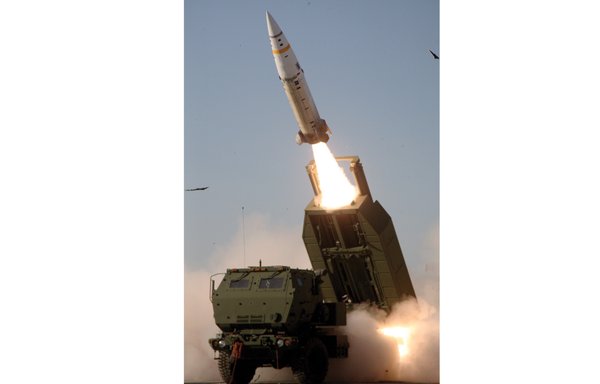 In addition, Iran deploys mobile transporter erector-launchers at Khorramabad.
Iran has placed stiff air defences around the base to deter any attack by an air force, including Sky Guard artillery and anti-aircraft missiles, according to the Iran Watch site.
Such an attack, especially if carried out by manned bombers, would carry risk.
However, the US military has capabilities that reduce the potential danger to US personnel if it receives orders to strike distant bases.
Options offered by ATACMS
These capabilities come in the form of the US Army's Army Tactical Missile Systems (ATACMS).
The Lockheed Martin-manufactured ATACMS have a range of up to 350km, and can either be launched from a Multiple Launch Rocket System or a High Mobility Artillery Rocket System.
They carry 227kg warheads, according to US Defence Department and Lockheed Martin data.
Using them eliminates the need to send pilots and other crew over a heavily defended missile base.
If fired from nearby countries like Iraq and Kuwait, the ATACMS can reach Iranian territory.
Deployment of US forces in the region around Basra in southern Iraq with mobile ATACMS would place them well within striking distance of Khorramabad.
Iranian aggression
Iran's latest provocations in the region have included a drone attack on Erbil international airport in northern Iraq on September 11.
The attack came amid reports that the IRGC has set up a new training base in Iraq for members of its regional proxies, with drills focused on launching drone attacks.
Iraqi political analyst Hilal al-Obeidi said last week that Iran has set up a new training camp in Iraq's Karbala desert for its Iraqi and Syrian militias.
"The IRGC Quds Force, with help from the Lebanese Hizbullah, supervises the camp and provides recruits with courses on drone tactics," he said.
The establishment of the training camp "comes as part of Iran's relentless endeavour to produce a generation of experts with experience in launching explosives-laden drones", he said.
In response to the increasing threat from drones, the United States announced last week it will launch a new task force incorporating airborne, sailing and underwater drones following maritime attacks blamed on Iran.
US forces have also been holding joint military drills with regional allies to increase the interoperability of their militaries and to counter the threat of small and medium-sized drones that have proliferated across the region.
In January 2020, Iran fired a barrage of ballistic missiles at Iraqi bases used by the US military in response to the killing of Quds Force commander Qassem Soleimani.
A total of 22 missiles struck two bases at al-Assad and Erbil housing US troops in Iraq, but there were no Iraqi casualties.