BEIRUT -- It is of critical importance to Lebanon's future that members of the protest movement and the national initiatives it spawned unify their ranks to stand up to Hizbullah and end Iranian tutelage over Lebanon, analysts say.
Time and again, they said, Hizbullah has proven that its loyalty is to Iran, rather than to Lebanon and the Lebanese people.
In a sign of growing opposition to Hizbullah, a rift that emerged between the party and its political ally, the Free Patriotic Movement (FPM), over the formation of a new government has been widening.
The FPM is a Christian political party founded by President Michel Aoun and led by his son-in-law, Gebran Bassil. The United States imposed sanctions on Bassil in November, accusing him of corruption and ties to Hizbullah.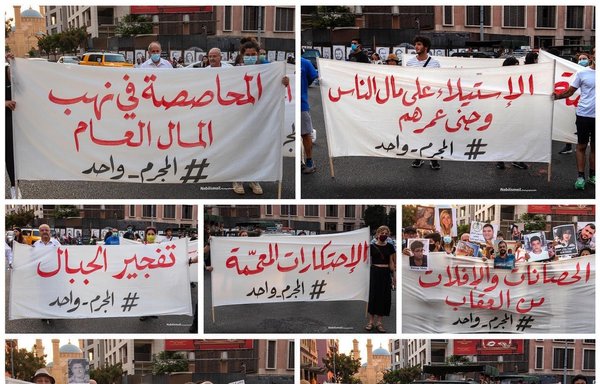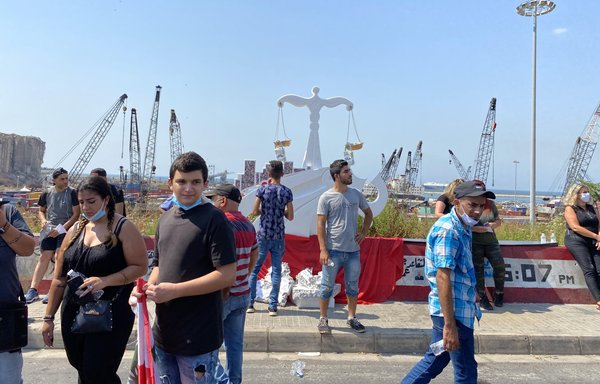 The FPM has been engaged in quiet attempts to amass the "blocking third" in the government line-up in order to have control over its decisions. Hizbullah has expressed its displeasure with such efforts.
Finally on Friday (September 10), after 13 months of feuding over cabinet seats, the Lebanese presidency announced that a new government was formed.
The newcomers include many technocrats but each minister was endorsed by one or several of the factions that have dominated Lebanese politics since the 1975-1990 civil war, AFP reported.
Protracted efforts to agree on a government have been viewed with scepticism at best by the public, with many suspecting that the same political parties that have ruled Lebanon for decades were unlikely to yield radical change.
Iranian leverage
The relationship between FPM and Hizbullah, which are linked in a political alliance through the Mar Mikhael agreement of February 6, 2006, is strained by divergent positions which surfaced at the beginning of February.
At that time, Bassil called for a review of the agreement with Hizbullah, saying the party had not succeeded in building a modern state or a defence strategy.
While Hizbullah's membership is Lebanese, political researcher and writer Youssef Mortada told Al-Mashareq, "its leadership and structure is dictated by the Islamic Revolutionary Guard Corps (IRGC)".
It almost serves as an extension of the IRGC's Quds Force, he said, as it has been entrusted to carry out foreign operations and support the work of Iranian proxies throughout the region -- including in Syria, Iraq and Yemen.
"Hizbullah is carrying out the orders of al-Wali al-Faqih (Iranian leader Ali Khamenei) from a sharia-religious and political-pragmatic standpoint," he said.
It has "turned Lebanon into an Iranian platform, taking advantage of media and political freedoms to direct operations in Syria, Iraq and Yemen", he added.
The party has manufactured weapons to support the Iranian military apparatus on Lebanese soil and has provided training to its own fighters and those of other Iranian proxies, Mortada said.
Through the Mar Mikhael agreement with the FPM, and in partnership with Aoun, Hizbullah has consolidated its power, he said, which has in turn given Iran leverage over Lebanon.
Rising tide of opposition
"Hizbullah bears responsibility for Lebanon's economic, social and political crises that also have cast a shadow over the party's own base," Mortada said.
Lebanese Shia are angered that the party's inner circle receive their salaries in dollars, while many others "are drowning in their poverty", he said.
The protest movement which began in October 2019 has succeeded in disrupting the power structure and scaring the party, he added, "and it must continue its struggle and unify its ranks to stand up to Hizbullah and thwart its plans".
The protest movement was initially fueled by popular anger at government corruption and incompetence, said activist and political writer Asaad Bishara of the National Initiative Movement.
But participants later understood that Hizbullah had been protecting the status quo by enabling those in power to remain in their positions, thereby facilitating Iranian tutelage over Lebanon, he told Al-Mashareq.
Although Hizbullah holds the levers of power, Bishara said, a large segment of the population is becoming increasingly aware that "Iran's tutelage has caused the situation to collapse and is responsible for the tragedy of the Lebanese".
There is a rising tide of opposition against the Iranian axis and Hizbullah on the street, and this includes opposition among the Shia community.
But so far, Bishara said, the protest movement has failed to translate into cohesive political action -- with a party that unites all opponents -- and has yet to produce real leaders with a national project to confront Hizbullah.
Alliance on shaky ground
The FPM-Hizbullah alliance should be examined from two sides, said a Lebanese journalist who spoke with Al-Mashareq on condition of anonymity.
On one side is their mutual need for each other, she said, pointing out that Bassil no longer has any other alliance other than the one forged through the Mar Mikhael agreement.
Hizbullah also knows that it cannot rely on any other partnership to replace its alliance with the FPM, she said, and therefore the party sees its investment in this agreement as aimed at winning over the "Christian street".
"It is not ready to give up this gain, even though it knows that its Christian ally is working to incite the street against it for populist bidding purposes," she said.
On the other side is the ever-widening divergence between the two groups, fueled by differences in viewpoints and interests that were recently manifested over the formation of a government, she noted.
Unlike in previous times, the source said, Hizbullah officials did not hesitate to express their displeasure with the conduct of Aoun's team.
In this landscape, the FPM-Hizbullah understanding "has lost many of the elements of its strength and steadfastness", she said.