After a few weeks of deliberation and several modifications, new Iranian president Ebrahim Raisi has announced his list of cabinet nominees and submitted it to the parliament (Majles) for confirmation.
This cabinet is notable for its Islamic Revolutionary Guard Corps (IRGC)-affiliated and anti-Western elements, as a significant number of the nominees are current or former IRGC members or sanctioned officials.
Women and religious minorities did not make it on the list.
Instead, if confirmed, Raisi's cabinet would have the most military figures in the history of the Islamic Republic.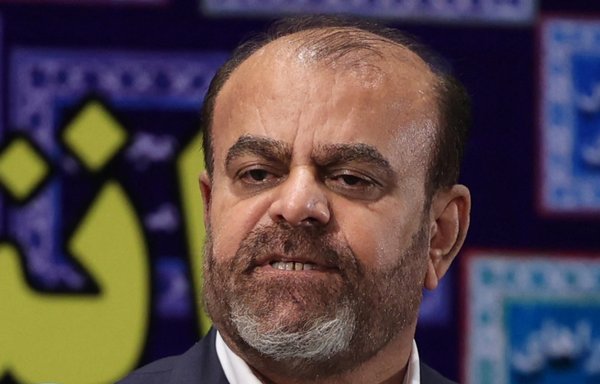 Sanctioned officials
Raisi, a cleric and a close confidante of Iranian leader Ali Khamenei, has selected an unprecedented number -- eight (out of 19) -- of current and former commanders of the military or the IRGC to head various ministries.
Also unprecedented is the number of sanctioned officials on the list -- officials who are on the United States' or European Union (EU)'s list of designated individuals.
Several IRGC officials or commanders who were disqualified to run for president by the Guardian Council or knew they would not stand a chance in the elections are now cabinet nominees.
One of them is former IRGC Quds Force (IRGC-QF) commander Rostam Ghasemi.
Ghasemi, 57, who was Iran's oil minister from August 2011 to August 2013 under former president Mahmoud Ahmadinejad, is nominated for that post once again under Raisi.
He chaired the IRGC-affiliated Khatam-al Anbiya Construction Headquarters from 2007 to 2011 and previously commanded the IRGC navy's Nooh base.
The United States designated Ghasemi in 2019 for acting on behalf of the IRGC-QF.
In addition to Ghasemi, cabinet nominees Gholam-Hossein Esmaili, Mohammad Mokhber, Ezzatollah Zarghami and Mohammad-Reza Ashtiani are all designated by the United States or the EU or by both.
Esmaili is nominated to be Raisi's chief of staff; Mokhber, first vice president; Zarghami (former Islamic Republic of Iran Broadcasting chairman), minister of tourism and cultural heritage; and Ashtiani, defence minister.
Marginalised, militarised cabinet
A significant trait of Raisi's proposed cabinet is its stark similarity to former president Ahmadinejad's cabinet, to the point that some have called it the "third Ahmadinejad administration".
Ten members of the former president's administration are among Raisi's nominees.
Besides the nominees for the various ministries, Masoud Mirkazemi, who was put forward as head of the Planning and Budget Organisation, is also a former military official and served in Ahmadinejad's cabinet.
Raisi has no high-ranking female nominees.
Even Ahmadinejad's cabinet had one female minister (health), a choice that neither Raisi nor former president Hassan Rouhani has made.
Prior to the recent presidential elections, many analysts and observers warned about the possibility of a militarised regime with so many current and former IRGC figures eager to serve in high-ranking posts.
The IRGC is now not just dominating Iran's military and economy; it is working hand in glove with Khamenei to take over the political arena.
Esmail Khatib, Raisi's nominee for another high-ranking cabinet post, is a member of the IRGC's operations team.
There is only one cleric -- Ali Abdollahi -- on the list of nominees, who was put forward to head the Ministry of Intelligence.
As an unwritten rule, the minister of intelligence, who has to be confirmed directly by Khamenei, has always been a cleric.
Further isolated from the West
Hossein Amir-Abdollahian, 57, Raisi's pick for the Foreign Ministry, is close to the IRGC-QF and advises the Majles' international affairs department.
Amir-Abdollahian has been quoted as saying that he adheres to the late IRGC-QF commander Qassem Soleimani's political stance, which implies prioritising the IRGC and regional expansionist policies over relations with Western countries.
The new president's nomination of him as foreign minister reveals that Raisi is not interested in expanding global relations, especially with the West.
Amir-Abdollahian is known in Iranian political circles as a "fanatic diplomat", and if confirmed and picked to continue negotiations with the West to revive the 2015 Joint Comprehensive Plan of Action (JCPOA) agreement, his position would affect Iran's position in the talks and likely drastically change the outcome.
He is "more pessimistic about the West, friendlier toward Russia and China, and more determined to defend Iran-affiliated militia forces in the region than [former Foreign Minister Javad] Zarif", Iranian political researcher Marie Abdi said in an August 17 Middle East Institute analysis.
Meanwhile, Iran's semi-official news outlets have reported a high likelihood that the Supreme Council for National Security, which reports directly to Khamenei, would take over the new round of nuclear negotiations instead of the Foreign Ministry, which has taken on the task thus far.
Raisi's nominee for the Interior Ministry, Ahmad Vahidi, is the chancellor of Iran's IRGC-affiliated National Defence University and a former commander of the IRGC-QF. He served as defence minister during Ahmadinejad's second term.
In February 2019, Vahidi, designated by the United States and the EU, described the Financial Action Task Force (FATF) as not an economic task force but rather an intelligence and espionage system that acts independently of the United Nations.
Vahidi has been on Interpol's list since 2007 after Argentina charged him with committing an act of terror in the deadly 1994 bombing of a Jewish community centre (the Asociación Mutual Israelita Argentina or AMIA), of which Lebanese Hizbullah is accused.
The Argentine Foreign Ministry has condemned Vahidi's nomination, calling it an insult to the Argentine justice system and to AMIA victims.
Raisi's cabinet selections reveal a general predisposition toward befriending the East, specifically China and Russia, at the expense of improving relations with the West.