Iran is trying to recoup the financial losses it suffered as a result of its intervention in the Syrian conflict by signing trade, economic and financial agreements with the Syrian regime and implementing commercial projects.
But these efforts are likely to bear little fruit, economists told Al-Mashareq, given the heavy competition companies affiliated with the Islamic Revolutionary Guard Corps (IRGC) face in Syria, particularly from Russia.
"The Russian-Iranian competition is clearly evident in Syria," said Syrian economist and Damascus University lecturer Mahmoud Mustafa.
Both sides are vying to secure the largest piece of the reconstruction pie as compensation for the money they have spent to keep the regime of Syrian president Bashar al-Assad in power, he said.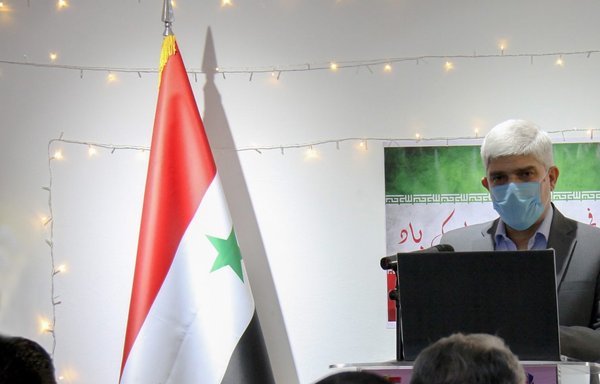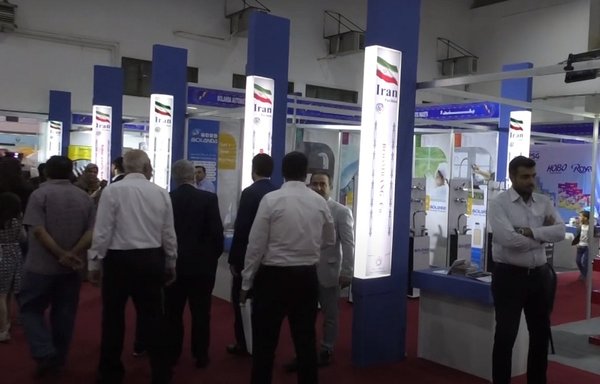 But it is evident that Iran's share of new business opportunities has not met the Iranian regime's aspirations and estimates, he said, as it had hoped for a huge return on its investment in the shortest possible timeframe.
This can be attributed to the influence of Russia, which historically has exerted control over several revenue-generating facilities, such as the phosphate mines in the eastern desert (Badiya) and commercial ports in Tartus and Latakia.
It seems that Russia's plans "severely broadsided and hindered the Iranian calculations, with Russia depriving Iran of many revenue sources from which it had expected to generate money", he said.
Mustafa said nothing is left for Iran at the present time, other than the trans-regional land route it has been attempting to establish for some time, which connects Iran to Syria via Iraq.
This serves as a trade conduit for basic electrical goods and foodstuffs that do not generate the level of revenue the Iranian leaders expected, he said.
'Trade embassy' in Damascus
According to economics professor Shaher Abdullah, Iran is trying to cash in on reconstruction activity revenue and boost commercial ties via the establishment of an Iranian Trade Centre in the heart of the free zone in Damascus.
Having presence in the free zone exempts Iranian companies from taxes and gives them the freedom to act and make commercial and reconstruction-related deals, he said.
The 4,000-square metre, 12-floor commercial centre is "massive in size", he said, and currently houses 25 Iranian legal, financial investment, insurance, shipping and transportation companies.
The centre serves as "Iran's trade embassy in Syria", Abdullah said.
Through it, Iranian companies communicate with Syrian private companies and the government sector to bid on tenders and obtain new contracts that are expected to bring money to the Iranian treasury.
Sunk costs in Syria
"Iran has spent more than $30 billion in Syria," according to al-Sharq Centre for Regional and Strategic Studies researcher Fathi al-Sayed, who specialises in Iranian affairs.
This includes support for the regime's military branches, IRGC-backed militias and Syrian regime institutions. Iran has also extended the Syrian regime three credit lines worth at least $5.6 billion, according to the Syria Report.
It will be "very difficult" for Iran to recoup these expenditures, al-Sayed said.
"The calculations of the clique who control the IRGC were not correct, especially in light of the existing situation and international sanctions imposed on the Syrian regime," he said.
Other estimates of Iran's sunk costs have been higher.
According to 2020 report from the Atlantic Council, estimates of Iran's actual military and economic spending in Syria range from $30 billion to $105 billion in the first seven years of the war alone.
In mid-June 2020, the most wide-ranging US sanctions ever applied against Syria went into effect under the Caesar Act legislation.
The Caesar Act penalises companies worldwide that deal with the al-Assad regime and blocks US reconstruction aid until perpetrators of abuses in Syria's war are brought to justice.
"The funds that will go to the reconstruction of Syria are subject to many international controls", al-Sayed said, pointing out that "Iran, Russia and Syria cannot in any way act alone in this regard".
Reconstruction projects require collective international approval, he said, which would deprive the Iranian side of the dream of recouping any money expended to bolster the Iranian treasury.
These projects include rebuilding homes, roads and water, sanitation, communication and drinking water networks in all regions, he said.
"Iran is essentially unable to implement these projects alone," he said.