The negative consequences to Lebanon of Hizbullah's ongoing complicity in the production, transport and trade of illegal drugs have been in full view in the past few weeks.
Two major events -- the recent bust of a large shipment of Captagon pills in Saudi Arabia and the arrest of the "Emperor of Captagon" in Lebanon -- have exposed how Hizbullah's attempts to generate revenue for its fighters via illegal drug trafficking undermine Lebanon's relationships with countries in the region and its ability to trade with them.
"Hizbullah puts its own interest ahead of the interests of the Lebanese people and the Lebanese state," said Fathi al-Sayed, an Iranian affairs specialist at the Middle East Centre for Regional and Strategic Studies.
"The party and its leaders knew full well that if the last shipment of Captagon were to be busted, the consequences would be dire, not only for the party but also for the Lebanese economy," he said.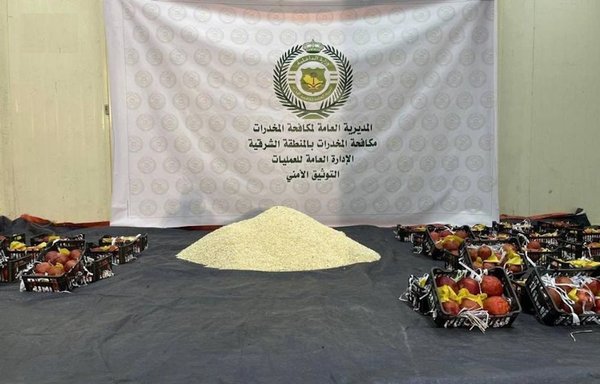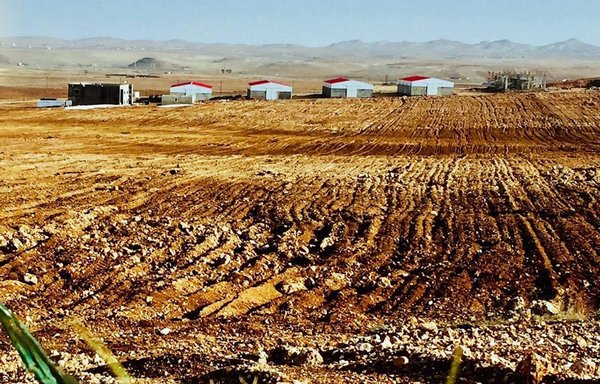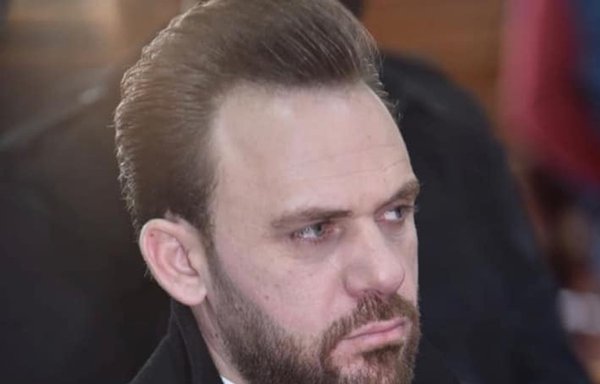 The shipment, intercepted at the port of Jeddah on April 23, contained millions of Captagon pills hidden inside pomegranates that were packed in Syria and transported to Lebanon, before making their way to the kingdom.
Predictably, he added, "The spontaneous stance taken by the Kingdom of Saudi Arabia was to halt the import of all agricultural products from Lebanon and also their transit through its territory, to protect its national and social security."
Lebanon consequently lost millions of dollars, he added.
"Lebanon's agricultural exports to Saudi Arabia represent 16% of its total exports, amounting to 50,000 tonnes valued at $24 million," he noted.
Also affected will be exports to all Gulf states, whose total value amounts to $145 million, as a consequence of the decision to ban the transit of Lebanese goods.
'Emperor of Captagon'
Hizbullah operative Hassan Muhammad Duqo, who has been dubbed the "Emperor of Captagon in Syria and Lebanon" by the media for his role in smuggling amphetamines to Saudi Arabia and elsewhere, was arrested April 9 in Beirut.
Duqo is merely a "tool in the hands of Hizbullah", said Salah Mansour, who is related to a former senior Hizbullah official and had been close to the party's leadership himself before splitting from the group.
"He just plays the role scripted for him and carries out the tasks assigned to him like the thousands of others who play similar roles in Syria, Lebanon and many countries around the world," Mansour said.
Duqo worked in construction before he started smuggling contraband and other goods between Lebanon and Syria under Hizbullah's protection. He quickly developed a reputation as being a source for Captagon pills.
Captagon is an amphetamine widely used by combatants in Syria's war, where Hizbullah is fighting in support of the regime in clear violation of Lebanon's policy of dissociation from regional conflicts, as set out in the Taif Accord.
Duqo "became a major businessman overnight and founded a construction company, and recently bought numerous land lots in the town of al-Tufayl", where he is engaged in various construction projects, Mansour said.
"He often shows up, accompanied by armed Hizbullah elements, as he is known for having close relationships with many party officials," Mansour said.
Duqo uses a group of Lebanese and Syrian citizens to conduct his dubious commercial dealings, including three of his brothers, he said, who were arrested with him in the wake of the bust of the Captagon shipment sent to Saudi Arabia.
A cog in the wheel of Hizbullah
Duqo had previously obtained Lebanese citizenship, said Col. Jamil Abu Hamdan, who is retired from the Lebanese Army. His three brothers were booked as Syrian nationals by the Lebanese security services.
This was confirmed in Duqo's arrest order issued by the prosecutor-general of the Court of Appeal, Judge Ziyad Abu Haidar on April 19, which listed his name and the names of 24 members of his network with their full identities.
Abu Hamdan predicted, "Hizbullah will try to evade responsibility for exporting Captagon to Saudi Arabia and other countries."
He described Duqo as "a Syrian businessman with many projects and relationships in Syria and Lebanon" -- one of hundreds of young men planted by Hizbullah "to engage in illegal trade, the drug trade and money laundering".
The fact that the Captagon shipment that reached Saudi Arabia originated from Syria and was repackaged in Lebanon shows the party's involvement in smuggling through illegal crossings between Lebanon and Syria, he said.
It also points to the party's involvement in corruption by forging official documents and its control over the seaports through which the export was conducted, Abu Hamdan added.
There are questions surrounding the projects undertaken by Duqo in al-Tufayl, under the cover of the construction company he owns, where he is engaged in bulldozing and construction work in a border area.
This is being done in a way that "facilitates the party's movement between the two countries as well as smuggling activities", Abu Hamdan said.
It is well known in the area that Duqo has been carrying out these activities for more than five years, he said, and also that al-Tufayl is under Hizbullah's full control and Lebanese security services cannot carry out their duties in it.