Iraq has been taking a series of steps to improve its energy production and supply, boosting its domestic production capacity and establishing new electricity connections to the neighbouring states of Kuwait and Jordan.
These moves are designed to ensure Iraq can provide stable power supply to its citizens, and will position it to become a regional energy corridor in the future.
They also set the stage for reducing Iraq's reliance on Iran for electricity -- an increasingly fraught process that recently has involved several rounds of sanctions waivers, necessitated by US sanctions on Iran.
This comes at a time when Iran-backed militias have increased their attacks on foreign and Iraqi troops, the US embassy in Baghdad and Iraqi supply convoys to foreign forces since 2019.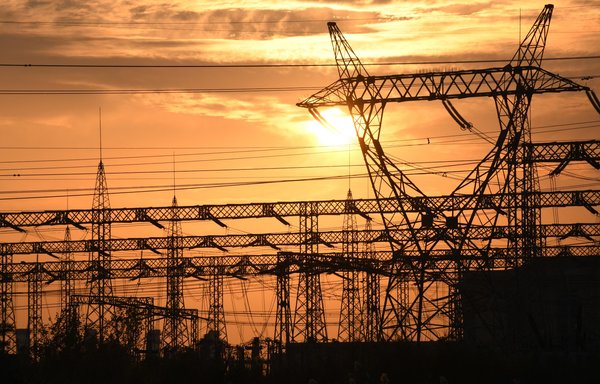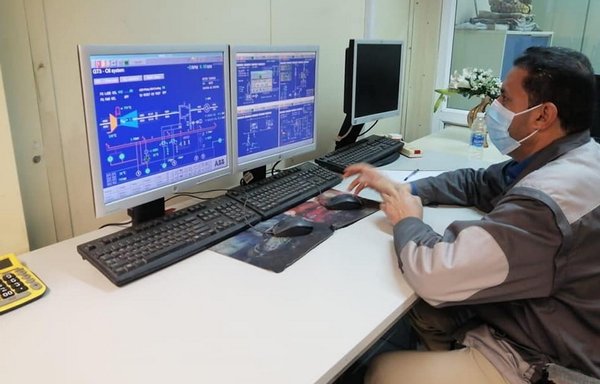 In Iraq, the government has announced its intention to increase peak electricity production to 22,000 megawatts by the summer, a 3,000 megawatt increase over last year's production.
This will be achieved after the completion of maintenance work and restart of a number of non-operational power plants and units in Iraq, said Ministry of Electricity spokesman Ahmed Moussa.
Additionally, he said, production capacities will be increased at some power plants, including the facilities in Samawa and al-Nasiriyah.
He also pointed to the inauguration of two new substations, with capacities of 400 and 132 kilovolts, to alleviate electricity transmission and distribution bottlenecks in high-pressure lines and ensure a stable flow of electric current.
The ministry is seeking to diversify the power supply mix and gradually reduce dependence on imports. To this end, it has contracted with international companies to implement seven solar energy investment projects in Iraq.
These projects, to be implemented in Wasit, Babil, Muthanna and Karbala provinces, will collectively generate 755 megawatts of electricity. The largest, in Karbala, will have a 300 megawatt capacity.
The French multinational company Total has entered into an initial contract to establish a similar project to supply Iraq with 1,000 megawatts of solar energy.
Iraq plans to feed its grid with 10,000 megawatts of solar energy by 2030.
Enhancing regional connectivity
Moussa said regional electrical interconnection projects are another tributary, with major initiatives to exchange power drawing close to completion.
A power line that will run from the port town of al-Faw in southern Iraq to al-Zour power plant in Kuwait is 65% completed, he said, while construction on the al-Faw substation already has been completed.
The interconnection capacity between the two plants is expected to reach 500 megawatts as a first stage by next year.
Meanwhile, in western Iraq's Anbar province, US company General Electric is working on the electrical interconnection line with Jordan and Egypt, at this stage pinpointing the best locations for line routes and connection points.
The first phase of the project is expected to be completed within 26 months, Moussa said, and will include the construction of an al-Qaim (border) substation that will link with the Jordanian-Egyptian line.
This will have an initial capacity of 150 megawatts that will increase to 900 megawatts after the completion of the project's second and third phases.
The purpose of the interconnection lines is not to import energy but to benefit from the exchange of electricity, Moussa said.
"The interconnection is based on the idea of offsetting power imports during peak and emergency periods with the export of surplus production capacity when domestic demand drops," he explained.
Interconnection ensures Iraq can provide stable power supply to its citizens, and positions it to become a regional energy corridor in the future.
Reducing dependence on Iran
Iraq currently buys gas and electricity from Iran to supply about a third of its power sector, at the annual cost of about $5 billion, according to economist and energy sector expert Humam al-Shammaa.
According to British Petroleum, Iraq is paying $11.23 per 1,000 cubic feet of gas it imports from Iran, which is double the global price.
The Iranian regime, through the Islamic Revolutionary Guard Corps (IRGC), has used much of its oil export income to implement its regional expansionist policies through proxies such as Kataib Hizbullah in Iraq and Hizbullah in Lebanon.
Iraq has been working to reduce its dependence on Iranian electricity and gas, announcing last year that its efforts have so far resulted in reducing its imports of Iranian energy by 75%.
Meanwhile, al-Shammaa said, Iraq is determined to exploit its natural gas wealth and reduce the wastage of associated gas during the oil extraction process.
Iraq flares off about 700 million cubic feet of associated gas each day. According to data released by the International Energy Agency in October, this amount is enough to power about three million homes.
In late 2020, the government launched a series of mega projects to stop the waste and optimise the exploitation of associated gas wealth.
Among them is the inauguration of the associated gas production tower, the largest in the Basra gas project, with a total capacity of 400 million standard cubic feet per day.
A contract also was signed with Total to build facilities for natural gas production in five southern oil fields: West Qurna 2, Majnoon, Artawi, Tuba and Lahis. These are expected to produce 300 million cubic feet of gas per day.