MOSCOW -- Shadowy businessman Yevgeny Prigozhin has found himself in serious legal jeopardy as pressure mounts for his role in election meddling and bankrolling mercenary armies carrying out the will of Kremlin around the world.
In 2018 and 2020, Washington hit Prigozhin with sanctions, saying his Internet Research Agency (IRA), a Saint Petersburg-based "troll factory", was behind US election interference in 2016 and 2020.
The IRA also is accused of spreading disruptive propaganda during the elections and referenda of other countries, such as Britain, Germany and France.
The European Union last October levied sanctions against Prigozhin for destabilising Libya by supporting the Wagner Group.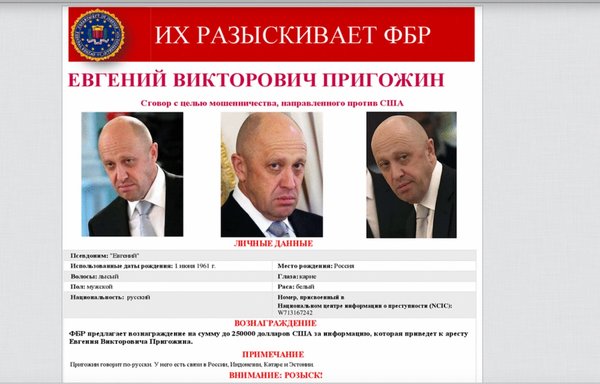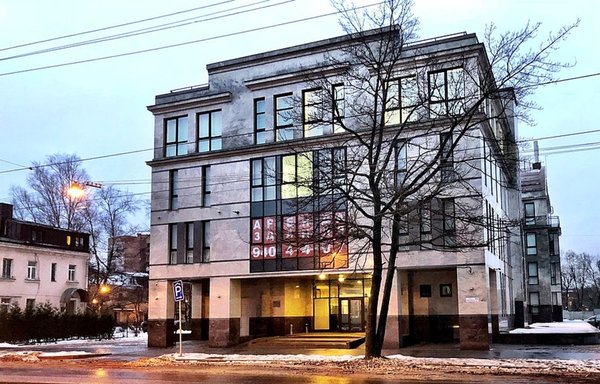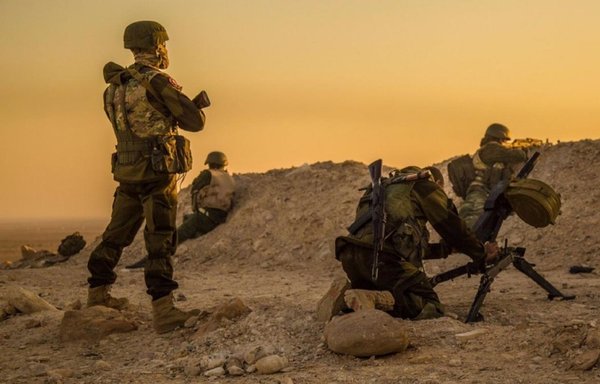 In February, the US Federal Bureau of Investigation (FBI) offered a $250,000 reward for information leading to Prigozhin's arrest, saying he is wanted "for his alleged involvement in a conspiracy to defraud the United States".
Now Prigozhin is an international fugitive.
Wagner Group
Prigozhin, 59, spent nine years in prison for fraud and theft towards the end of the Soviet Union, emerging as a catering magnate with Kremlin contracts after the Soviet collapse, earning him the nickname "Putin's chef".
He as well as a number of other "influence agents" actively work to advance the interests of Russian President Vladimir Putin around the world.
Prigozhin is directly tied to the Wagner Group, the private military company (PMC) carrying out the Kremlin's dirty work in conflicts around the world under the guise of plausible deniability.
Reports of Wagner's existence emerged at the beginning of the war in Ukraine, which was sparked in 2014 and spurred allegations the Kremlin was backing a separatist insurrection in the east of the country.
The group later reappeared in Syria, where it bolstered the embattled regime of President Bashar al-Assad and was accused by Russian media of torturing detainees and securing oil assets.
Wagner fighters have since resurfaced in politically volatile African countries like the Central African Republic (CAR), where they serve as military "instructors", and Libya, where they are propping up the rival administration of strongman Khalifa Haftar.
Last year, Belarus detained 33 Wagner "militants", accusing them of planning riots with the opposition ahead of elections.
The men claimed they were transiting through the Belarusian capital Minsk to destinations including Venezuela, Libya, Cuba, Turkey and Syria, in an embarrassing admission for Moscow, which discreetly secured their release.
Apart from buttressing official Russian military operations, as in Syria, Wagner is reported to have also played the traditional role of a private security company elsewhere, guarding infrastructure or politicians.
'Moscow's worst kept secret'
On March 15, three advocacy groups from France, Syria and Russia filed a landmark legal complaint in Moscow against the Wagner Group over the 2017 beheading of a Syrian man and abuses they believe amount to "war crimes".
The legal push against Wagner follows a wave of torture-related cases in Europe against officials from the Syrian regime, whose chances of winning a punishing civil war were boosted by Russia's military intervention in 2015.
The UN Wednesday (March 31) also said "grave human rights abuses" were being carried out by Russian mercenaries including the Wagner Group in CAR.
The proceedings represent a rare attempt to bring Wagner -- and Prigozhin's role in the group -- out into the open.
Moscow has never confirmed reports of Wagner mercenaries, and Prigozhin denies any association with Wagner or the IRA.
Wagner, which like all other private military companies is outlawed in Russia, is understood to recruit from law enforcement agencies and the military, wooing prospective soldiers with salaries five or six times larger than the average in Russia.
Several local Russian news sites have reported from funerals in Russia of suspected fighters saying families receive large payouts in exchange for their silence.
The Carnegie think-tank has described Wagner as "one of Moscow's worst kept secrets".
It said the group has two primary goals: "To provide the Kremlin with plausible deniability when deploying fighters in war zones" and be "a ready-made capability for building influence with receptive states".
'Squeaky clean'
As pressure continues to mount on him, Prigozhin is beginning to lash out.
On March 22, he filed a criminal complaint with the Investigative Committee (SK) of Russia against a number of US officials, including FBI director Christopher Wray.
The next day he wrote a letter to the FBI, which Concord posted on the social network VKontakte.
"Fraudsters are fraudulently trying to accuse me, a squeaky clean person, of fraud," Prigozhin wrote.
Also on March 23, Prigozhin created the Foundation for Fighting Repression (FBR), the Concord press office announced.
In an obvious attempt to troll Washington, the organisation pointedly has the same Russian-language acronym as does the US FBI.
Prigozhin's FBR ostensibly will fight for human rights in Western countries and support civil society activists.
But as of now, the FBR is a phantom.
It has not disclosed who works for it or what it is doing now. It does not have a spokesperson, a website or social media accounts, opposition radio station Ekho Moskvy reported.
'Agents of influence'
The Association for Free Research and International Co-operation (AFRIC) is another tool in Prigozhin's "network of agents of influence", according to the Dossier Centre, which tracks the criminal activity of various people associated with the Kremlin.
"AFRIC sent 'election observers' -- many of them well-known white supremacists and neo-Nazis from Europe -- to try to sway democratic races in Zimbabwe, Madagascar, Democratic Republic of the Congo and South Africa, in races in which other arms of Prigozhin's vast empire often supported one or more of the candidates," The Daily Beast reported March 2.
Closer to home, operatives associated with Prigozhin's influence operations organised a two-day conference in Berlin in January ostensibly to "create a new vision of the post-pandemic future" in in Estonia, Latvia, Lithuania, Poland and Germany.
The Baltic Sea Region Strategic Dialogue was organised by two associations closely connected to AFRIC, according to a joint investigation by The Daily Beast, the Dossier Centre, German broadcaster ARD, Delfi.ee in Estonia and Siena.lt in Lithuania.
"As with most of Prigozhin's foreign influence operations, this one consists of a series of nesting doll structures registered outside of Russian Federation territory and helmed, at least on paper, by non-Russians," the report said.
For example, one of the organisers was ADMIS Consultancy, a company founded and operated by a Lithuanian national who is also a member of AFRIC's administration.
The other co-organiser was the Federal Association for Economic Development and Foreign Trade in Germany, better known by its acronym BWA, which is headed by a German business consultant specialising in China.
BWA has also partnered with the Dialogue of Civilisations Research Institute, a Russian think-tank founded in 2016 by Vladimir Yakunin, a former KGB officer and close confidant of Putin, The Daily Beast reported.
In 2015 Yakunin was sanctioned by the United States for his alleged involvement in Russia's invasion of Ukraine.