TEHRAN -- Threats against members of the Gulf Co-operation Council (GCC) have ramped up in recent months as Iran's Islamic Revolutionary Guard Corps (IRGC) continues to strengthen its grip over greater parts of the Iranian government.
While Iran and many members of the GCC have long been at odds, tensions spiked after Bahrain, the UAE, Morocco and Sudan signed peace agreements with Israel as part of the US-brokered Abraham Accords.
On September 13, two days after Israel and Bahrain signed the normalisation agreement, and a month after the UAE normalised ties, the IRGC threatened Bahrain, saying the agreement "lacks any legitimacy" and is part of an intended "domino effect".
In it, the IRGC warned Bahrain and other GCC member states to expect "hard revenge" from the "jihadi defenders of Jerusalem" -- an apparent reference to the IRGC and its regional proxies.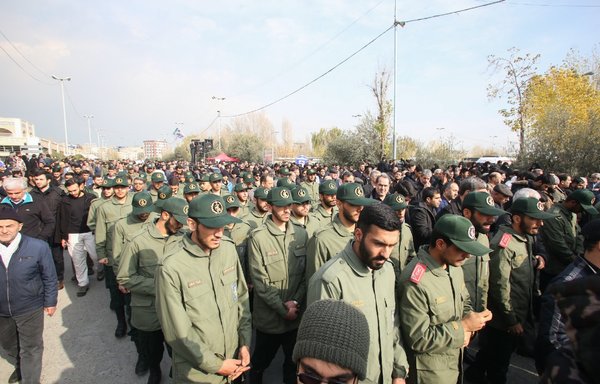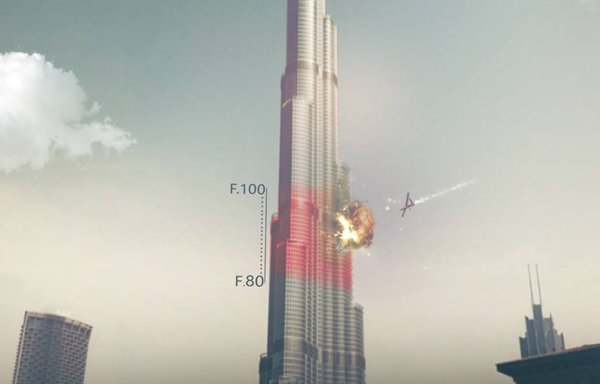 President Hassan Rouhani and the Foreign Ministry issued similar denunciations, while Supreme Leader Ali Khamenei warned that "regional governments that agree to sit at the negotiating table" with Israel "will lose their standing among their own people".
These historical peace initiatives with Israel, as well as the rapprochement between Saudi Arabia and Qatar, have left Tehran outside looking in.
Plots against Gulf states
Iran's threat against the Gulf states is not merely rhetorical. The IRGC's Quds Force, whose commander, Brig. Gen. Esmail Qaani -- and before him Qassem Soleimani -- reports directly to Khamenei, has long interfered in regional states and sought to destabilise them.
In the latest examples of this hostility, in January, Alwiyat al-Waad al-Haq (Righteous Promise Brigades) -- a new façade group for IRGC-backed Iraqi Kataib Hizbullah -- took credit for the January 23 foiled attack on the al-Yamamah Palace and other locations in Riyadh.
In a subsequent Telegram post on January 27, the group posted doctored images of the monumental Burj Khalifa skyscraper in the UAE being struck by drones, an image aimed to be reminiscent of the 9/11 terrorist attacks in the United States.
The IRGC-backed Houthis (Ansarallah) have also escalated their attacks on Saudi Arabia's oil industry recently, with the latest drone and missile attack on March 7, targeting Aramco facilities in the eastern city of Dhahran.
The Houthis claimed two earlier missile strikes on a Saudi Aramco plant in Jeddah, one on March 4 and the second on November 24.
Up to $16 billion spent on militias
The IRGC's increasing control on Iran's purse strings have allowed the group to spend lavishly on its proxy militias while normal Iranians sink deeper into economic mire, fuelling increasingly violent domestic unrest.
Publicly available figures compiled by research organisations in the United States and Europe indicate Iran spends between 2 and 3% of its annual gross domestic product (GDP) -- between $12 billion and $16 billion -- on regional militias.
"In financial terms, $12 to $16 billion per year is a relatively small amount for a country with a GDP exceeding $400 billion," said a former Iranian naval analyst, speaking on condition of anonymity.
"But the true cost is in lost economic opportunity [at home] and Iran's loss of stature in the region and beyond," he said.
"Just a few years ago, it would have been hard to imagine that Syrians would be burning the Iranian flag in protest of the IRGC's actions there, or that Iraqis would take to the streets of Baghdad to protest Iran's meddling in their country's affairs," he said.
The IRGC has long used Iran's political and economic isolation to enrich itself and strengthen its grip on Iranian society.
In June, the IRGC's Khatam-al-Anbiya construction arm estimated the IRGC is involved in, owns or operates nearly 80% of "all economic projects" in Iran, including those focused on transportation, water, construction, oil and gas.
Expanding political influence
In the political sphere, the IRGC has an outsized influence too.
In Iran's parliament (Majles) alone, the IRGC's sway is substantial, with prominent figures such as former regional IRGC-QF commander Esmail Kowsari comprising a significant faction of hardline representatives.
The previous Majles speaker, Ali Larijani, has served in the IRGC. The current Majles speaker, Mohammad-Bagher Ghalibaf, who served as Tehran's mayor before taking his latest position last year, is a former IRGC commander.
In 2016, Ghalibaf became embroiled in a high-profile scandal after moderate Iranian media reported he had sold prime real estate to family members and political allies at cut-rate prices.
He denied any involvement in the affair, but he is not the only IRGC-affiliated official to use his position for financial gain. Last summer, Parviz Fattah, director of Iran's largest state-backed charitable organisation, complained that the IRGC diverted funds from the organisation for itself.
Corruption in Iran has become so rampant that high-ranking IRGC officials, who once denied involvement in financial dealings, no longer even pretend to do so.
In August, the regional IRGC commander in Tehran did not deny that corruption is a real issue that affects every institution in the country.
Instead, he suggested that "the amounts being embezzled are insignificant compared to the country's annual budget, and represent no more than $9 billion in the last decade".
"These people know that they are losing control of the country, so they are doing the equivalent of shoving cash into potato sacks before they are gone," said Fateh Nabovvat, a retired merchant living in Iran.
This view aligns with the widespread public perception in Iran -- that the regime is swindling the country's population and cares little for the welfare of Iranians.