The type and quality of rockets used by obscure Iraqi militias in attacks against US and coalition forces over the past few weeks 'unquestionably' implicate Iran in the events, experts say.
Though they go by various names, these so-called "smokescreen" militias, which currently number around 15, are linked to the Islamic Revolutionary Guard Corps (IRGC) via powerful Iran-backed Iraqi militias, and operate in its interests and at its behest, they said.
They have been implicated in a series of attacks on foreign interests in Iraq.
On March 3, at least 10 Iranian-made rockets slammed into Ain al-Asad base in western Iraq, which hosts international coalition troops, leaving one civilian contractor dead, security sources said.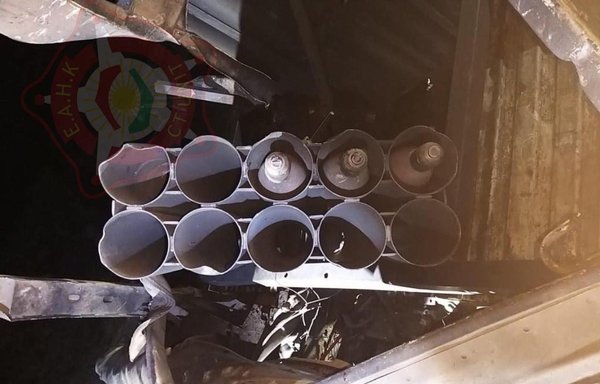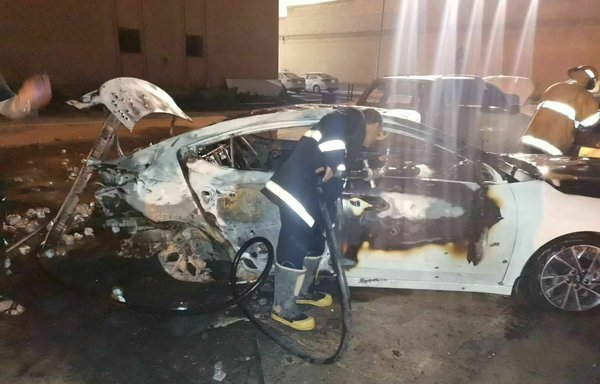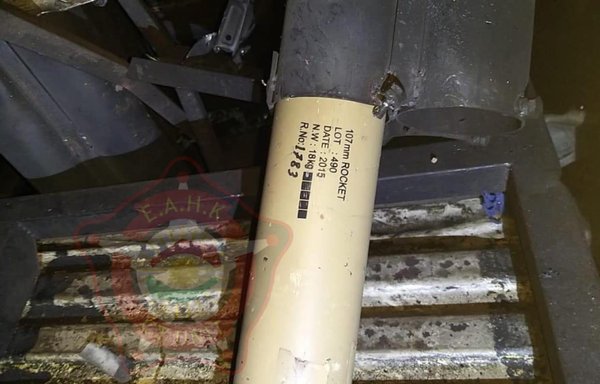 The rockets were Iranian-made Arash models, which are 122mm artillery rockets and heavier than those seen in similar attacks, the sources said.
In mid-February, Saraya Awliyaa al-Dam (Guardians of Blood Brigades) claimed it had fired more than a dozen rockets at an international coalition military compound in Erbil airport in Iraq's Kurdish region.
A foreign contractor was killed, and eight other contractors and a US soldier were wounded in the volley of 107mm rockets launched from a site a few kilometres west of the city.
A number of rockets also hit the outskirts of Erbil, injuring a number of civilians.
The name of Saraya Awliyaa al-Dam first appeared in Iraqi media last summer, when it claimed responsibility for two attacks on the Taji base, north of Baghdad, where US forces were stationed.
On March 4, Saraya Awliyaa al-Dam on Telegram praised the "mujahideen" for carrying out the attack on Ain al-Asad base.
On Sunday (March 7), US Secretary of Defense Lloyd Austin said the United States will "do what's necessary" to defend itself when asked about the ongoing rocket attacks in Iraq.
"We'll strike if that's what we think we need to do at a time and place of our own choosing," he added.
Probe implicates PMF
On March 3, Erbil's counter-terror service said its investigation found members of the Popular Mobilisation Forces (PMF) were involved in the Erbil attack, AFP reported.
The PMF includes hardline pro-Iran factions accused by both US and Iraqi officials of conducting previous rocket attacks on Western interests.
Erbil's counter-terror service published a "confession" by a man it said was one of four people involved in the attack and who implicated the PMF.
Investigations into the Erbil attack are under way on several fronts, according to Jabbar al-Yawar, secretary-general of Iraq's Ministry for Peshmerga Affairs.
Two committees -- from the Kurdish regional government and the federal government -- are currently collecting information, evidence and clues, he said.
Al-Yawar said the regional government took preventive measures following the attack, adding to the number of security forces deployed on the outskirts of Erbil and launching security and intelligence operations to search for sleeper cells.
A similar attack targeted al-Balad air base north of Baghdad on February 20, injuring a foreign contractor who worked for Sallyport, a US company tasked with providing technical support for Iraqi F-16 fighter jets.
Less than 48 hours later, a number of rockets fell on the Green Zone in Baghdad, targeting the US embassy compound, which damaged civilian vehicles.
Analysts say hardline factions want to ramp up pressure on Prime Minister Mustafa Kadhemi following his pledges to rein in rogue militias.
Kadhemi tweeted after Wednesday's attack on Ain al-Asad that "any party that thinks it is above the state or can impose its agenda on Iraq and the future of its people is delusional".
IRGC supplies rockets
"Iran unquestionably bears the responsibility for the Erbil attack, as well as these recent attacks and similar ones that preceded them," said Thaer al-Bayati, secretary-general of the Salaheddine tribal council.
The IRGC's Quds Force provides its proxies with the rockets used in these attacks -- which have caused the loss of innocent lives and property damage -- and with the support and training needed to launch them, he said.
"Iran's militias, most notably Kataib Hizbullah and Asaib Ahl al-Haq, are the main perpetrators of the rocket attacks, and push to the forefront unknown or fictitious groups to cover up their activities and evade accountability," he said.
With these attacks, he added, the Iranian regime is sending the message that "it is determined to defy the international community and continue to threaten the stability of Iraq and regional countries".
In response, he noted, the United States' February 25 strike on the bases of Iran-affiliated militias near the Iraqi border in Syria made it clear that the United States is still present and can respond to Iran's threats.
On February 26, Pentagon spokesman John Kirby said the airstrike was conducted against the infrastructure used by Iran-backed militant groups.
The structures were in the Syrian border town of Albu Kamal, near a terrorist entry-control point close to the Iraq border, Kirby said, adding that the location is known to facilitate activity by Iran-allied militia groups.
In statements to the press after the Ain al-Assad attack, Kirby said the Iraqis would investigate the attack, and that the United States would not shy away from retaliating if that is needed.
"Nobody wants to see this situation escalate," he said.
Referring to Friday's US bombing, he added: "I said back then that we hope it will have a deterrent effect. We still do."