The United States said Monday (February 22) it would hold Iran to account for its Iraqi allies after rocket fire hit the US embassy in Baghdad once again, but insisted it would not be drawn into an escalation.
State Department spokesman Ned Price said the United States was "outraged" by recent attacks in Iraq and said, "We will hold Iran responsible for the actions of its proxies that attack Americans."
"What we will not do is lash out and risk an escalation that plays into the hands of Iran and contributes to their attempts to further destabilise Iraq," Price said.
A volley of rockets on Monday targeted the high-security zone in the Iraqi capital, where US and foreign embassies are based, security sources said.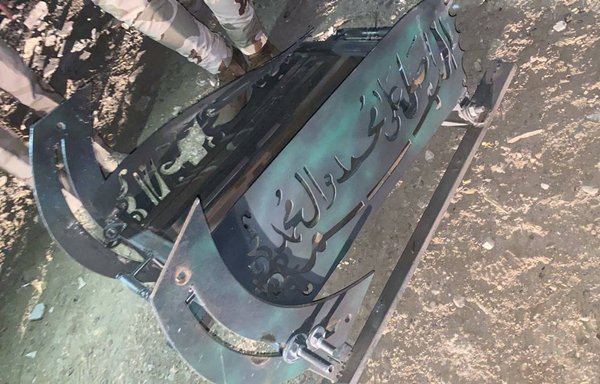 Iraq's Security Media Cell said two missiles had fallen on the Green Zone, while a third crashed into the adjacent neighbourhood of al-Harithiya, damaging several cars parked there.
A security source within the Green Zone said the C-RAM anti-rocket defence system deployed at the US embassy had not fired because the rockets were not projected to land within the diplomatic compound.
Units from the Baghdad Operations Command found the launchers in Baghdad's al-Salam neighbourhood, to the east of Baghdad International Airport, the Security Media Cell said.
The attack is the third in a week to target Western diplomatic, military or commercial installations across Iraq after months of relative calm.
The international coalition, deployed in Iraq since 2014 to help Iraqi forces fight the "Islamic State of Iraq and Syria" (ISIS) also operates a base near the US embassy.
"The coalition reports no damages or injuries," coalition spokesman Wayne Marotto said in a post on Twitter.
There was no immediate claim of responsibility for the attack.
'Smokescreen' groups
The attack comes a week after more than a dozen rockets targeted a military complex at the Erbil airport in northern Iraq where international coalition troops are based.
Two people were killed, including one foreign contractor based at the airport, who died immediately, and a civilian, who succumbed to his wounds on Monday.
On Saturday, another wave of rockets hit al-Balad airbase north of Baghdad, wounding at least one local contractor for Sallyport, the US company that maintains Iraqi F-16 fighter jets kept at the base.
The attacks are usually claimed by shadowy groups that both Iraqi and US officials say are "smokescreens" for hardline pro-Iran factions inside Iraq.
Iran's Islamic Revolutionary Guard Corps (IRGC) has been producing primitive rockets that resemble Katyushas and distributing them to regional proxies.
These missiles -- based on Chinese and North Korean missile technology -- are not very accurate, so the focus has been on quantity over quality, with volleys of rockets fired at one target, a retired Iranian naval analyst said.