NATO defence ministers on Thursday (February 18) agreed to expand a training mission in Iraq from 500 to "around 4,000" personnel.
The training mission expansion is designed "to support the Iraqi forces as they fight terrorism and ensure that the 'Islamic State of Iraq and Syria' (ISIS) does not return", NATO Secretary General Jens Stoltenberg said.
"The size of our mission will increase from 500 personnel to around 4,000," he said, noting that the increases would be "incremental".
"Training activities will now include more Iraqi security institutions, and areas beyond Baghdad," he said.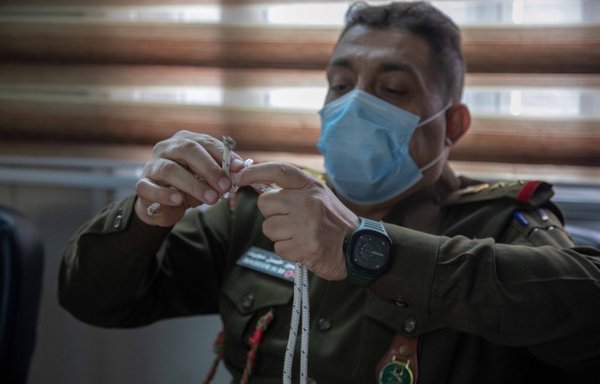 The mission is being carried out "at the request of the Iraqi government", he said, "with full respect for Iraq's sovereignty and territorial integrity".
"We see the importance of NATO allies providing training and capacity-building for the Iraqi security forces, because that's the best way we can prevent ISIS from returning."
ISIS once controlled a territory as big as the UK and roughly eight million people, he said. "They have lost that control. But, ISIS is still there. ISIS still operates in Iraq. And we need to make sure that they are not able to return."
NATO has had a small non-combat mission in the country since 2018 to train and advise Iraqi forces, and announced plans to expand the mission last year.
That move was put on hold by the coronavirus pandemic and worries about instability, but is now being pushed through with strong backing from Iraqi Prime Minister Mustafa Kadhemi.
An additional force, made up of international coalition members, is based mainly in the northern city of Erbil in Iraq's Kurdish region.
The expanded NATO mission is expected to take over some of the training currently being conducted by the international coalition.