The Islamic Revolutionary Guard Corps (IRGC) has established a number of private security companies in Syria which provide a façade for the activities of its affiliated militias across the country.
Private protection and security companies in Syria are licensed through the Ministry of Interior under Legislative Decree No. 55 of 2013, issued by Syrian President Bashar al-Assad.
The decree provides a mechanism and cover through which foreign powers such as Russia and Iran can legally establish an armed presence in Syria.
Typically managed by former Syrian regime army and intelligence services officers -- the decree stipulates that the company owner must be Syrian -- a number of these companies are funded and directed by Russia or Iran.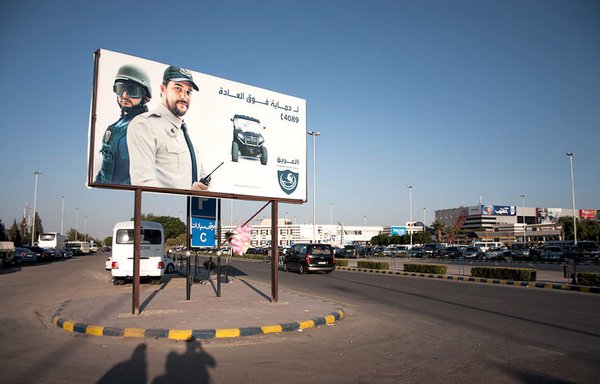 Most Iran-affiliated private security companies operate in the areas of Deir Ezzor, Aleppo and Damascus.
As IRGC-backed militias face mounting pressure in the region -- particularly in Deir Ezzor -- some are merging with the security companies. This gives them a veneer of legitimacy, and enables them to carry on their prior activities.
Iran has established a number of private security companies in Syria in order to expand its presence and militia activities, said Deir Ezzor activist Ammar Saleh.
The IRGC has reclassified some militias as private security companies, he said, especially those whose affiliation with Iran has become public knowledge, or at least can no longer be concealed, due to the nature of their operations.
The IRGC-affiliated security companies are known to have links with the Syrian Military Intelligence Division, he said, which indicates there is direct co-ordination between the Syrian regime and the IRGC.
According to Saleh, IRGC-backed companies provide security escorts to Iranian, Iraqi and Lebanese pilgrims visiting religious sites in Deir Ezzor and Damascus, and protect routes through which oil is transported.
With an increase in the scope of these companies' activities, the IRGC and Russia are increasing the number of their personnel, he said. In many cases, these companies are stepping into the shoes of the militias.
Known IRGC-affiliated companies
Among the Syrian security companies affiliated with the IRGC is Al-Qalaa (Castle) Security and Protection (CSP), co-founded in 2017 by Ahmed Ali Taher and Osama Hassan Ramadan, said Albu Kamal media activist Ayham al-Ali.
CSP is managed by the IRGC and al-Assad's brother, Maher. All its members are Syrian, and managers are former Syrian army and police officers, al-Ali said.
CSP headquarters and offices are located in the vicinity of Damascus and the Deir Ezzor border town of Albu Kamal, he said.
Its activities are primarily providing security to Iraqi and Iranian pilgrim convoys that enter Syria through the Albu Kamal border crossing with Iraq.
Another IRGC-affiliated security company is Al-Fajr Security, founded in 2018 by Lawrence Mazhar Halawa and Khaled Abaza, al-Ali said.
It is active on the Damascus-Iraq road that passes through Deir Ezzor province.
Like CSP, Al-Fajr's areas of activity are decided upon in co-ordination between the IRGC and Syria's Military Intelligence Division, he said.
The company operates in Deir Ezzor, protecting IRGC-controlled oil installations and securing roads leading to them, he said.
Yet another company of this kind is Al-Areen Security and Protection, established in 2017 and owned by Osama and Amer al-Malki, al-Ali added.
There also are a number of smaller companies affiliated with the IRGC, he said, including the Timsah (Crocodile) Company owned by Firas Niazi, who is one of the IRGC's closest associates in Homs.
Timsah has recently become active in Homs and Deir Ezzor.