Continued attacks carried out by Iran-backed militias against international coalition bases and foreign diplomatic missions in Iraq could backfire badly for the Iranian regime, since France -- a staunch supporter of Iraq -- holds the key for Iran and its proxies to operate in Europe, experts say.
For years, France has invested heavily on helping Iraq overcome the challenges it is facing and supporting its security, development and service sectors.
By attacking diplomatic and international coalition interests in Iraq -- and undermining French efforts there -- Iran-backed militias are pushing France away from Iran, which will in turn jeopardise the regime's and Lebanese Hizbullah's ability to operate in Europe.
Foreign military and diplomatic sites have been targeted by dozens of rockets and roadside bomb attacks since late 2019, including the December 20, 2020 attack on the US embassy in Baghdad.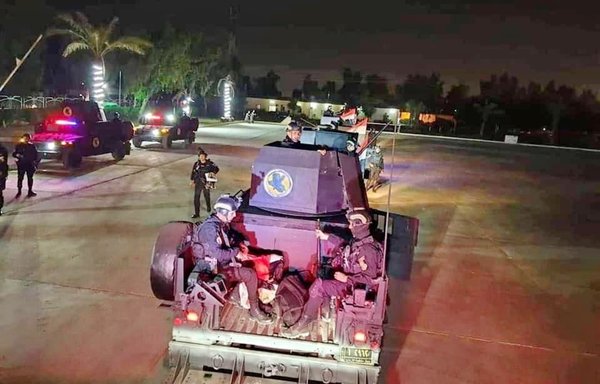 France: key to Iran's access to Europe
"Brussels currently grants significant operational rights within the EU to Hizbullah, the terror group with a dominant position in Lebanese politics," according to an August 13 analysis published by the Atlantic Council.
"The EU's policy is in large part a reflection of French preferences," the report said. "If it chose to, Paris could likely lead a change to it overnight."
That makes sense, as France is bound more closely to Lebanon -- its former protectorate -- than is any other European power.
The tide has been turning on Lebanese Hizbullah in recent years, with an increasing number of countries, including Britain and Germany, designating it as a terror group amid a growing acknowledgement that its political and military wings are one and the same.
Yet "France has long tipped EU policy in favour of open access to all parties in Lebanon, including Hizbullah, which retains seats in both the parliament and cabinet", the report said.
This has served France's interests as it enables "uninterrupted channels to all parts of Lebanese governance", it added.
But the cost for this access has been high, and is in danger of becoming higher. Faced with attacks from Iran's proxies in Iraq, France may pivot away from this position altogether, experts say.
This would further isolate Hizbullah and Iran, which have been the target of a US campaign of sanctions.
In the same vein, after the August 4 blast at the Beirut port, French president Emmanuel Macron warned Iran against any interference in Lebanon.
Supporting Iraqi sovereignty
Iraqi political analyst Ghanem al-Abed said the attacks carried out by Iran's proxies, including rocket attacks on the US embassy and diplomatic headquarters, are of serious international concern.
They pose a "major threat" to the stability of Iraq and the region, he said, noting that France's position on these attacks is clear to observers and analysts.
"France has on more than one occasion condemned the targeting of diplomatic missions and conveyed firm messages that it is against any infringement on Iraq's sovereignty," he said.
For example, French President Emmanuel Macron made his first official visit to Iraq in September, and has said "the fight for Iraq's sovereignty is essential".
A month earlier French Armed Forces Minister Florence Parly held talks in Baghdad, pledging continued support for Iraq's fight against the "Islamic State of Iraq and Syria" (ISIS).
Ali al-Shukry, head of the advisory board in the Iraqi Presidency Office, said after Macron's visit that France will "support all official efforts to strengthen Iraqi sovereignty and will deal with Iraq as a fully sovereign country".
"The attacks carried out by the militias, led by Kataib Hizbullah, harm Iraq's global reputation and standing, and they are an attempt to drown it in political and economic consequences and international isolation," al-Abed said.
"This is what Iran wants," he added, pointing out that the Islamic Republic has pursued a policy "of weakening states and interfering in their affairs to impose its hegemony on them".
Today, France and Iraq's international allies stand with it and its government in resisting the expansion and malign influence of Iran's militias, he said.
At this critical moment, the Iraqi government must "harness this momentum and international support, and work to establish the state's prestige and use the force of law to rein in all the sectarian [militias]".
Iraqi response to militants
"The government responded forcefully to the recent bombardment of the Green Zone," said Sheikh Muzahim al-Huweit, a spokesman for the Arab tribes in Ninawa, referring to a December 20 attack on the US embassy in Baghdad.
Iraqi forces launched a hunt for the assailants following the attack, arresting a number of members of the Iran-backed militia Asaib Ahl al-Haq.
The government's unequivocal response is "a clear indication that its patience has run out, with regard to the irresponsible actions of the Iran-backed militias", said al-Huweit.
After the arrests, Prime Minister Mustafa Kadhemi made it clear that his government was ready to rein in the militias, which had attempted to deploy in the streets and threaten to disrupt national security.
The government's measures aimed at curbing the activities of the Iranian militias are now "in the implementation phase", he said.
Iraq has received "messages of affirmation and support from France" and other countries "in embarking on any action that strengthens its national sovereignty and leads it to safety and prosperity", al-Huweit said.
French and international support aims to strengthen Iraq's steadfastness in the face of Iran-backed militias, which harm the Iraqi state, he said.