Nearly three months after the UN arms embargo ended on Iran's ability to purchase weapons on the international market, it has become readily apparent why Russia and China supported Tehran's position on the matter at the UN.
The UN, with the United States objecting, in August voted against extending the decade-long embargo ahead of its October 18 expiration date, under the terms of the international agreement on Iran's nuclear programme and UN Security Council Resolution 2231.
The US unilaterally extended the embargo, urging other nations to do the same and warning that with greater access to arms, Iran will supply more dangerous and destabilising weapons to its proxies throughout the region and be more empowered to repress its own people.
Most notably, Russia and China, who are permanent members of the UN Security Council, opposed the extension of the embargo.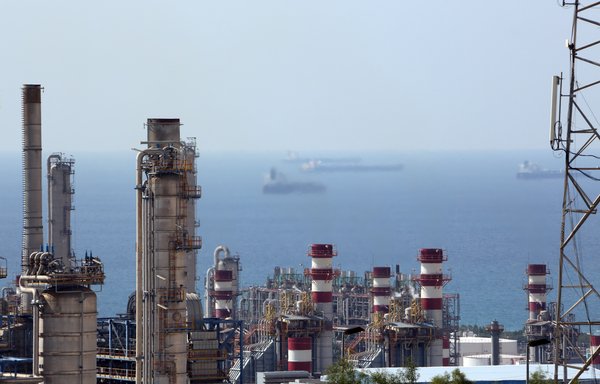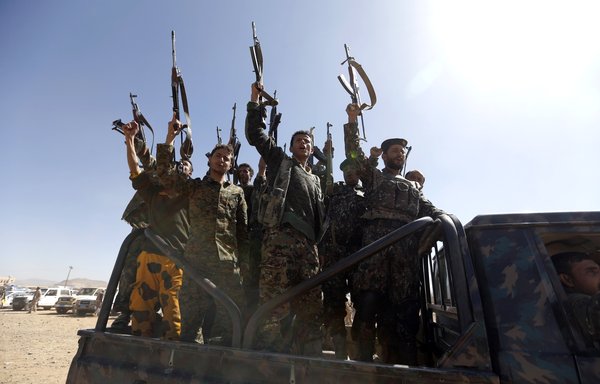 Iran's military, notably through the Islamic Revolutionary Guard Corps (IRGC), has been taking advantage of its new access to arms.
On December 18, Iranian Defence Minister Brig. Gen. Amir Hatami told the Majles (parliament) that the military had inked a number of arms deals with various unnamed countries.
China, Big Brother
In return for its support for Iran's bid in the UN, Beijing gets access to much-needed energy sources, and gives the Chinese regime key leverage in a strategically important region.
For instance, in November 2020, China began drilling in a massive Iranian gas field despite major economic and political risks.
By commencing the drilling, and entering into other long-term trade and economic agreements with Iran in the framework of a 25-year agreement between the two countries, the Chinese regime is gambling with its future, observers say, as this leaves it vulnerable to further US sanctions.
Many say the agreement which was quietly signed last summer amid a deluge of criticism in Iran, will have a negative impact on the region and beyond.
With this deal, a weakened, globally isolated and cornered Iranian regime -- teetering on the brink of economic collapse -- will be at the mercy of an emboldened and assertive Chinese regime.
One of Beijing's main strategies for coercion is debt.
It offers massive loans to and gets into burdensome contracts with vulnerable countries around the world ostensibly to help build their economy, but when these countries inevitably cannot pay the loan back, or become unable to fulfill contract obligations, Beijing demands painful concessions.
Such concessions have included either diplomatic support for Chinese interests or wholesale appropriation of a country's natural resources.
Russia's arms sales, Syria gains
For Russia, supporting Iran's military buildup helps it secure gains the two countries have made in Syria, where both regimes have propped up Syrian president Bashar al-Assad at a deadly cost of human life.
For years, Iran and Russia have pumped fighters and money into the Syrian conflict as part of their drive to increase their geopolitical influence.
Many of those fighters include Russian mercenaries, including members of the Wagner Group and Vega, who do the bidding of Russian President Vladimir Putin under a cover of plausible deniability.
Most recently, Russian air strikes in and around the northwestern Syria province of Idlib have caused devastation on a massive scale, wiping out agricultural production and commerce and depriving children of an education.
Deliberate bombing of civilian targets, including hospitals, by Russian warplanes has killed at least 6,500 civilians and displaced nearly a million, and Russian incursions in eastern Syria are disrupting efforts to battle the "Islamic State of Iraq and Syria" (ISIS).
Russian air strikes have caused waves of displacement, with some Syrians speculating that the Russian regime seeks to effect demographic change in the region by ensuring they do not return.
The Kremlin's decision to side with Tehran on the expiration of the arms embargo is also based money, with many saying Russia is risking economic ruin with its continuing alliance with Iran.
Moscow does not oppose other sanctions on Iran, said Iran-based economist Ahmad Tavakolabadi. The sole exception is the arms embargo, because it does not want to lose a significant buyer of its outdated weapons.
Fuelling proxy wars
Access to the international market is empowering the Iranian regime to fuel more dangerous and destabilising proxy wars in the Middle East and beyond.
In Syria, Iranian support for the Syrian regime has led to the well-documented abuse of Syrian people, which has included chemical attacks on civilians and torture in its prisons.
The Syrian Observatory for Human Rights estimates that at least 100,000 people have died from torture or as a result of horrific conditions in regime prisons, with half a million people passing through Syrian jails since 2011.
To hold the Syrian regime accountable for these crimes and others, and to stymie foreign meddling, the US government passed the Caesar Syrian Civilian Protection Act of 2019, which came into effect in June 2020.
The legislation was named after a former Syrian military photographer known by the pseudonym "Caesar", who fled Syria in 2013 with 55,000 images of brutality in Syrian prisons and testified before the US Congress.
In Yemen, Iranian weapons are fueling a crisis in that country, which is on the brink of economic and political collapse.
The crisis in Yemen, instigated by the Iran-backed Houthis (Ansarallah), has led to more than 17,500 civilians killed and injured since 2015, according to the Yemen Data Project. More than 20 million people are experiencing food insecurity and 10 million are at risk of famine, Human Rights Watch reported.
Most of the weapons the Houthis have been using in the war were not seen in Yemen before the militia's coup of September 2014, and the IRGC has been using Yemen's 2,500-kilometre coastline, Yemeni islands and dhows to smuggle weapons to the militia.
In Iraq, Iran-backed militias continue to cause instability in the country and attack diplomatic posts, including the December 20 rocket attack against the US embassy in Baghdad.
In Lebanon, Iranian weapons have long been used Hizbullah, which many Lebanese say is at the root of the country's problems.