DUSHANBE -- Tajik diplomats and officials have been working to repatriate about 800 family members of "Islamic State of Iraq and Syria" (ISIS) foreign fighters from two Kurdish-controlled camps in al-Hasakeh province, Syria.
An estimated 800 Tajiks reside in the sprawling desert camps of al-Hol and Roj, most of them women and children, according to Dushanbe.
Their repatriation is being co-ordinated by the Tajik embassy in Kuwait, a Tajik Foreign Ministry spokesperson said.
In early December, Tajik Ambassador to Kuwait Zubaidullo Zubaidzoda traveled to Damascus for talks with officials from the Syrian regime and the Syrian Arab Red Crescent, which operates in both camps, the ministry said.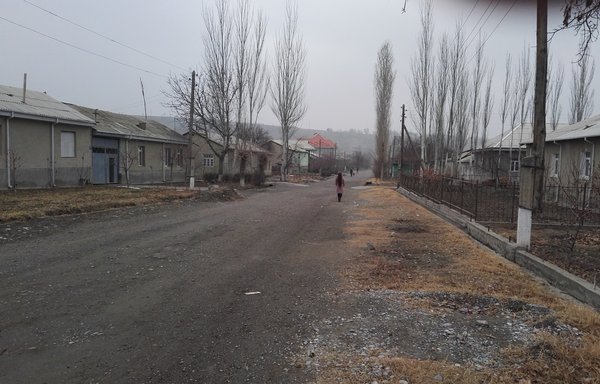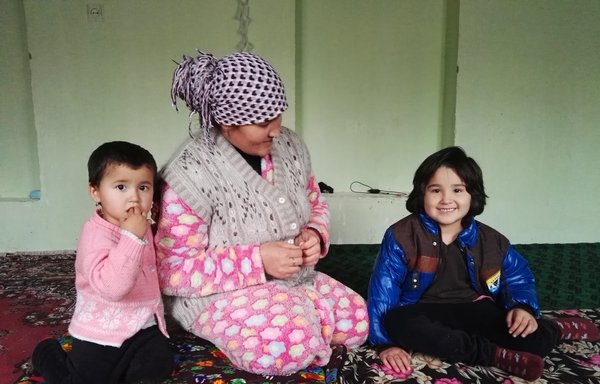 The camps are overseen by the Kurdish autonomous administration.
Backed by the international coalition, the Syrian Democratic Forces (SDF) -- the administration's military arm -- ousted ISIS from its last Syria stronghold in March 2019.
"We visited two camps, al-Hol and Roj, and held direct talks with representatives of the Kurdish forces," Zubaidzoda said in an online chat with Caravanserai.
"After extended talks, we were able to draw up a list of more than 200 Tajik citizens who are willing to return... with their children," he said.
'Humanitarian crisis'
Around 600 Tajik women and children reside in al-Hol alone, according to the Tajik Interior Ministry (MVD), with an estimated 200 Tajiks in other camps.
Conditions in al-Hol camp could be described as verging on a humanitarian crisis, Zubaidzoda said. Residents complain about insufficient food, water and medicine and a high rate of child mortality.
"When it rains, there are puddles and mud everywhere, with unsanitary conditions all around," he said. "We will make every effort to get our citizens out of this disaster. We are confident that we will be able to."
Before the delegation's trip to Syria, the MVD had specific information only about the situation in al-Hol, a ministry source said, adding that now "the situation in other camps also is becoming clear".
"The number of Tajik women and children in Syrian camps has not been established yet," said Mumin Ahmadi, a Tajik reporter for Radio Free Europe/Radio Liberty who has published numerous articles on this topic.
Tajik authorities have information only about the camps controlled by the Kurds, he said, noting that they do not know whether Tajiks are among the populations of Idlib province displacement camps near the border with Turkey. Nor do they have information on the presence of Tajiks in Afrin, an area in Aleppo province controlled by Turkish troops and the Syrian Free Army.
Idlib, which remains outside the control of the Syrian regime, is dominated by the extremist alliance Tahrir al-Sham and other opposition groups. Syrian regime and Russian forces have been conducting a military campaign there.
Hardliners seek to stay
While some of the women in Syrian camps where repatriation efforts have begun want to go back to their homelands, hardline ISIS sympathisers who refuse to accept the group's demise do not seek to return.
Some of these women have formed self-appointed vigilante groups, known as hesba ("religious police"), through which they have pressured other women in the camps to remain loyal to ISIS and adhere to its extremist ideology.
Women attempting to break ranks with the hardliners have been attacked by the vigilantes -- killed, in some cases -- and their tents have been set on fire.
The split between women who continue to support ISIS and those who do not also involves the Tajik women in al-Hol and Roj, Ahmadi said, with arguments constantly erupting between the two groups.
"Some Tajik women... are saying they are Tunisian, while Uzbek women are passing themselves off as Uighurs," Ahmadi said of the hardline women.
"I have personally spoken to dozens of Tajik women who think the destruction of ISIS is temporary," he said.
"Maybe this has to do with ISIS still being active in Idlib," he added. "A lot of them are counting on being able to run away and join their allies in Idlib."
State's obligation to citizens
Politicians, diplomats, analysts and religious leaders in Central Asian states insist on the repatriation of their countries' citizens, with Uzbekistan, Kazakhstan, Kyrgyzstan and Tajikistan each tackling the issue.
The repatriation process slowed down amid the novel coronavirus (COVID-19) pandemic, but as the situation has stabilised, all states in the region have begun to resume their actions.
"Islam calls on its followers to practice goodness and mercy, sympathy and compassion," said Azizullo Salomov, imam-khatib of the Nuri Islom mosque in Khujand, reflecting on the repatriation of those in the Syrian camps.
Among those who travelled to Syria, "there are many who have been deceived and many who lost their way, and have repented," he said. "Forgiveness and kindness are stressed in the Qur'an and the hadiths of the Prophet Mohammed."
The Tajik constitution sets out the state's obligations to citizens, said Rustam Azizi, deputy director of the Centre for Islamic Studies under the President of Tajikistan.
Above all, they are Tajik citizens, he said, referring to the repatriation efforts, "and in this case the state is fulfilling its obligations. Whether they have committed a crime is another matter".
Repatriation from Afghanistan
In addition to their recent efforts in Syria, Tajik authorities have worked to repatriate women and children from Afghanistan.
In 2019, Okila Urokova, Nodira Usmonova and Shafoathon Khomidova and their children were still eking out a pitiful existence in northern Afghanistan.
They had followed their husbands to the war-torn country after the men succumbed to the influence of extremists and joined Afghan insurgent groups.
Afghan security forces captured their husbands, who were later imprisoned, and the women were reduced to living on handouts from local residents, who were struggling themselves.
Tajik authorities helped by paying for the women's parents to travel to Afghanistan and bring them and their children home.
Urokova and Khomidova returned to Tajikistan in January 2019, while Usmonova returned in June 2019.
Their husbands are still in prison. The women and children, now safely back in Tajikistan, still recall the nightmarish years of wandering through foreign countries and braving poverty, hunger and exploding bombs and shells.