The Iraqi government has received thousands of applications from residents of the Yazidi-majority city of Sinjar who are hoping to join the local police force, a Yazidi official said Thursday (December 17th).
The federal government has begun registering more than 6,000 applications it has received from Sinjar residents, said Khairi Bouzani, the Kurdish regional government official in charge of Yazidi affairs.
There are plans to hire 100 Yazidi policewomen, he told Diyaruna, including those who survived the violence of the "Islamic State of Iraq and Syria" (ISIS).
These women will play an active role in securing their areas, after they receive training for the task, and will demonstrate their ability to bring stability, he said.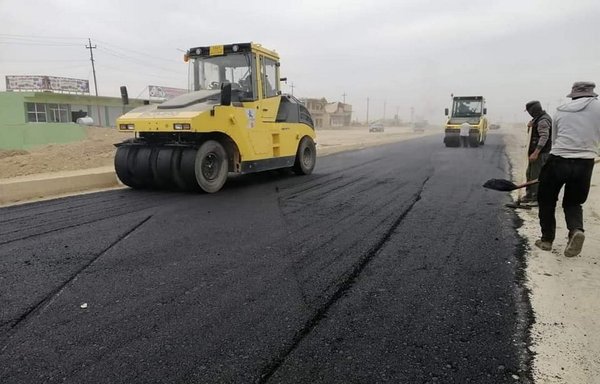 Those who join the police force will undergo physical and military training.
After this, they will be deployed in the Sinjar city centre and in the area's villages and residential complexes, to defend these areas against terrorist threats in co-operation with the other security forces, Bouzani said.
This move comes in implementation of a government plan that was announced after an October 9th agreement to normalise the situation. It was signed in Erbil between the federal government and the Kurdish regional government, he said.
The two sides pledged to drive out armed groups, notably the Kurdistan Workers' Party (PKK), from the city, to open the door for local residents to join the police, and to work to bring back Yazidi internally displaced persons (IDPs).
The implementation of the agreement still faces obstacles from armed groups, which have been trying to delay their exit from the city and limit their withdrawal to removing their flags and slogans from buildings, Bouzani said.
"But we hope that the presence of these irregular forces will soon come to an end," he added.
The pace of return of Yazidi IDPs to Sinjar is somewhat slow, he said, but it has been steady, with between 30 and 150 families returning to their old homes each day, on average.
Around 300,000 Yazidis remain in displacement camps in the Kurdish region.
In Sinjar and the surrounding area, which includes the town of Sanouni to the north, life is gradually returning to normal, he said, with the restoration of public services and increasing numbers of shoppers in the markets.