On the third anniversary of its defeat, the "Islamic State of Iraq and Syria" (ISIS) no longer poses a serious threat to Iraq, a military official told Diyaruna Thursday (December 10th).
While ISIS is weak and constricted, with no power to dominate on the ground, its remnants continue to carry out sporadic attacks, said Maj. Gen. Tahseen al-Khafaji, spokesman for the Joint Operations Command.
However, the Iraqi army is currently implementing a new strategy against those remnants, which involves "provoking them to exit their hiding places and then striking them in surprise attacks", he said.
"We carry out intensive ground attacks in co-operation with international coalition aircraft on the enemy's most secret hideouts," he said.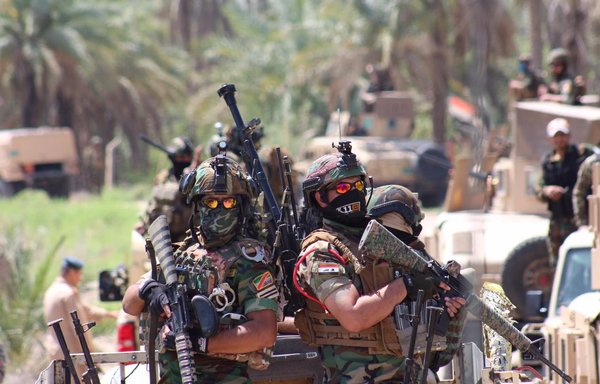 "We monitor these hideouts and collect intelligence data, then target them with airstrikes followed by searches of the targeted sites," he added.
In the most recent operation, at least 10 militants were killed earlier this week in an airstrike on rest-houses in Kirkuk and Salaheddine provinces, al-Khafaji said.
Among the dead were commanders and leaders of detachments responsible for recent terror attacks, he said, noting that they were planning to carry out additional attacks.
"Our plan aims to strip [ISIS] of all manpower and weaponry," he said, adding that military intelligence units are tracking down the group's cells and networks that provide information and logistical support to ISIS remnants.
He pointed out that Iraq's intelligence service a few days ago arrested a female ISIS terrorist in Salaheddine, while daily arrests of terrorists in Mosul, Diyala and Anbar continue to take place.
The service on Wednesday also arrested three terrorists, two in the area of al-Shura south of Mosul and one in Baghdad.
Wasan Ali, a resident of Baghdad's al-Iskan neighbourhood, said she is proud of the security forces' efforts to eliminate ISIS remnants.
"The victory over [ISIS] was a historic event that we will not forget. It will be remembered for generations to come," she told Diyaruna.
"It marked the end of a dark era in which we suffered greatly, but emerged from stronger," she said.