Iran-aligned militias behind recent attacks in Baghdad risk confrontation with the Iraqi forces, military experts said, and cannot expect that in its weakened state the Iranian regime will intervene to help them.
Neither can they count on receiving help from Lebanese Hizbullah, they said, as the militia is under severe pressure on the domestic and international fronts.
Challenging the rule of law and exposing Iraqis to harm will not pass without consequences, they added, and a confrontation with Iraqi forces would hasten the demise of the militias, particularly those aligned with Kataib Hizbullah.
Kataib Hizbullah front group Ashab al-Kahaf claimed a November 17th attack in Baghdad, in which a volley of rockets killed one girl and wounded five civilians.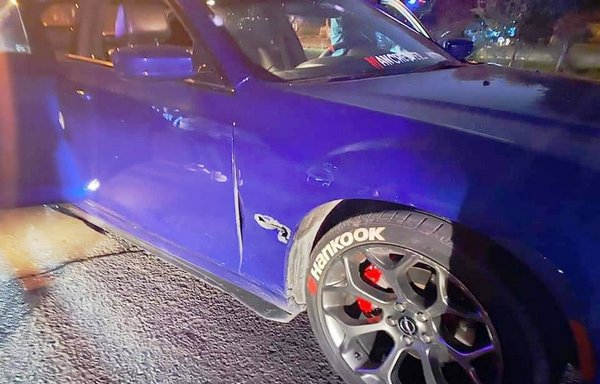 Groups Iraqi and US officials have described as "smokescreens" for hardline Iran-aligned factions in Iraq also have claimed recent attacks on foreign diplomatic missions.
"While the Iraqi government continues to achieve gains of sovereignty, and despite our forces' improved level of professionalism and skill... some outlaw forces are keen to fight stability to serve their own interests and narrow goals, which have nothing to do with national interest," the Iraqi army said.
'Dragging Iraq down dangerous path'
Kataib Hizbullah, acting through its various front groups, is "dragging itself and the country down a dangerous path", said Iraqi security expert Majid al-Qaisi, a retired military officer.
Any clash between Iraqi forces and the militias will "inevitably result in the latter's defeat", he told Diyaruna, as they will not be able to stand up to the Iraqi army, police, intelligence and Counter-Terrorism Service (CTS).
Iraqi forces are highly trained and have deep combat experience gained from the war against the "Islamic State of Iraq and Syria" (ISIS), he said, and it stands to reason that armed militias will not prevail in an encounter with them.
When it comes to dealing with the militias, the government is implementing a long-term strategy, he noted, and does not seek to spark a large-scale confrontation for a host of reasons.
These include a potential destabilising of national security amid the current economic crisis, coronavirus pandemic and ongoing threat posed by ISIS.
But the militias should not "test Iraqi forces' patience and must understand they are facing a state with institutions that will not bend to their threats to national security by launching missile attacks on diplomatic missions", he said.
Iraqi forces also will not allow Iran-backed militias to harm the country's national interests and its standing with the international community, he said.
Iraqis turn against militias
Military expert Ayad al-Tufan told Diyaruna the Iraqi public is well aware of the true nature of Kataib Hizbullah and other militias associated with the IRGC.
"People are fully convinced that these armed groups are working to further Iran's interests and implement its agenda," he said.
This would "tear Iraq apart and spread chaos", he said, by harming Iraq's sovereignty and its international standing and opening the door for Iran to exploit Iraq's natural resources for its own gain.
Any effort to block Iran-aligned factions, and Kataib Hizbullah in particular, would have widespread support from the Iraqi public, al-Tufan said.
These militias need to be forcefully confronted, he said, in order to put an end to the missile attacks that have killed Iraqis and tarnished the image of Iraq.