There has been a spate of mafia-like attacks on Baghdad shops that sell alcoholic beverages in recent weeks, with at least six targeted in the central neighbourhoods of the capital city.
The most violent incident occurred October 31st, when liquor stores in the Karrada neighbourhood were targeted with explosive devices, causing civilian casualties and material damage and sparking a fire.
The nearby Emirates Airlines office was among the businesses that suffered damage, according to an Iraqi army statement.
In late June, a senior operative of the Iran-aligned Kataib Hizbullah militia, Abu Ali al-Askari, condoned the targeting of liquor stores in a social media post.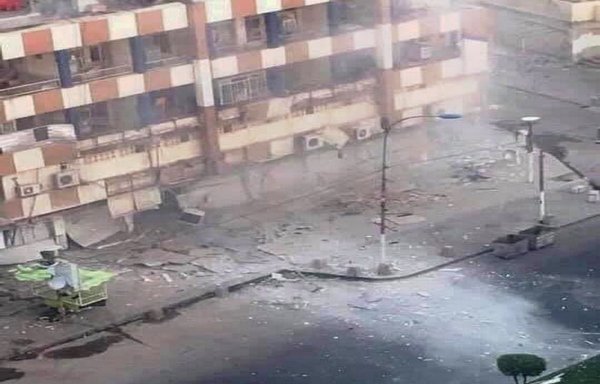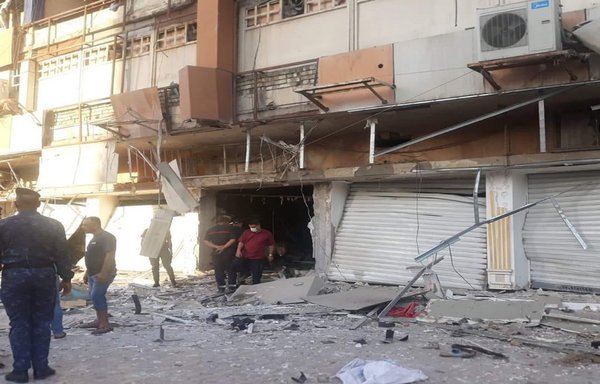 A group calling itself Ahl al-Qura (Village People) claimed responsibility for the most recent attacks in statements that were posted online.
Analysts note this group is just one of several similar factions affiliated with Kataib Hizbullah, among them Usbat al-Thaereen, Ashab al-Kahaf and Rubu Allah.
Collectively, these groups aim to sow chaos and weaken the security apparatus.
"The groups behind the liquor store attacks are the same ones that are tampering with Iraq's security by firing missiles at diplomatic missions in the Green Zone," journalist Ziad al-Sinjari told Diyaruna.
They are the ones assassinating activists taking part in the protests, attacking journalists and setting fire to the buildings of satellite channels, he said.
Money is the real goal
Al-Sinjari described the attacks as part of a campaign of hostility perpetrated by groups that aim to destabilise Iraqi society and threaten and weaken state institutions, noting that they are carried out with the goal of obtaining money.
"The attacks on liquor stores are not interpreted as extremist behaviour by the militias, stemming from the religious prohibition on consuming alcohol, but rather as shaking down shopkeepers for money," he said.
"Those who refuse to pay are threatened with their shops being bombed at any time," al-Sinjari added.
The militias control alcohol stores, some via agents or intermediaries, he said, as is the case with nightclubs, bars and casinos.
In August 2019, he noted, Iraqi forces arrested Haji Hamza al-Shemmari and charged him with running a huge network of illegal activities related to gambling, prostitution and drug trafficking.
Al-Shemmari had close ties with Iran-aligned militias such as Asaib Ahl al-Haq, and allegedly had been funneling money to them.
Most Baghdad liquor store owners have official licenses to operate, but unfortunately that does not protect them from being targeted.
The owner of a Baghdad liquor store, who asked to remain anonymous, told Diyaruna that he is forced to pay at least $500 per day in "protection money" to militiamen, while owners of larger stores are forced to pay even more.
"We are forced to pay this money in return for our lives," he said. "But that does not mean we are completely safe from the treachery of these militias."
'Extortion must be stopped'
After the recent wave of violence, the Ministry of Interior intensified its measures to protect liquor stores and nightclubs, deploying patrols and setting up guard posts in their vicinity.
According to security and political researcher Ghanem al-Abed, the militias will not stop defying the security authorities and the law.
They will keep trying to encroach on people's property, threaten their lives and interests, and disrupt any security effort against them, he told Diyaruna.
They must be confronted, he said, and their large-scale extortion -- which has targeted merchants, businessmen and investors in addition to liquor stores and bars -- must be stopped.
In addition to extortion, he said, these groups have been implicated in the smuggling of oil and other state-owned resources, as well as drug and weapons dealing and the manipulation of hard currency auctions.
Most of the revenues they reap go towards supporting the Iranian economy, which is suffering under heavy sanctions, as well as to proxies of Iran's Islamic Revolutionary Guard Corps (IRGC) in Syria, Lebanon and Yemen.
These illegal activities have burdened the Iraqi economy, al-Abed said, resulting in debt and weakened public services, as well as exacerbating poverty and unemployment.