Additional security forces have been deployed to protect al-Siniya oil refinery in northern Salaheddine after it was hit by mortar shells on Sunday (November 29th) that caused a fire, a security spokesman said.
The "Islamic State of Iraq and Syria" (ISIS) claimed responsibility for the attack.
"The crude oil refining facility in al-Siniya in Baiji district was hit on Sunday night by two mortar shells fired from an unknown location," Energy Police Directorate media officer Capt. Ali al-Maliki told Diyaruna.
"One of the shells did not explode, but the second landed on an oil pipeline network inside the refinery, causing it to catch fire," he said.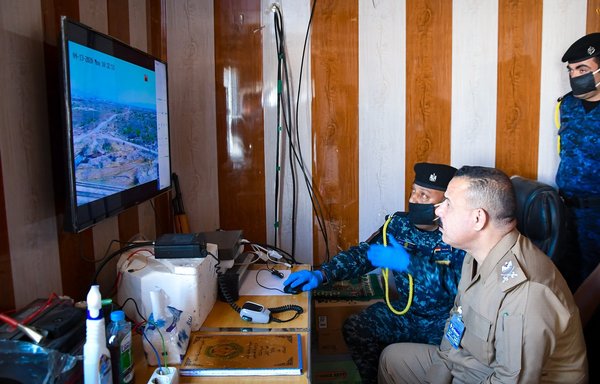 "The refinery's firefighting teams and Baiji civil defence teams rushed to the scene, and within a few hours, after shutting off the flow of fuel, managed to bring the fire under control," he said.
These efforts prevented the blaze from spreading to the oil tanks, he said, "thus preventing any serious damage".
"The refinery stopped operating for only a short period after the attack, and we were in contact with the technicians there today, who confirmed they have completed repairing the damage," al-Maliki said Tuesday.
'Confronting ISIS remnants with force'
An additional force from the North Oil Directorate Energy Police has been sent to augment security at the refinery on the orders of Energy Police director Maj. Gen. Ghanim al-Husseini.
Security also has been enhanced at the Baiji refinery, which is close to the refinery that was attacked, al-Maliki said.
Co-ordination has been tightened between the Energy Police, responsible for protecting the oil installations, and Iraqi army and Popular Mobilisation Forces (PMF) in charge of securing neighbouring areas, he said.
Most residents who were displaced from these areas during the ISIS era have not yet returned due to the ongoing threat, al-Maliki said.
Attacks that target national resources have become more common in recent months, he noted, as ISIS is unable to stand up to the Iraqi forces and confront them directly in its current, weakened state.
Iraqi forces are meanwhile confronting ISIS remnants with force in Salaheddine and other provinces, "and have been able to deal them a harsh blow", he said.
The Iraqi government reactivated al-Siniya refinery three years ago after repairing the damage caused by ISIS, which overran the area in 2014.
The refinery, which today operates at a capacity of 20,000 barrels per day, meets the local population's need for oil products, in addition to fuelling power stations.