Salaheddine's local government has asked the federal government to strengthen security in the province in the wake of a Saturday (November 21st) "Islamic State of Iraq and Syria" (ISIS) attack that left 10 people dead.
ISIS elements detonated an improvised explosive device (IED) overnight targeting a civilian car traveling between the villages of al-Mashak and al-Zawya in the Baiji area, Baiji district governor Saad Khazaal told Diyaruna on Monday.
Police, soldiers and members of the tribal mobilisation rushed to the scene, but ran into an ISIS ambush upon their arrival, Khazaal said.
They came under a barrage of gunfire that killed nine people; among them a police officer, named as Col. Ibrahim Mujil Ibrahim, and one civilian, he said.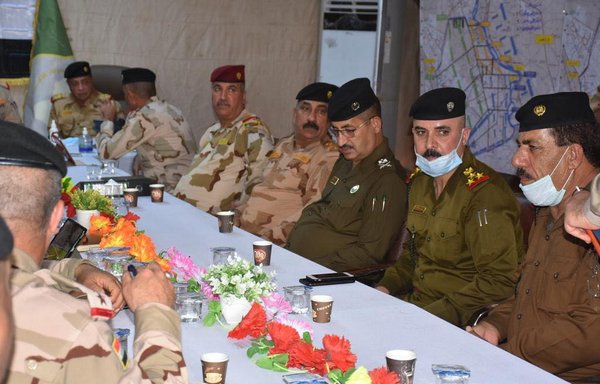 Five others were wounded in the attack.
The death toll rose to 10 on Sunday after one of the wounded died in hospital.
The attack occurred near the Makhoul mountains, where two weeks ago a massive military operation was conducted to clear the area of pockets of ISIS remnants.
Iraqi forces were able to comb many parts of the mountainous terrain during this operation with some success, killing or arresting a number of ISIS remnants, Khazaal said.
Prior to that, they carried out other successful operations, he said, noting that according to intelligence sources, only small numbers of ISIS elements remain.
But due to the rugged terrain, he said, ISIS remnants are still able to conceal themselves, often waiting until security pressure dies down before emerging to launching hit-and-run attacks targeting security forces or civilians.
Request for federal assistance
Following the latest attack, Salaheddine's local government asked the federal government to provide additional security personnel to be stationed at ground control and observation posts in the Makhoul mountains, Khazaal said.
It also has requested night-vision cameras and motion-detection devices to help detect the movements of militants, and has asked for increased air surveillance in the mountainous areas of the province.
Salaheddine declared three days of mourning for the victims of the attack, as hundreds of families on Sunday buried their dead amid an outpouring of grief and anger in the province.
Saturday's attack was the second largest of its kind this month, following a November 8th incident in which 11 members of the security forces and tribesmen were killed near al-Radwaniya, south-west of Baghdad.