Four children were among seven civilians killed on Wednesday (November 4th) in Syrian regime bombardments in the north-western province of Idlib, the Syrian Observatory for Human Rights said.
Shelling was concentrated on Idlib city and the towns of Ariha, Ihsim, Kafraya, Marayan, Balshoun, Balyoun, Shannan, al-Bara and Deir Sunbul, Idlib activist Musab Assaf told Diyaruna.
The deadliest salvoes hit Ariha, the Observatory said, adding that 20 civilians also were wounded across the Idlib region, which is largely controlled by the extremist alliance Tahrir al-Sham.
"The regime launched sustained artillery and rocket fire in the morning on several parts of Idlib, killing seven civilians, including four children," it said.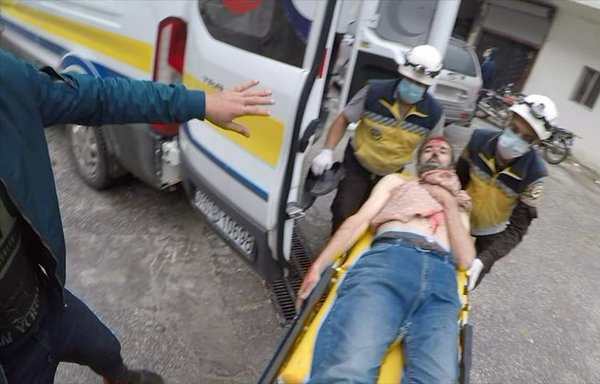 Starting in the early morning, the bombardment targeted numerous residential areas in the city of Idlib and its hinterland, Assaf told Diyaruna.
The children who were killed had been on their way to school, he said.
Also killed were two humanitarian workers, he said, as well as another civilian who was killed inside his home.
White Helmets teams transported about 20 civilians, including women and children, to medical centres for treatment, Assaf said.
Little sign of Russian deterrence
Without the direct support Russia is providing to the Syrian regime, it would not have been able to carry out its systematic military campaigns, Syrian journalist Muhammad al-Abdullah told Diyaruna.
Russian forces are directing the military operations carried out by the regime, he noted, which means any military action taken by the regime on the battlefronts must be approved and supported by the Russian military.
There has been little sign of Russian deterrence, he said, despite repeated incidents in which civilians have been killed and international condemnations of Russia for its military intervention in support of the Syrian regime.
He pointed to Russia's dishonesty about its actions, noting it had previously announced that military operations on the ground had ended, and that its forces would not engage in military operations, despite all evidence to the contrary.
Meanwhile, Idlib province is rife with lawlessness, he said.
Areas controlled by Tahrir al-Sham have become unsafe for civilians, as the extremist alliance has not intervened to prevent kidnappings, robberies and killings, and has conducted round-ups of its opponents, activists have said.
It has clashed with rival groups, restricted people's freedoms by reactivating its al-hesba ("religious police") apparatus, forced displaced residents out of camps and raised the price of fuel to generate revenue for its own coffers.
Fear of COVID-19 outbreak
Meanwhile, in Idlib's overcrowded displacement camps, displaced Syrians and humanitarian workers fear an outbreak of novel coronavirus (COVID-19), as cases continue to rise.
"In the north-west, confirmed cases have increased six-fold over the last month, with cases also rising in displacement camps and settlements," UN under-secretary-general for humanitarian affairs Mark Lowcock said last week.
The health authorities in north-west Syria have officially announced 5,075 cases of COVID-19 so far, including 42 deaths.
Of those, more than 860 cases have been recorded among healthcare staff and almost 330 people in the camps, figures showed last week.
At the Idlib health directorate, Dr. Yahya Nehmeh said residents had been asked to observe social distancing, though he admitted that was "near impossible" in the hundreds of informal settlements dotting the region.
Few in the camps wear masks. Many cannot afford to buy face coverings, or to change them regularly, let alone disinfectant hand gels.
For most, food, water, medicine and school supplies are far more important.
"The regime and Russian forces are responsible for displacing these people and for the disastrous conditions in which they now live," Nehmeh said.
At an informal settlement in Idlib's Qah, Mohammad al-Omar agreed that asking people to self-isolate in a tent city was not realistic.
"They tell us, 'Do not go out. Do not cause overcrowding'. But we live in tents barely half a metre apart," said the father of four, who was displaced by the conflict eight years ago.
"They give all of us who are older than five one mask as if that were enough. But it is not," he said.
Al-Omar, who works as the driver of a water truck, said he cannot stay inside the camp as he needs to earn money.
"If I stay put in my tent, how will I live? How will I eat?"