Iraqi army and tribal units in western Anbar province are executing a security plan to tighten the noose on "Islamic State of Iraq and Syria" (ISIS) remnants.
The Upper Euphrates tribal force, under orders from security authorities, has embarked on a new security plan with the Iraqi army, Col. Mousa al-Sanad al-Karbouli, who heads the force, told Diyaruna Tuesday (October 20th).
The plan involves large-scale deployment of tribal units in the desert in western Anbar, using pre-emptive action and a thorough combing of the largest swathes of land deep inside the desert to uncover and destroy ISIS hideouts, he said.
As part of the operations, the force will check local residents' and shepherds' personal information against an electronic database of names and identities of wanted ISIS elements, he added.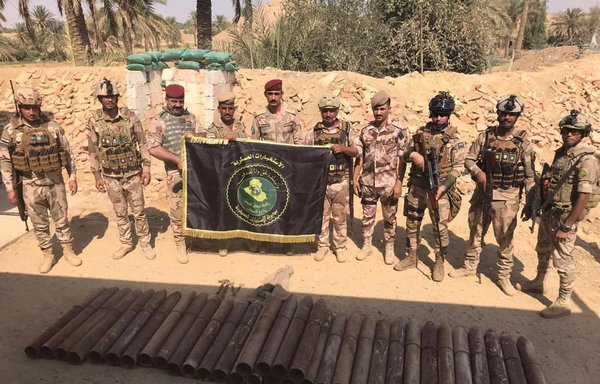 In recent weeks, joint units have carried out "concentrated" search operations in villages and desert areas near the town of al-Qaim on the Syria border, he said.
These include Banyan Sahali, al-Kaara, Qaedat Saad, al-Raha, Ukeisha, Ghabat Manakh, al-Daye, al-Amari, Miras Eid, al-Manei, Danhash, Awd al-Abd and Mudaisis, and the agricultural project in southern al-Qaim.
The troops are executing their missions with greater planning and determination to search for ISIS hideouts, even those that are underground, al-Karbouli said.
"We have the necessary plans, capabilities and experience to eliminate the remaining terrorist groups in the desert," he added.
ISIS leader killed
A prominent ISIS leader was killed in the operations, al-Karbouli said. Abu Saleh Zukhaikha, who was the group's "security official" in the Anbar desert, was targeted in an attack on his hideout in the area of al-Sakar, Rutba district.
A woman who was with him at the site was also killed, while a group of militants managed to flee the scene, and the search for them continues.
Al-Karbouli said Zukhaikha was responsible for the death and kidnapping of many shepherds and civilians in the Kubaysa desert area.