Attacks on civilian targets during a Syrian regime and Russian campaign in Idlib province may amount to crimes against humanity, Human Rights Watch said Thursday (October 15th), calling for sanctions against top commanders.
In a 167-page report, "Targeting Life in Idlib", the rights watchdog documents 46 air and ground attacks on civilian facilities in the north-western province.
The attacks "were apparent war crimes and may amount to crimes against humanity", HRW said.
The Syrian regime and Russia carried out the attacks between April 2019 and March 2020, killing at least 224 civilians, according to HRW.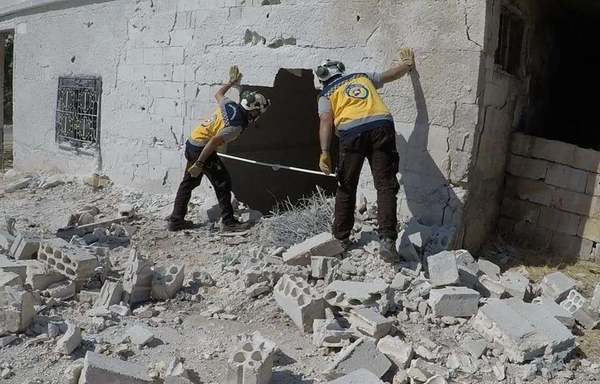 The rights group stressed that the incidents it researched were only a fraction of the total number of attacks on civilians in that period.
"The Syrian-Russian alliance strikes on Idlib's hospitals, schools and markets showed callous disregard for civilian life," said HRW executive Kenneth Roth.
"The repeated unlawful attacks appear part of a deliberate military strategy to destroy civilian infrastructure and force out the population, making it easier for the Syrian government to retake control," he said.
Detailed analysis of attacks
HRW based its report on interviews with more than 100 victims and witnesses, analysis of hundreds of photographs and videos taken on the site of attacks and on satellite imagery.
The group called for a UN resolution urging member states to impose targeted sanctions on officials responsible for the civilian deaths.
It named 10 Syrian and Russian civilian and military officials at the top of the chain of command behind the abuses against hospitals, schools and other civilian infrastructure.
"Concerted international efforts are needed to demonstrate that there are consequences for unlawful attacks, to deter future atrocities, and to show that no one can elude accountability for grave crimes because of their rank or position," Roth said.
New airstrikes kill Idlib civilians
Idlib activist Musab Assaf told Diyaruna Thursday that Russian warplanes carried out eight successive airstrikes on the town of al-Hamama near Jisr al-Shughour in western rural Idlib, killing two civilians and wounding more than 10 others.
A number of civilians are still missing following the strikes, he said, and rescue teams have not yet been able to locate them.
Sources told the Syrian Observatory for Human Rights the airstrikes had been targeting a Tahrir al-Sham camp.
The airstrikes also targeted agricultural areas where olives were being harvested, causing additional casualties, Assaf said, noting that this area is part of the de-escalation zone, and no armed factions have a presence there.
The Jabal al-Zawiya highlands in Idlib also have been shelled in recent hours, he said, along with parts of northern rural Latakia province.
Meanwhile, armed groups fired on a bus transporting regime soldiers and allied militiamen in western rural Aleppo, killing or wounding everyone on board.