While detained by US forces in Bucca prison in southern Iraq in 2008, the future (and current) leader of the "Islamic State of Iraq and Syria" (ISIS) provided investigators with a treasure trove of information about his fellow extremists.
The revelations about ISIS leader Amir Mohammed Said Abd al-Rahman al-Mawla come in documents released September 17th by the Counter-Terrorism Centre at the US Military Academy.
They show al-Mawla provided interrogators with information about the administrative and organisational structure of al-Qaeda in Iraq (AQI).
Over the course of three interrogation sessions, the documents reveal, al-Mawla named 68 members of al-Qaeda, identified photographs of 19 of the group's leaders and provided detailed personal information about them.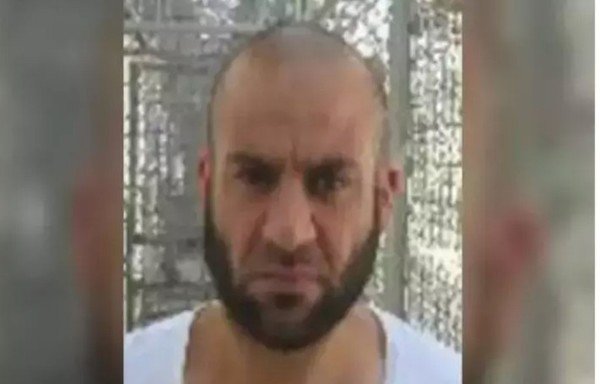 This included descriptions of their physical appearance, brief biographies, and even their cell phone numbers.
The information al-Mawla supplied enabled US forces in the region to successfully capture or kill dozens of al-Qaeda fighters, according to the documents.
'A deep well of information'
Al-Mawla provided this information while he was in the process of defecting from al-Qaeda and joining ISIS, intelligence expert Fadel Abu Ragheef told Diyaruna.
He appeared to be influenced by ISIS leader Abu Bakr al-Baghdadi, and was enthusiastic about the nascent group's rise in Mosul, at the expense of al-Qaeda.
In the eyes of the new crop of extremist leaders, al-Qaeda's approach appeared antiquated, Abu Ragheef said.
It was clear that al-Mawla was only looking out for his personal interest and safety during the interrogation sessions, he said, noting that his confessions led to the toppling of senior extremist leaders.
Among them was AQI's second in command, a Moroccan who went by the aliases Abu Qasoura and Abu Sarah. He was killed by US forces in Mosul eight months after al-Mawla provided information about him.
Al-Mawla also identified figures behind assassinations, kidnappings and the manufacture of explosives used in targeting international coalition soldiers in Iraq, Abu Ragheef said.
"Al-Mawla was a deep well of information, as he had held the position of 'general sharia emir' in al-Qaeda in Mosul and had a network of connections and intricate relationships with many leaders whose trust he was able to gain," he said.
In 2009, a year after his arrest, al-Mawla was released. A decade later, after the October 27th, 2019 death of Abu Bakr Al-Baghdadi, he stepped into his shoes as the new leader of ISIS.
Born in the Turkmen-majority city of Tal Afar in 1976, al-Mawla goes by other aliases, including Abu Omar al-Turkmani, Abdul-Amir Muhammad Said al-Salabi, Haji Abdullah and Abdullah Qardash.
In June, the US increased the reward for any information leading to his arrest from $5 million to $10 million.
Revelations could shake trust
"Al-Mawla is merely a deceitful terrorist, and all his claims and conjectures about himself are lies that he used to achieve his interests," political analyst Maher Abed Jodah told Diyaruna.
The recent revelations concerning al-Mawla's betrayal of his fellow extremists "could shake his followers' trust in him", Jodah said.
"They certainly will no longer see him as a leader who is committed and loyal to the group's doctrine, but rather as a treacherous person who betrayed his former allies," he added.
This leak may cause major divisions within ISIS, which is already under strain, he said.
"ISIS is crippled on the ground and the movements of its members are severely restricted, thanks to the continuous security efforts by Iraqi forces in co-ordination with the international coalition," he said.
Even so, military expert Adnan al-Kinani noted, ISIS sleeper cells continue to carry out attacks, albeit on a more limited scale.
New information that casts the current leader in a negative light "could be important towards hastening the terrorist group's demise", he told Diyaruna.
In his ready betrayal of the group, al-Mawla is not alone, al-Kinani said.
Many of ISIS's captured leaders and elements collapsed quickly and revealed useful information about the group's structure, sources of funding, and the code names of its members, he said.
All the confessions have yielded good results that will lead to defeating terrorism and undermining its influence, al-Kinani said.