The Iraqi army on Thursday (October 1st) killed five "Islamic State of Iraq and Syria" (ISIS) remnants during a military operation in the desert of Wadi al-Tharthar, western Salaheddine province.
Army forces had launched Wednesday the second phase of Operation al-Jazeera Lions to track down ISIS remnants in Wadi al-Tharthar, Maj. Gen. Tahseen al-Khafaji, a spokesman for the Joint Operations Command, told Diyaruna.
Wadi al-Tharthar borders Ninawa province to the north and Anbar province to the west.
Military units from the al-Jazeera Operations Command in Anbar, and the Salaheddine and Ninawa operations commands, took part in the operation under the supervision of the Land Forces Command, al-Khafaji said.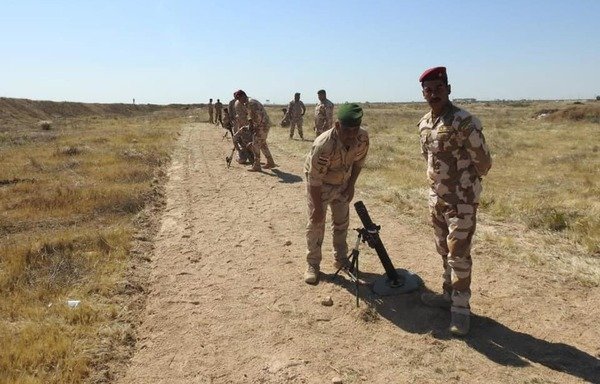 The operation was launched following intelligence from Iraq and the international coalition that a number of ISIS elements had escaped Kanous Island (Zour Kanous), northern Salaheddine province, to Wadi al-Tharthar.
'Significant achievement'
Over the past two days, the operation has led to the destruction of six ISIS rest-houses and tunnels, and the seizure of three motorcycles and vehicles, said al-Khafaji.
Iraqi forces also destroyed large quantities of rockets, improvised explosive devices (IEDs), logistical support materials and medications, he added.
And on Thursday, five ISIS elements were killed after Iraqi forces trapped them in a tunnel in Wadi al-Tharthar, he said.
This was a significant achievement as the militants were using the rugged and isolated area as a gathering place, said al-Khafaji.
They sought to take advantage of the area's proximity to the Iraq-Syria border to the west and of the vast mountainous and remote areas in al-Sharqat, northern Diyala and southern Kirkuk, he said.
The operation remains underway and will continue for several days, he said, noting that it aims to clear all the vast areas surrounding Wadi al-Tharthar of the ISIS threat.