Motorcyclists in the Syrian province of Deir Ezzor are coming under increased scrutiny as the Syrian Democratic Forces (SDF) implement stricter measures to monitor these vehicles and control their movement, a local activist said.
The SDF have been implementing new security measures after determining that "Islamic State of Iraq and Syria" (ISIS) elements and sleeper cells have been taking advantage of the proliferation of motorcycles to move around.
ISIS elements have been using motorcycles to carry out assassinations, plant improvised explosive devices (IEDs) and undermine security in the eastern province, media and social activist Ammar Saleh told Diyaruna.
Motorcycles are widely used in the region, as they are affordable to purchase and operate and do not use much gasoline, the price of which has increased in the recent period, Saleh said.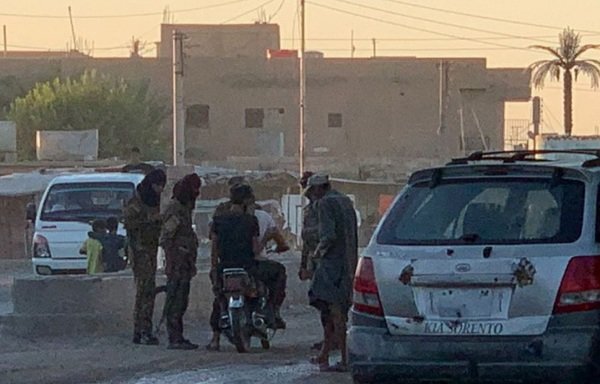 ISIS elements have been taking advantage of this situation and general lack of scrutiny to drive around undetected and carry out crimes and attacks, he said, noting that the SDF have been regulating motorcycle traffic in response.
As part of its campaign, the SDF asked all motorcycle owners to register their vehicles with the authorities, to make it easier to identify unregistered motorcycles, Saleh said.
Additionally, he said, the SDF imposed a curfew on motorcycles in some towns and villages from 6 p.m. until 6 a.m. the following day.
Security forces are implementing this curfew progressively, he said, most recently in the town of al-Baghouz, and are enforcing the curfew and other security measures very strictly.
They have set up dozens of checkpoints and road blocks to monitor the movement of motorcycles, and have been confiscating all those whose owners have failed to register them, Saleh said.
There has been a significant amount of motorcycle theft recently, he said, and it has been determined that ISIS elements are stealing them to use in carrying out assassinations and other crimes.