Deir Ezzor activists have launched a new political assembly that seeks to oppose the Iranian project to extend the hegemony of the Islamic Revolutionary Guard Corps (IRGC) and affiliated militias over the entirety of Deir Ezzor province.
It also seeks to restore harmonious relations among residents of all religious and ethnic groups in the province's al-Jazeera and Euphrates regions, Deir Ezzor media and social activist Ammar Saleh told Diyaruna.
A group of activists in the city of Abu Hammam in eastern rural Deir Ezzor convened the gathering under the name of "the democratic assembly of the people of Albu Kamal and its environs".
It was intended as a response to the attempts of the Syrian regime and the IRGC to control the region and put it at the disposal of the IRGC's militias, and is being well received and supported by civilians in the area, Saleh said.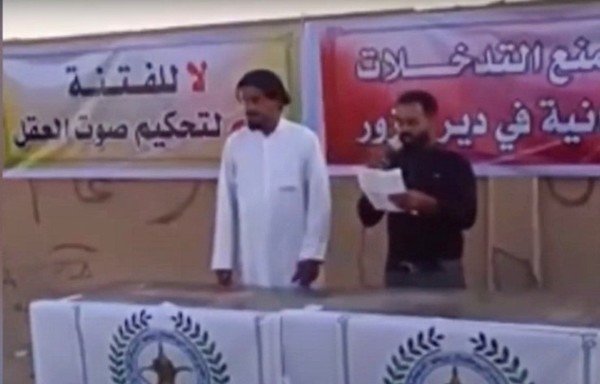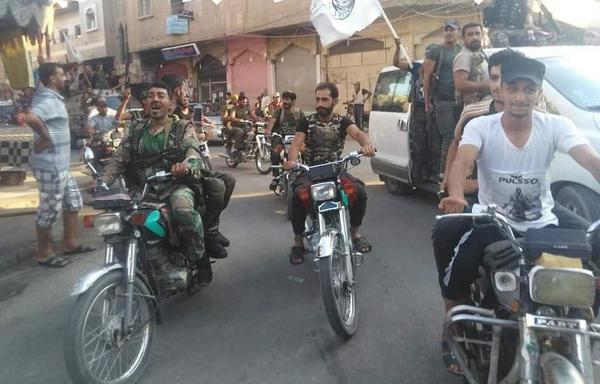 The gathering drew a large number of internally displaced persons (IDPs) from Syrian regime and IRGC-controlled areas in al-Mayadeen, Albu Kamal and elsewhere in Deir Ezzor province, he said.
Many IDPs refuse to return to their areas, which are under the control of IRGC-aligned militias, he said.
The assembly seeks to preserve the strong ties between all residents of the Deir Ezzor region, including local tribes, Saleh said, in light of attempts by Syrian regime forces and the IRGC to sow discord.
This has included "incitement campaigns, assassinations, bombings and spreading misinformation about who is behind them in order to cause confusion and rifts among the local population", he said.
In addition to pursuing peace and stability in the region, the new assembly seeks to promote development in all service sectors by encouraging residents to work in co-operation with the area's Autonomous Administration, Saleh said.
Through its various departments, he said, the administration is trying to uplift the region and erase all traces of the suffering brought about by the "Islamic State of Iraq and Syria" (ISIS).