Iraqi forces, backed by local tribes, conducted this week a series of large-scale operations to search for "Islamic State of Iraq and Syria" (ISIS) remnants in western Anbar province, an official said.
The forces scoured valleys and desert areas near the Iraq-Syria border, arresting two wanted individuals as well as seven others with links to terrorism, said Maj. Gen. Tariq al-Asal, deputy commander of Anbar's tribal mobilisation forces.
They uncovered 15 hideouts that included rest-houses and small sites used by ISIS that contained logistical supplies, weapons, ammunition and explosives, he told Diyaruna.
All hideouts were destroyed along with their contents, he said, adding that two vehicles were confiscated.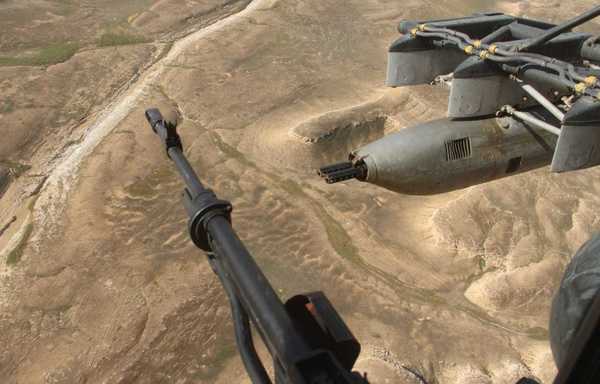 More than 7,000 square kilometres of desert lands have been secured in the operations, said al-Asal.
The ongoing joint security campaigns in the desert "have fended off the terrorist threat from the cities of Anbar", he said.
"Since the end of 2017, not a week goes by without us carrying out at least one operation there," he said, noting that even a short pause in operations could allow militants to resume their activities freely.
'Continued vigilance is needed'
"The security pressure has diminished the number of [ISIS] remnants and degraded their capabilities," al-Asal said, adding however that their attempts to regroup persist.
Security operations focus on areas where ISIS has consistently tried to have a presence, he said, including the desert that stretches from Rawa and Haditha towards the town of Baiji in Salaheddine province, the desert south of al-Rutba and areas north of al-Nukhaib.
"The terrorists disguise themselves as shepherds and fishermen to be able to stay near the banks of the Euphrates river and the Haditha and al-Tharthar lakes, which provides them with a source of food and a proximity to the cities," he said.
"However, we are always monitoring the area and taking them out," al-Asal said.
International coalition aircraft has significantly contributed to surveillance efforts in the desert and supplied security forces with critical information on ISIS hideouts, he said.
The border with Syria "remains a cause for concern" despite the tight measures to secure it, since there are areas with lax security on the Syrian side of the border, across from the Iraqi areas of al-Kharsh, Sawab, al-Halkoum and north of the al-Walid border crossing, al-Asal said.
"Our efforts are ongoing to consolidate security at the border and to tackle infiltration attempts from the (Syrian) border," he said.