Areas under Syrian regime control are experiencing a severe shortage of fuel that is paralysing the economy amid growing public discontent with the regime and its backers Russia and Iran, a Syrian economist said.
The lines of cars at gas stations in some areas extend more than one kilometer and citizens can wait for hours before filling up their cars, economist Mahmoud Mustafa told Diyaruna.
The regime subsidises gasoline, with owners of private vehicles receiving 20 litres per vehicle every five days, while taxi drivers receive the same amount every two days, he said.
Gasoline is sold at rates ranging between 250 Syrian pounds ($.53) and 575 Syrian pounds per litre.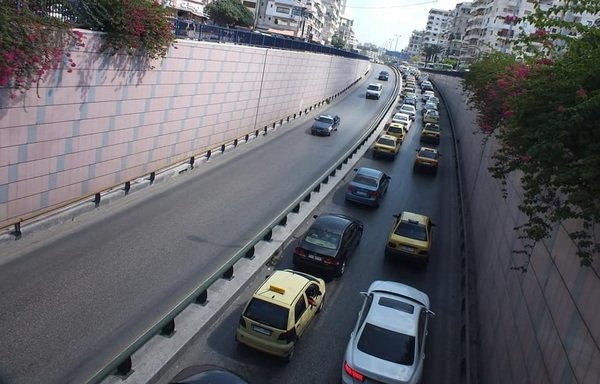 Meanwhile, the black market is booming, as gasoline sells for up to 2,000 Syrian pounds ($3.9), said Mustafa.
He noted that prices of cooking gas and mazout (fuel oil) have also risen, which poses a serious problem with the approach of winter.
The fuel shortage has led to an increase in public transport fares and an exorbitant surge in prices due to the high cost of transportation, he said.
Additionally, many private transport sector workers have stopped working, which is contributing to an increase in the unemployment rate.
Public discontent
Fights are breaking out every day between citizens over their place in line, Mustafa said, noting that one person was killed in one such fight in Hama and several others were injured in other provinces.
Citizens also complain that regime cronies and members of regime-affiliated militias receive most of the available quantities of gasoline, he said.
"The impact of the gasoline shortage is clearly apparent from the reduced number of vehicles on the road, but the regime has yet to announce urgent measures to address the crisis," Mustafa said.
This has sparked public anger as many also fume over Russia and Iran's continued interference in the country "without providing any real assistance to the Syrian people, contrary to what is being promoted in the media", he said.
He dryly noted that "weapons and missiles can be funneled to Syria to support the regime, but gasoline cannot".