Dozens of Christian families have returned to their homes in Ninawa province years after they were displaced by the "Islamic State of Iraq and Syria" (ISIS), Ninawa Governor Najm al-Jubouri announced Sunday (September 13th).
After four years of displacement in the Kurdish region, 180 families returned to the Ninawa Plains region amid improved security and public services, he told al-Sabah newspaper.
The Mar Chamouni church in the Assyrian town of Bartella, east of Mosul, was also rehabilitated and has reopened its doors for worshippers four years after its destruction at the hands of ISIS, al-Jubouri said.
Other churches, including the Grand Immaculate Church, Mar Behnam and Sarah, Mar Yohanna (Saint John) and Mar Zina, have been rehabilitated over the past year.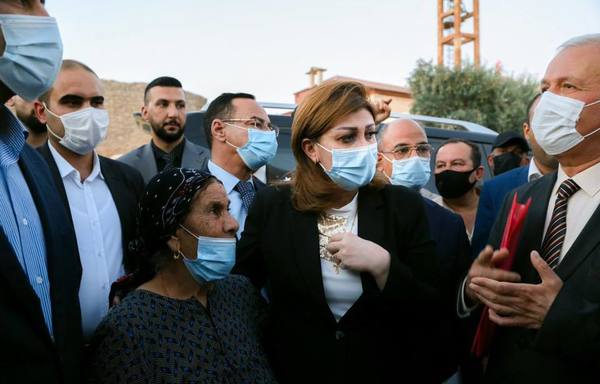 Like other ethnic groups in Ninawa, the estimated 138,000 Christians who lived in the city of Mosul and the Ninawa Plains fled their homes after ISIS overran large swathes of Iraq in mid-2014.
Voluntary return on the rise
There has been "tangible progress" in the return of displaced Christians to their original areas in Ninawa province, said Christian activist Ramy Hanna Karoumi, who heads the Bakhdida Organisation for Youth Empowerment.
The local government said it will work to provide a safe environment for all returning internally displaced persons (IDPs), including Christians, he told Diyaruna, noting that increased security across the province will "encourage more displaced families to return".
The deployment of security forces, who maintain a strong hold on the province's cities, has dispelled fears the IDPs may have had about the security situation and the dangers posed by ISIS, he said.
The number of returning Christians continues to rise, Karoumi said, noting that some 5,000 families have returned over the past three years to Qaraqosh from the Kurdish region.
Qaraqosh, Karoumi's hometown, is one of the oldest and largest Christian towns in Iraq, home to around 80,000 people before the ISIS incursion.
Voluntary return has been aided by federal and local government efforts to rebuild infrastructure and restore public services, he said.
Campaigns led by local organisations and churches to rehabilitate homes have also supported efforts to return displaced families.
"About 95% of houses in Qaraqosh have been rebuilt to motivate the people to return and close the displacement chapter," Karoumi said.