Three "Islamic State of Iraq and Syria" (ISIS) suicide bombers blew themselves up after they were surrounded by Iraqi police forces in south-western Kirkuk province on Tuesday (September 8th), a local official told Diyaruna.
Federal police forces launched a major security operation to track down ISIS elements in the al-Rashad and al-Riyadh sub-districts of al-Hawijah, western Kirkuk, said Imad al-Daham, chief advisor to the governor of Kirkuk.
Units from the federal police's 5th Division, the mechanised division and the Special Missions Brigade participated in the operation, he told Diyaruna, adding that they were supported by intelligence and engineering units.
During the search operation, security forces surrounded three militants who were holed up inside a hideout in Wadi Shahama in al-Rashad, al-Daham said.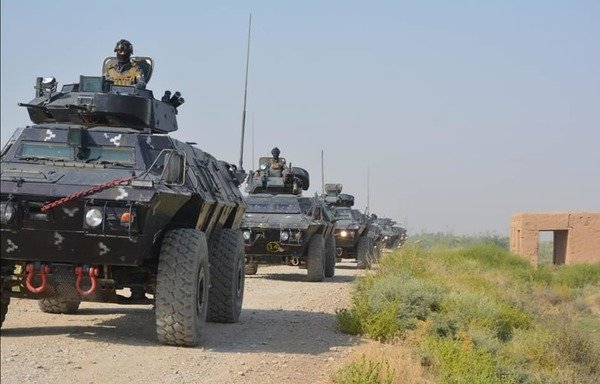 Two of the militants blew themselves up after they were engaged by the security forces, he said. The third tried to flee, but after the police pursued and surrounded him, he detonated his explosive belt.
Security forces did not sustain any casualties, al-Daham said.
The operation has so far resulted in the destruction of seven ISIS rest-houses that contained ammunition, light weapons, food supplies, medicines and clothes.
The engineering team also blew up more than 30 projectiles.
Nine villages, including Tal Eid, Saleh al-Ajam, Tuwailaa and al-Salam, have been searched and cleared of ISIS elements, al-Daham said.
Over the last few weeks, ISIS has stepped up its attacks on the outskirts of Kirkuk, but Iraqi forces are working to counter the terror threat through successive security operations, said al-Daham.
On September 1st, a terror attack was foiled when security forces intercepted a suicide bomber driving a vehicle towards a funeral procession south of Kirkuk, he said.
The militant was forced to detonate the car bomb far from the targeted location, he said, noting that the attack would have killed a large number of innocent people, but only resulted in minor injuries.