The special forces unit of the Syrian Democratic Forces (SDF) arrested the members of an "Islamic State of Iraq and Syria" (ISIS) cell in the eastern province of Deir Ezzor, an SDF officer said.
The Syrian Kurdish Anti-Terror Forces Command (HAT) carried out the operation in the town of al-Shuheil, SDF officer Farhad Khoja told Diyaruna.
The unit seized a large quantity of explosives, improvised explosive devices (IEDs), personal firearms, medium-calibre weapons and rocket-propelled grenades found in the cell members' possession, he said.
A number of communications devices were among the items seized.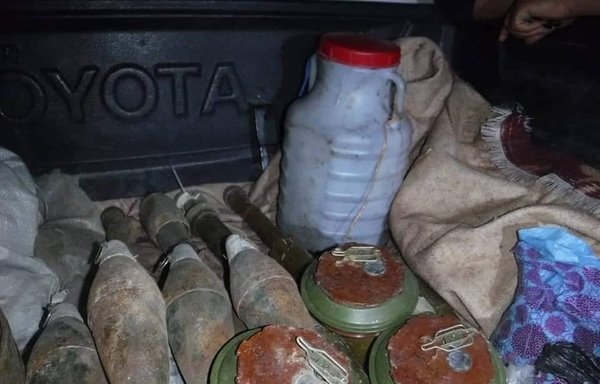 During preliminary investigations, Khoja said, the seven cell members admitted they were responsible for recent assassinations and bombings in Deir Ezzor.
The operation brought to light some of the communications methods the cell members used, he added, noting that this discovery is expected to aid in the apprehension of other ISIS elements.
Investigators learned that each of the cell's members had a specific role, and that tasks were carried out in a hierarchical manner, Khoja said.
"In recent weeks, security teams have arrested the members of more than 10 terror cells that had been carrying out attacks in the Deir Ezzor region," he said.
"But this group of seven is the largest," he added, "and had inflicted the most damage in terms of lives and property."
Security operations are continuing in many areas in order to track down ISIS remnants and cells, he said, including the town of Darnaj and its environs and the town of Diban al-Latwa and its environs.
These operations are made more challenging by the area's desert terrain, which is dotted with shepherd camps and scattered small houses that require a thorough search, Khoja said.