The decision to hold Iraq's general parliamentary elections a year ahead of schedule demonstrates Prime Minister Mustafa Kadhemi's commitment to the people and to meeting protestors' demands, political analysts say.
The elections will be held on June 6th, 2021, Khademi announced in a televised address on July 31st.
They were originally scheduled for May 2022, but the earlier date is a response to major protests that erupted in the country in October, forcing the former Prime Minister Adel Abdul Mahdi to resign.
With the change, Kadhemi has kept one of the most important promises he made to the people, which was to set an early date for the elections, political analyst Najim al-Qassab told Diyaruna.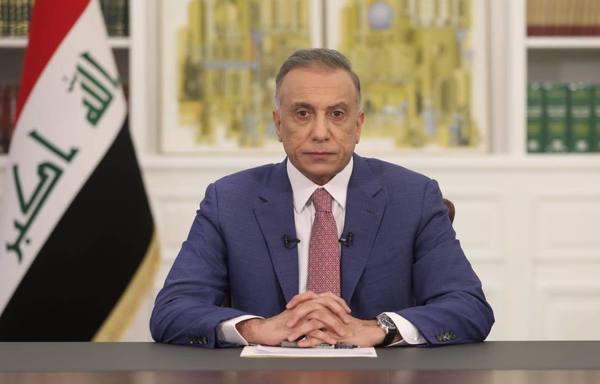 With this announcement, Kadhemi has demonstrated his commitment to meeting the protestors' demands and the wishes of the Iraqi public for a new political process that represents their aspirations, he said.
The earlier election date is an attempt to "pressure the legislative body and political parties to follow through with the election law amendments", al-Qassab said, adding that encouraging public participation and unbiased media activity are conducive to making the elections a success.
Ensuring free and transparent elections
In light of the prime minister's announcement, Iraqis are increasingly demanding that fair and transparent elections be carried out by an independent electoral commission.
Certain requirements must be met to hold free and fair elections, said Muthanna Amin, a member of the Iraqi parliament. These include closing loopholes in the electoral law, changing the current method of counting votes and reforming the way parliament seats are apportioned.
Another important reform, Amin said, would be to reconsider the process through which a candidate with the highest number of votes gets a parliament seat.
Allowing the public to vote for more than one candidate, depending on the number of seats in each electoral district, or holding runoff elections would help with the fairness of the process, he told Diyaruna.
The UN announced that it was prepared to "provide technical support and advice to ensure free, fair and credible elections that can win the public's confidence".
The elections should be administered by an independent and impartial electoral commission directly working under UN supervision, Amin said.
Boosting voter turnout
Low voter turnout is another concern, officials say. With a 44.5% participation rate, the May 2018 elections had the lowest voter turnout among the five elections held in Iraq since 2005.
No one opposes early elections, but several challenges, including ensuring security, need to be overcome for a fair electoral process with significant voter turnout, said Katah Najman al-Rikabi, who serves on the parliament's security and defence committee.
There are several aspects that require more preparation, he said, including training new members of the electoral commission on a solid electoral procedure and updating logistical equipment for polling stations.
"All this requires money, which is hard to secure in the current economic crisis amid the coronavirus pandemic," he told Diyaruna.
It is important to have an agreement in place across all parties to pass an election bill by voting for Article 15 of the Constitution regarding zoning and electoral districts, al-Rikabi said.
The Federal Court, to which the Constitution grants the right to ratify election results, should meet the quorum so elected representatives can fully exercise their duties as members of parliament without dispute.
Mousa al-Shimmari, a resident of Baghdad's al-Ghadeer area, said he supports Kadhemi's decision to move up the election date.
"This is what we have been calling for during the protests... we want early elections and need to fully participate," he told Diyaruna. "It is the democratic path for achieving political reform."