The latest round of US sanctions against senior political, military and financial figures in the Syrian regime makes it clear that no one linked to its crimes will be immune from punishment, regardless of their role, a Syrian lawyer said.
The sanctions imposed Thursday (August 20th) as part of the Caesar Act will have "a significant impact in the foreseeable future on a large segment of Syrian regime loyalists", Syrian lawyer Bashir al-Bassam told Diyaruna.
They are the third wave of sanctions to be imposed since the legislation came into force in mid-June, in an attempt to prevent Syrian President Bashar al-Assad's normalisation without accountability for human rights abuses.
The sanctions target first and foremost Yasser Ibrahim, described as al-Assad's "henchman" in a statement issued by US Secretary of State Mike Pompeo.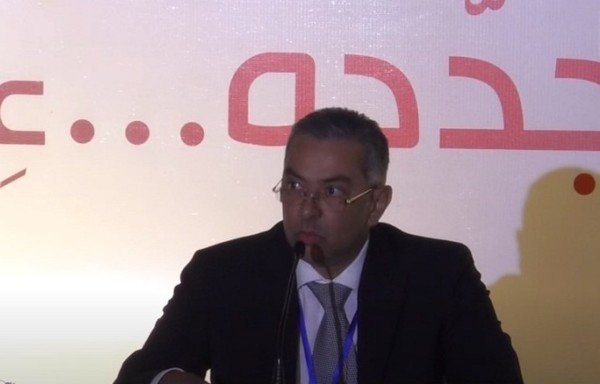 Pompeo said Ibrahim was being targeted "for his efforts to prevent or obstruct a political solution to the Syrian conflict" that began in 2011.
"Using his networks across the Middle East and beyond, Ibrahim has cut corrupt deals that enrich al-Assad, while Syrians are dying from a lack of food and medicine," he said.
The sanctions also target al-Assad's media advisor, Luna al-Shibl, and Mohamad Amar Saati, a senior Baath party official who allegedly "led an organisation that facilitated the entry of university students into al-Assad-backed militias".
Several heads of military units also were added to the long list of Syrians under US sanctions "for their efforts to prevent a ceasefire in Syria".
"These senior officials lead the same Syrian military that has killed children with barrel bombs and used chemicals weapons against communities like Ghouta," Pompeo said, noting an August 2013 attack killed "more than 1,400 Syrians".
"Today's sanctions reinforce our commitment to hold al-Assad's generals and militia commanders accountable for their violations and abuses," he said.
Far-reaching implications
The latest round of sanctions has many implications, given that they designate a female media professional, Arab Socialist Baath Party officials and military officers of key units, al-Bassam told Diyaruna.
"The intended message is that no one who helped, supported or worked with the Syrian regime will be immune from sanctions," he said.
The targeted individuals may have "thought they were safe from sanctions", he said, noting that the sanctions also highlight the role of the media in fueling the conflict, during which horrific crimes were committed against Syrian civilians.
Al-Shibl is known for her "blind fanaticism and inflammatory rhetoric", and her inclusion in the sanctions "serves as a message to the pro-regime media to stop this hate campaign", al-Bassam said.
Saati, al-Shibl's husband, is a member of the central leadership of the Arab Socialist Baath Party and head of the National Union of Syrian Students, he said.
Saati played a key role in organising Baath party cells and recruitment campaigns to supply the regime with soldiers.
Al-Bassam said Saati's designation sends a message that al-Assad's Baath party, which bears the primary responsibility for the ongoing war, has no future role.
The US is serious about resolving the conflict in Syria, he said, and holding accountable those who obstruct this, be they civilians or military personnel.
This explains Ibrahim's designation, for rejecting proposed solutions, he said, in addition to his role in striking deals that generate money for the regime.
The officers included in the sanctions are all "well known for their cruelty in battle, for ordering massacres against civilians and for heading militia units that commit heinous acts during and after battles", al-Bassam said.
They have been named as Fadi Saqr, commander of the pro-regime National Defence Forces militia; Brig. Gen. Ghaith Dalah, commander of the 4th Division's 42nd Brigade; and Samer Ismail, commander of al-Nimr Forces' Haidar Regiment.
The new round of sanctions will serve as a deterrent in a way that weakens the regime beyond its financial or military capabilities, he said, as the conflict is "not only a military fight, but also a media and political battle".