Watad Petroleum Company, a Tahrir al-Sham subsidiary that now dominates the market for oil derivatives in Idlib, recently announced it is raising the price of fuel, even as the population sinks deeper into poverty.
The news was met with anger and dismay by the north-western province's civilian population, who already face very difficult economic and financial circumstances and fear it will increase their suffering.
The company has announced it will raise the prices of all types of fuel, which it distributes exclusively in Idlib and other areas under the control of the extremist alliance, Idlib activist Haisam al-Idlibi told Diyaruna.
The decision will raise the price of gasoline, diesel, local and imported mazout (fuel oil) and cooking gas, and is expected to have a knock-on effect on the price of food and transportation.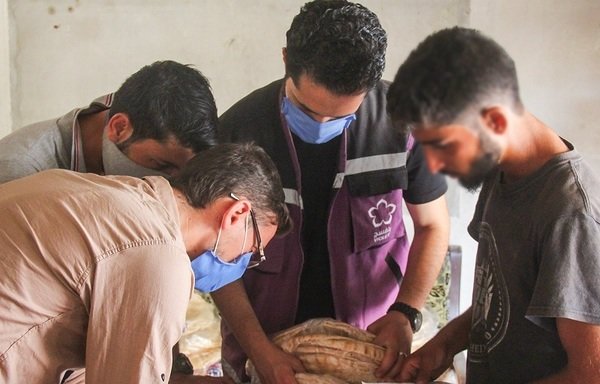 Tahrir al-Sham is acting as if conditions are normal, al-Idlibi said, pointing out that a few days ago the extremist alliance also barred Idlib University students who have not paid their tuition fees from applying to sit their exams.
This meant dozens of students were unable to complete their academic year.
Many families in Idlib now live below the poverty line due to the lack of job opportunities and the paucity of local and international relief efforts, he said.
It is not just Idlib residents who must contend with these conditions, but also the tens of thousands of people displaced from other areas who now reside in displacement camps in the province, he noted.
"A sense of outrage prevails among civilians and activists in the region," he added, "and there is an inclination toward escalation to protest Tahrir al-Sham's actions."
Demonstrations are being planned in the city of Idlib to demand that Tahrir al-Sham repeal the decision to raise fuel prices and stop the collection of fees of all sorts levied on civilians, al-Idlibi said.