Beirut residents who spoke with Al-Mashareq said they blame Hizbullah for being at the root of all the recent calamities to befall Lebanon and its people, including the devastating August 4th explosion at the port of Beirut.
Faced with this catastrophe -- which killed at least 171 people, wounded a further 6,000 and carved out a 43-metre deep crater in the coastline -- the Lebanese have mobilised to help residents in the worst-stricken areas.
At Martyrs Square, demonstrators took part in a "Day of Judgement" protest, holding a symbolic funeral for the victims, demanding the disenfranchisement of the ruling political class and saying "No to Hizbullah's weapons".
Some called for Hizbullah chief Hassan Nasrallah to stand trial.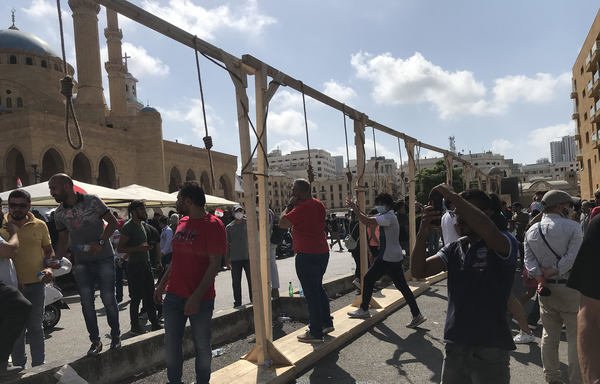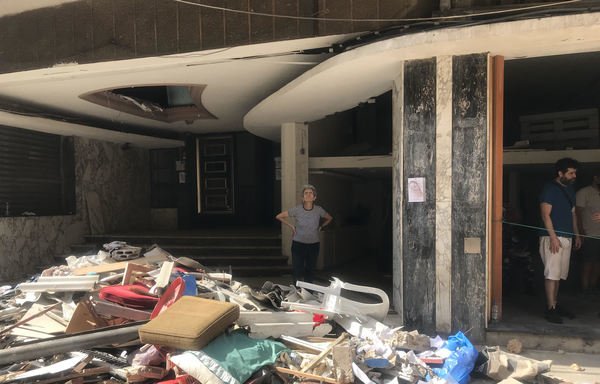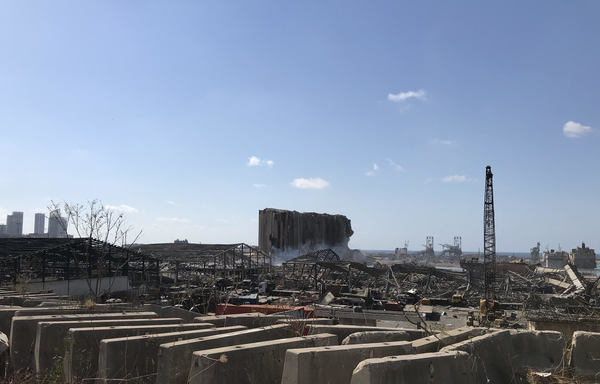 "Enough is enough," protestor Mirna Sibai told Al-Mashareq. "It is time for Hizbullah to realise that it is the cause of our ruin and our innumerable crises."
"Hizbullah has proven that it is not qualified to be a positive partner in building the country," she said. "On the contrary, it is the cause of its destruction and our economic, financial and social crises."
"Its interference in Lebanese political affairs through a government that it stands behind has exacerbated our domestic and external problems," she added.
Hizbullah's connection to port
"Regardless of how much Hizbullah denies its connection to Beirut port, the fact is that it controls all of its arteries and everything that takes place in it," Sibai said. "It runs it any way it wants."
Because of this, "its denial of responsibility for the explosion is ridiculous", she added. "It caused the killing of innocent people and the destruction of Beirut, a city that was once the source of such pride."
Accusations that it is "Hizbullah who blew up Beirut port" have been echoing through the stricken neighbourhoods of Beirut, said Naji al-Jbeili, who survived the blast but whose house in the Medawar-Electricity Company area collapsed.
"Divine providence saved my family, who were visiting relatives in the mountains," he told Al-Mashareq, standing amid the rubble and collapsed roof of the home he and his three brothers built with their life's earnings.
"All of us in our neighbourhood and adjacent neighbourhoods lost the roofs of homes that shelter us and are our life's earnings from the sweat of our brow," he added. "Where is Hizbullah to help us cope with our disaster?"
"Hizbullah has to stop claiming it has nothing to do with the port," he said. "All the area's residents know it fully controls the port and all its facilities, just as it controls the government and interferes with all aspects of political and economic life."
"It brings any smuggled goods it wants through the port as well as through illegal crossings without anyone to stop it," he added.
'Unqualified to build the nation'
"For months, we have been paying the price for Hizbullah's policies with the economic and financial collapse, because it is a party that is besieged by sanctions," al-Jbeili said.
"It is not qualified to bear the responsibility of building a nation, because it has proven to be unpatriotic," he added.
The people of the stricken areas of Beirut hold Hizbullah responsible not only for the port catastrophe and the country's economic and financial crises, but also for straining Lebanon's relations with Arab countries and the wider international community.
"Hizbullah killed Lebanon years ago by intervening in the region's wars and carrying out terrorist acts," said Jamil Freyha, who was inspecting the collapsed home of his relatives near the Electricity Company.
"This ultimately ruined Lebanon's relations with the entire world and caused Arabs and Gulf citizens to boycott us and cut off our livelihoods," he told Al-Mashareq, noting that these countries are now "standing in solidarity with us".
Hizbullah is by nature and design a military organisation, and as such has played a direct role in conflicts in at least three countries, Asas Media director Mohammed Barakat told Al-Mashareq.
"Lebanon is the warm water aquarium for Hizbullah, which controls all of Lebanon's ports, including the airport, seaports and land borders in the south, east and north," he said. "The fact that it fully controls the port is a mere detail."
To rectify the situation, Lebanon must return to its position of neutrality, as proposed by Maronite Patriarch Beshara Boutros al-Rahi, and Hizbullah must disengage from regional conflicts, he said.
Lebanese people are starving
Lebanon's economic collapse has extended to all production sectors, and the people have begun to starve, economist Sami Nader told Al-Mashareq.
He accused Hizbullah of being the main reason for the country's economic crisis, as it has impeded Lebanon's ability to reach an agreement with the International Monetary Fund (IMF) and secure international assistance.
The militia "bears a huge responsibility for the [economic crisis] in Lebanon, due to its commitment to the Iranian agenda at the expense of the livelihood of the Lebanese", Nader said.
The existing political system in Lebanon allows for Hizbullah's influence, and the party uses the country as a tool its wields whenever it desires, said Makram Rabah, who lectures at the American University of Beirut's history department
"The party bears the responsibility for exposing Lebanon to international sanctions that led to the cutoff of aid," he told Al-Mashareq, which in turn caused an economic collapse that threatens all Lebanese households.