The Ninawa Operations Command dismantled on Tuesday (August 11th) an "Islamic State of Iraq and Syria" (ISIS) cell near the city of Mosul, a military official said.
Forces from the army's 16th Division, in co-ordination with the Ninawa police command, have arrested all eight members of an ISIS cell, Ninawa operations commander Maj. Gen. Ismail al-Mahalawi told Diyaruna.
The cell members, who were residents of the Tamouz 17 neighbourhood and the Tal Ashraf area in western Mosul, were captured "in a special military intelligence effort following careful tracking of their hiding places", he said.
They were arrested after they were lured to the village of Ashqira al-Sufla in the Badoush mountain range, 25 kilometres north-west of Mosul, after being trapped in an ambush by Iraqi forces, he said.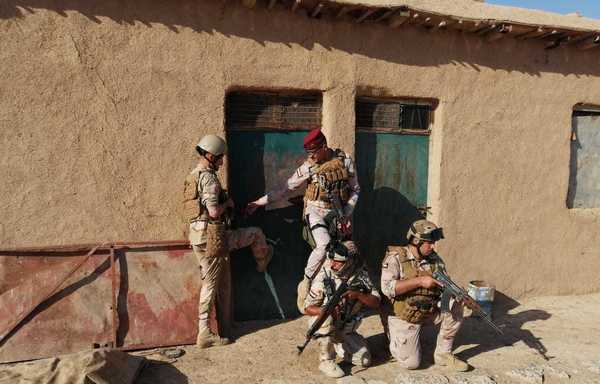 "The detainees are wanted [ISIS] elements with warrants issued for their arrest for their involvement in several terrorist acts," al-Mahalawi said.
Local population support
Ninawa command forces are exerting major intelligence efforts to track down ISIS elements and collaborators and dismantle their cells in co-ordination with other security and intelligence commands, he said.
These operations are conducted "with direct support from the population in targeted areas, who have been increasingly co-operative", said al-Mahalawi.
Thanks to local residents' support, "we have been able to locate and strike many of the terrorists' hiding places, as well as destroy their weapons and equipment caches", he said.
Two days ago, security forces uncovered a large cave used by militants as a secret tunnel near the area of al-Shoura, southern Mosul, he said.
The tunnel contained massive stocks of projectiles, including more than 750 mortar shells and rockets of various types and sizes.
Ninawa forces safely destroyed the tunnel and all its contents.