Deir Ezzor residents who have seen the newest "Islamic State of Iraq and Syria" (ISIS) video, posted online Saturday (August 8th), told Diyaruna it underscores the group's criminality and exposes its twisted ideology.
It reminds them of why they despised the extremist group when it was in control of the eastern Syrian province, they said, and reinforces their determination to never again let it gain a foothold in the area.
The 13-minute video, titled "The Battle of Attrition 4", is filled with brutal scenes in which the group exacts revenge against "collaborators" and civilians who reject its actions and ideology.
In some scenes, ISIS elements are seen detaining and executing civilians on the pretext that they have been collaborating with the Syrian Democratic Forces (SDF) and the international coalition.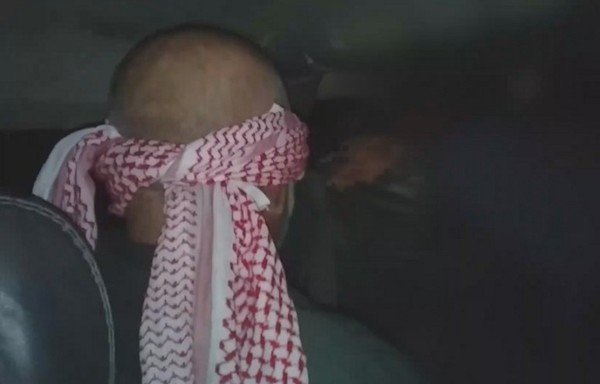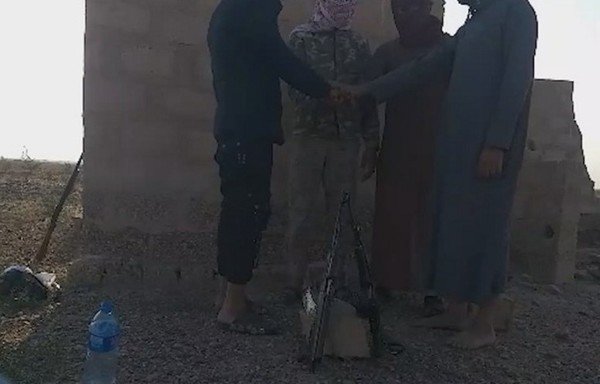 The video was posted on various social media platforms by the media arm of ISIS's so-called Wilayat al-Khair (encompassing the city of Deir Ezzor and its hinterland), Syrian journalist Mohammed al-Abdullah told Diyaruna.
Titled "The Battle of Attrition 4", it is narrated by ISIS spokesman Abu Hamza al-Quraishi, he said.
In the video, al-Quraishi attributes the novel coronavirus (COVID-19) pandemic to "divine retribution" against those who destroyed ISIS's so-called state.
ISIS elements are seen preparing weapons equipped with silencers to be used in assassinations in Deir Ezzor, al-Abdullah said. They also are seen preparing mines and improvised explosive devices (IEDs) to be used against the SDF.
'A threat to the people'
The execution footage illustrates ISIS's brutality in retaliating against civilians it accuses of opposing it, al-Abdullah said.
This in turn underscores and justifies the people of Deir Ezzor's total rejection of ISIS, he said, and explains their desire to co-operate with the SDF and international coalition, which have been fighting to keep it at bay.
Local residents have been quick to report any suspicious behaviour to the security forces, he said. This is why the video can be seen as a threat directed at the people of Deir Ezzor.
In addition to threatening civilians, ISIS also tries in the video to downplay the losses it has suffered in the past period in the campaigns carried out by the SDF.
Dozens of ISIS elements have been killed or arrested in these campaigns, al-Abdullah said, and large quantities of weapons, ammunition and explosives have been seized from the group's fighters.
Deir Ezzor farmer Abdul Kafi Haj Ahmad said the video illustrates the group's criminality and the way it goes after those who disagree with it or reject its presence.
With its latest video, he told Diyaruna, the group incriminates itself in egregious crimes and confirms the criminality of its deviant ideology.
'An utter nightmare'
"Though it is distressing to watch, the video will provide an additional incentive to the people of Deir Ezzor to continue to reject any presence of ISIS elements, sleeper cells or even sympathisers," Haj Ahmad said.
Deir Ezzor residents were severely traumatised when ISIS controlled the area, he said, and are determined to prevent it from making a comeback in any form.
They cannot forget that ISIS killed hundreds of civilians -- including hundreds of members of al-Shaitat tribe -- and imposed its control over all aspects of life.
This included its attempts to promote its deviant ideology by force, he said.
Haj Ahmad said he lived in Deir Ezzor province during ISIS's rule, and described that time as an "utter nightmare that no one believed could ever be lifted".
He said the group's characterisation of the coronavirus pandemic as "divine retribution" is not surprising, given its well-documented distortion of the teachings of Islam.
"It is laughable that the video would describe coronavirus as a scourge from God as punishment for resisting ISIS," said Mazen al-Khalaf, who owns an electrical appliances store in Deir Ezzor.
This view is utterly inconsistent with Islamic teachings, he told Diyaruna, pointing out that the group is still dealing with the people of the region as if they were illiterates who do not know anything.
"It continues to promote these lies and myths that were met with nothing but ridicule by the local community when the video surfaced," he said.
The group still insists on portraying itself as defending Islam, he added, "when it is nothing but a criminal gang that has habitually used bloodshed to impose its control on the population."