A spate of assassinations targeting tribal and clan elders in the Deir Ezzor region of north-east Syria is aimed at undermining security and impeding efforts to eliminate terrorism, local activists told Diyaruna Wednesday (August 5th).
The region is controlled by the Syrian Democratic Forces (SDF), backed by the international coalition.
"The general atmosphere in the region is fraught with tension amid demands by residents that the SDF identify the perpetrators as soon as possible," activist Ammar Saleh told Diyaruna.
The main suspect in these assassinations is the "Islamic State of Iraq and Syria" (ISIS), he said, which had previously claimed responsibility for more than one attack in response to the rapprochement between the tribes and the SDF.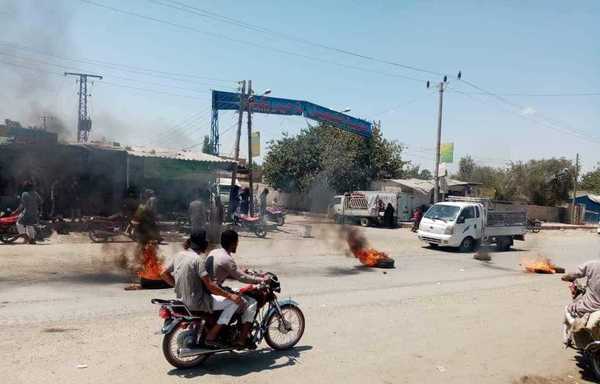 SDF Commander-in-Chief Gen. Mazloum Abdi had recently won the support of Deir Ezzor tribes for his efforts aimed at totally eradicating terrorism and at developing the region, Saleh said.
The most recent assassination targeted a senior leader of al-Akaidat tribe, Sheikh Mutshar Hammoud al-Hifil, who was killed along with his driver when unknown gunmen fired at their car in eastern rural Deir Ezzor Sunday.
Al-Akaidat tribal leader Sheikh Ibrahim Jadaan al-Hifil, who was also in the car, was injured in the attack.
This is the third attack of its kind in the last week alone.
On July 31st, Ali al-Weis, a leader of al-Bakara tribe and the local mukhtar of al-Dahla village in the Deir Ezzor countryside, was shot dead by two unknown assailants on a motorcycle.
A day earlier, Suleiman al-Kassar, spokesman for al-Akaidat, was assassinated in al-Bseira city in an operation claimed by ISIS.
Deir Ezzor media activist Jamil al-Abed said the wave of assassinations was accompanied by a co-ordinated social media campaign that incited against the SDF and international coalition forces.
Incitement campaigns were happening among the tribes themselves, he added.
"What was striking is that the regime has become directly involved in the incitement campaigns... taking advantage of the current situation, which prompted many to wonder whether the regime had something to do with the assassinations or is only exploiting the situation," he said.
"These attacks aim to sow discord in Deir Ezzor and impede the efforts aimed at establishing security, peace and progress," he said.