A UN team investigating crimes committed by the "Islamic State of Iraq and Syria" (ISIS) continues to make progress in its effort to collect evidence to prosecute members of the group, even in the face of challenges posed by the ongoing COVID-19 pandemic.
International investigative experts are working alongside Iraqi counterparts on a joint project to digitise and archive criminal evidence collected from crime scenes or obtained from a database stored by Iraqi security forces.
The UN team, led by Karim Khan, started its investigation two years ago and published its fourth report in May. The team said Iraqi authorities submitted a sizable collection of evidence gathered from extremists' phones or their hideouts.
Khan told the Security Council on June 15th that his team has already identified 344 alleged ISIS perpetrators involved in the 2014 massacre of Yazidis in the Sinjar district of northern Iraq.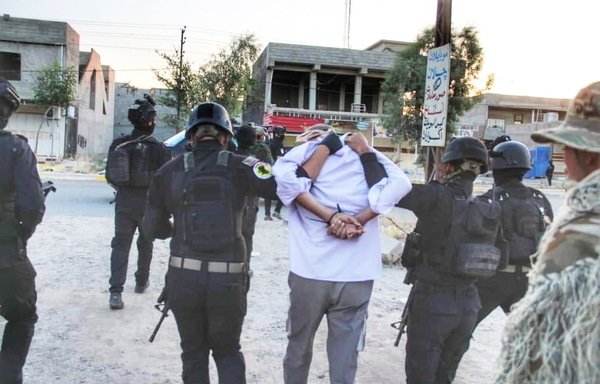 The team has also identified at least seven categories of crimes for which ISIS suspects could potentially be prosecuted in connection with the mass killing of unarmed cadets and military personnel at the Tikrit Air Academy six years ago.
Meanwhile, in Mosul, two mass grave excavations that got underway in March, in co-operation with Iraqi and Kurdish region authorities, are set to form a key pillar for investigations in the months to come, he added.
During a July 13th meeting with Khan, Iraqi Foreign Minister Fouad Hussain stressed his country's commitment to continue co-operating with the UN team.
Current work focuses on major crimes
Iraq's Independent High Commission for Human Rights spokesman Ali al-Bayati said collaborative efforts with international investigators is ongoing to collect evidence and witness testimonies in accordance with international legal standards.
Efforts at the national level involve government agencies, civil society organisations and representatives of local communities that were harmed by terror activities.
The current effort focuses on major crimes classified as terrorist activities, especially regarding mass graves, al-Bayati told Diyaruna, adding that the crimes would be prosecuted in both national and international courts.
Al-Bayati called for the introduction of a bill to establish a special Iraqi tribunal tasked with prosecuting these cases.
This is "the biggest challenge" once the UN team's investigations are done, he said, since "there are no Iraqi courts specialising in genocide, international war crimes and crimes against humanity".
Legal expert Ali al-Tamimi told Diyaruna that archiving evidence serves Iraq by supporting its demand for compensation in accordance with UN charters.
ISIS crimes fall under international crimes per Chapter VII of the UN Charter.
According to al-Tamimi, Iraq, with the help of the international community, is responsible for investigating crimes committed on its territory and against its citizens. Investigations should be conducted according to Iraq's laws, including article 13 of the Counter-Terrorism Law, which was passed in 2005.
He noted that these laws apply to all those who are captured inside the country.
Muthanna Ameen, a member of the Iraqi parliament's foreign relations committee, told Diyaruna Iraqi security and economic officials are doing their best to help make the international investigative team's mission a success.
It remains unclear when the project will be complete, but due to the nature of the crimes and the terrorist networks behind them, Ameen said he expects it to last for quite a long time.
"We hope results will lead to transparent and fair trials for punishing terrorists and preventing them from evading justice," he said.